U.S. Is the 'Least Imperial' Great Power in History, Trump National Security Adviser John Bolton Says While Touting U.S. Expansion Into Africa
The United States is the "least imperial" great power in the history of the world, President Donald Trump's national security adviser, John Bolton, said Thursday during a speech at the Heritage Foundation, the Washington, D.C.–based think tank.
During the talk, Bolton laid out the Trump administration's grand strategy for Africa and slammed both China and Russia for "deliberately and aggressively" targeting their investment in the continent to gain a competitive advantage over the U.S. Bolton said the West needs to "wake up" to the threat and begin to foster Africa's independence.
The U.S. plans to invest in Africa to counter the rapidly growing political and economic influence of Moscow and Beijing on the continent, Bolton said. "China uses bribes, opaque agreements and the strategic use of debt to hold states in Africa captive to Beijing's wishes and demands. Its investment ventures are riddled with corruption."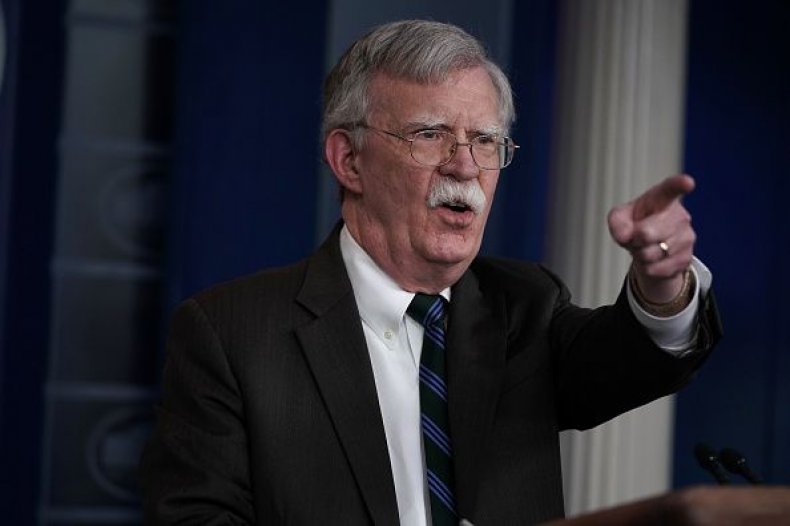 He went on: "Across the continent, Russia advances its political and economic relationships with little regard for the rule of law or accountable and transparent governance. It continues to sell arms and energy in exchange for votes at the United Nations, votes that keep strongmen in power, undermine peace and security, and run counter to the best interest of the African people."
In addition to expressing concern for Africa's financial independence, Bolton highlighted the threat that China and Russia pose to U.S. strategic interests in Africa.
"The predatory practices pursued by China and Russia stunt economic growth in Africa, threaten the financial independence of African nations, inhibit opportunities for U.S. investment, interfere with U.S. military operations and pose a significant threat to U.S. national security interests," he said.
The U.S. is developing a new initiative, called Prosper Africa, to expand U.S. economic interests and investment in Africa.
"We will encourage African leaders to choose high-quality, transparent, inclusive and sustainable foreign investment projects, including those from the United States," Bolton said. He added that America's vision for Africa is one of "independence, self-reliance and growth."
Bolton also pledged that the next few months would see new trade agreements between Africa and the U.S. He also suggested that Washington would cut support for U.N. peacekeepers in the region but said that the U.S. would support more efforts like the G5 Sahel joint force, a partnership of five countries in Africa's Sahel region that have been combating militant extremists.
The Trump administration had planned to cut billions of dollars in foreign aid from the U.S. budget, but it eventually backed down over the summer in the face of widespread opposition in Congress.