As U.S. Leaves Afghanistan, How Biden's 7-Month Approval Rating Stacks Up Against Trump's
Despite the significant backlash over problems with the withdrawal of Americans from Afghanistan, President Joe Biden's approval rating is still higher than former President Donald Trump's was at this same point in his presidency.
The Taliban's takeover of Afghanistan, the scramble to evacuate Americans and their allies from the country and a terrorist attack that claimed the lives of 13 service members prompted fierce criticism of the president. Biden remained resolute in his decision-making with regard to Afghanistan, but amid calls for his resignation or impeachment, his approval rating dipped below the 50 percent mark for the first time since he took office.
As of Monday, the day before Biden's deadline to complete America's withdrawal, the president's approval rating sat at 47.3 percent, according to an average compiled by FiveThirtyEight. At this same point in 2017, 223 days into Trump's presidency, the former president's approval rating was about 10 points lower, at 37.2 percent.
While Biden's approval rating is higher than his predecessor's, he's seen a decline in support over the past month. In July, his approval rating was at 52.7 percent, according to FiveThirtyEight, which attributed the five-point decline to the rising number of COVID-19 cases, as well as, the Afghanistan fallout.
Biden receives failing marks on his handling of the end of a 20-year war, a conclusion he supports but says he was tied to because of his predecessor. While still in office, Trump reached an agreement with the Taliban that American forces would leave the country in May. Biden renegotiated the agreement to include an extension to August 31 and said breaking that agreement would put servicemembers in harm's way.
Many who agree with Biden on leaving Afghanistan have been critical of his strategy. They've taken issue with the administration's failure to keep United States-funded military equipment out of the Taliban's hands and raised concerns about evacuation efforts amid reports Americans and Afghans who helped U.S. forces during the war were unable to reach the Kabul airport, potentially leaving vulnerable people stranded in Afghanistan.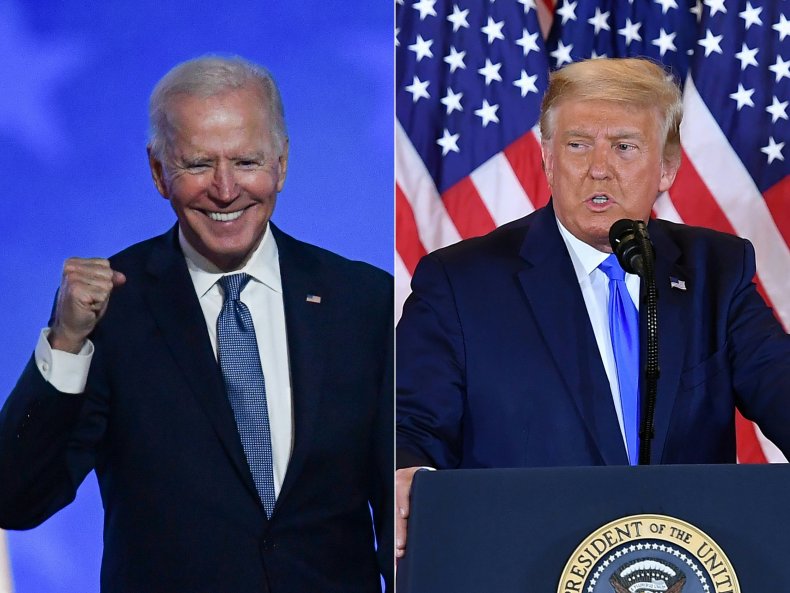 Criticism of Biden's response came to a head on Thursday when an ISIS suicide bomber detonated an explosive outside the Kabul airport, killing 13 service members. It was the deadliest day for U.S. forces in a decade and House Minority Leader Kevin McCarthy said a "day of reckoning" was coming for the president and members of his administration.
"We have constitutional rights," McCarthy said when asked about impeachment efforts. "We can take up anything to hold accountable for the actions that have been taken, the lies that have been given, the missed decisions that have put Americans in harm's way, and the decision to leave Americans behind. That choice and that answer should never be given as the President of the United States."
Representative Marjorie Taylor Greene introduced articles of impeachment against Biden over his Afghanistan strategy and four years ago, Trump faced his own impeachment effort. After making controversial remarks about a Unite the Right Rally in Charlottesville, Virginia, Representative Steve Cohen said he would introduce articles of impeachment because Trump "failed the presidential test of moral leadership."
At the time, 72 percent of Republicans approved of the job Trump was doing as president, a considerably lower amount of support among his own party than Biden currently has, according to Reuters. About 86 percent of Democrats still approve of the job Biden's doing, as do 45 percent of Independents.
Trump had less support among Independents at this point in his presidency, at just 34 percent approval, but more Democrats approved of Trump in August 2017 than Republicans do of Biden currently.
Since taking office, Biden's approval rating has trailed behind former President Barack Obama's, and weeks before the September 11, 2001, terrorist attacks that would serve as the catalyst for the war in Afghanistan, former President George W. Bush had a 52.8 percent approval rating.
Trump has been one of the most vocal critics of Biden's withdrawal from Afghanistan and Republicans are likely to use the foreign-policy crisis to help motivate voters ahead of the 2022 midterms. With control of the House and the Senate on the line, Republicans have honed in on the Afghanistan withdrawal as a means of highlighting Bidens' ineffective leadership.
However, with the midterms more than a year away and voters' tendency to cast ballots based on domestic issues, it's unclear how much of a role the issue will play next year.