U.S.-led Coalition and Syrian Allies Fend Off ISIS Attack on Joint Base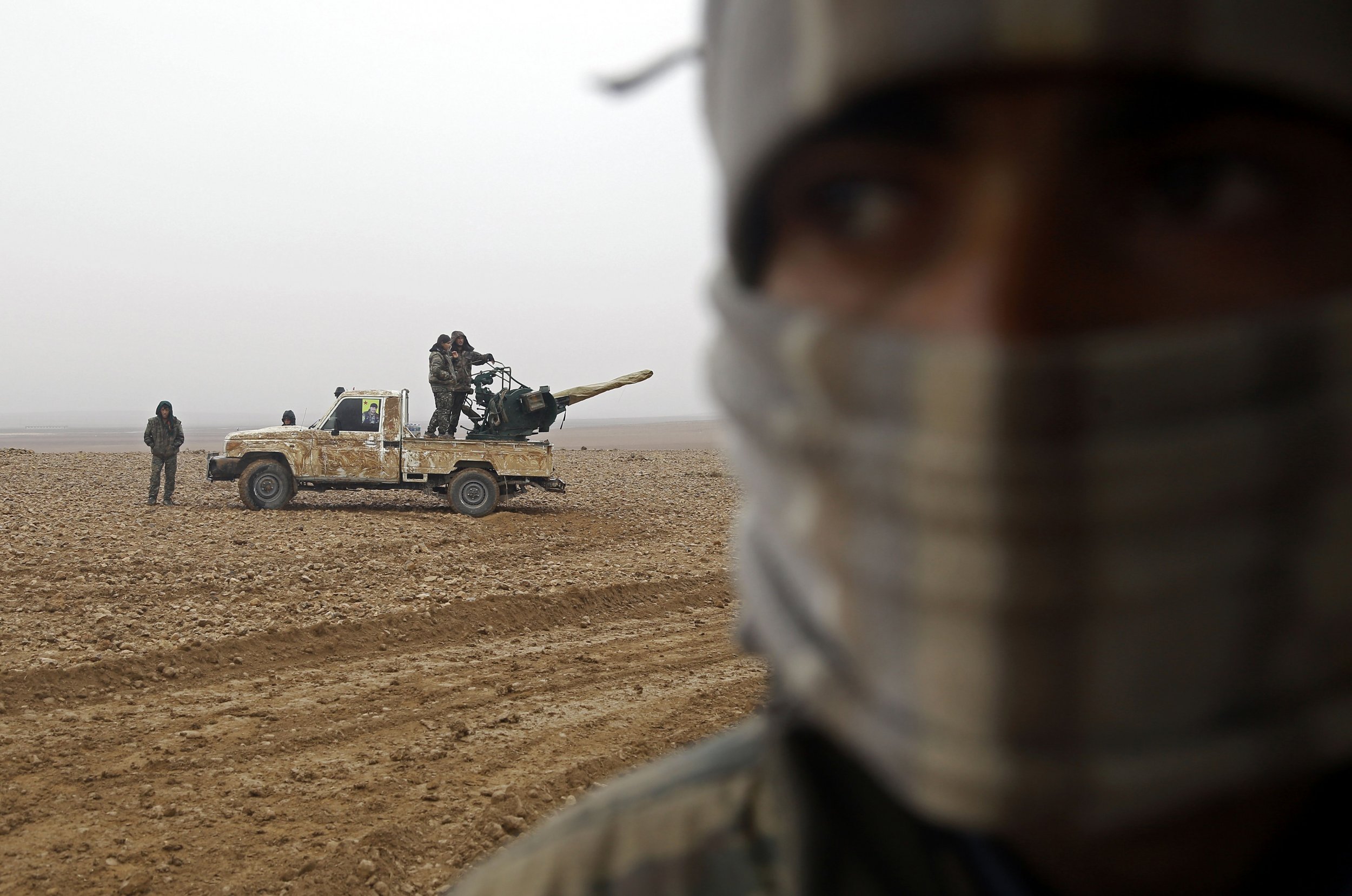 The U.S.-led coalition fighting the Islamic State militant group (ISIS) in Syria and allied ground forces have defended against an attack by the jihadi group on their joint base in southern Syria, the coalition said in an email statement late Sunday.
The U.S.-led coalition, waging an air war against the militant group with the support of local ground forces, said ISIS launched a sophisticated attack on the At Tanf garrison, located near the Syrian-Jordanian border, on Saturday.
Read more: U.S.-backed forces in Syria capture key air base
The group used a vehicle suicide bomb to initiate the attack and the ensuing ground assault included between 20 and 30 of the group's fighters. Several militants were wearing suicide vests, according to the coalition.
But the coalition, which had personnel at the base at the time of the attack, repelled the assault with help from Syrian opposition forces separate from the Syrian Democratic Forces (SDF) besieging ISIS in Raqqa, the eastern Syrian city that acts as the de facto capital of its self-styled caliphate.
"Coalition and partnered forces defended against the ISIS attack with direct fire before destroying enemy assault vehicles and the remaining fighters with multiple coalition air strikes," the coalition said.
It did not report any casualties in the attack on the base that sits in the remote desert area of south-east Syria, 10 miles north of the Jordanian border and in close proximity to Iraq's western border.
"In Southern Syria, VSO (Vetted Syrian Opposition) forces focus on conducting operations to clear ISIS from the Hamad Desert and have been instrumental in countering the ISIS threat in southern Syria and maintaining security along the Syria-Jordan border," the coalition statement continued.
Such an assault comes at a time when the U.S.-backed SDF forces are working to isolate ISIS in Raqqa, capturing areas in the surrounding province of the same name. The militants are under increasing pressure in the country, last year losing the towns of Manbij, Jarabulus and Dabiq, the site where its supporters believe there will be a final apocalyptic battle. In response, ISIS is increasing its activity outside of Raqqa province. Last week, its fighters carried out its largest execution of 2017, slaughtering 33 people in a desert area in the eastern province of Deir Ezzor, monitors said.