U.S.-Led Strikes Hit Islamic State, al Qaeda-Linked Group in Syria: Central Command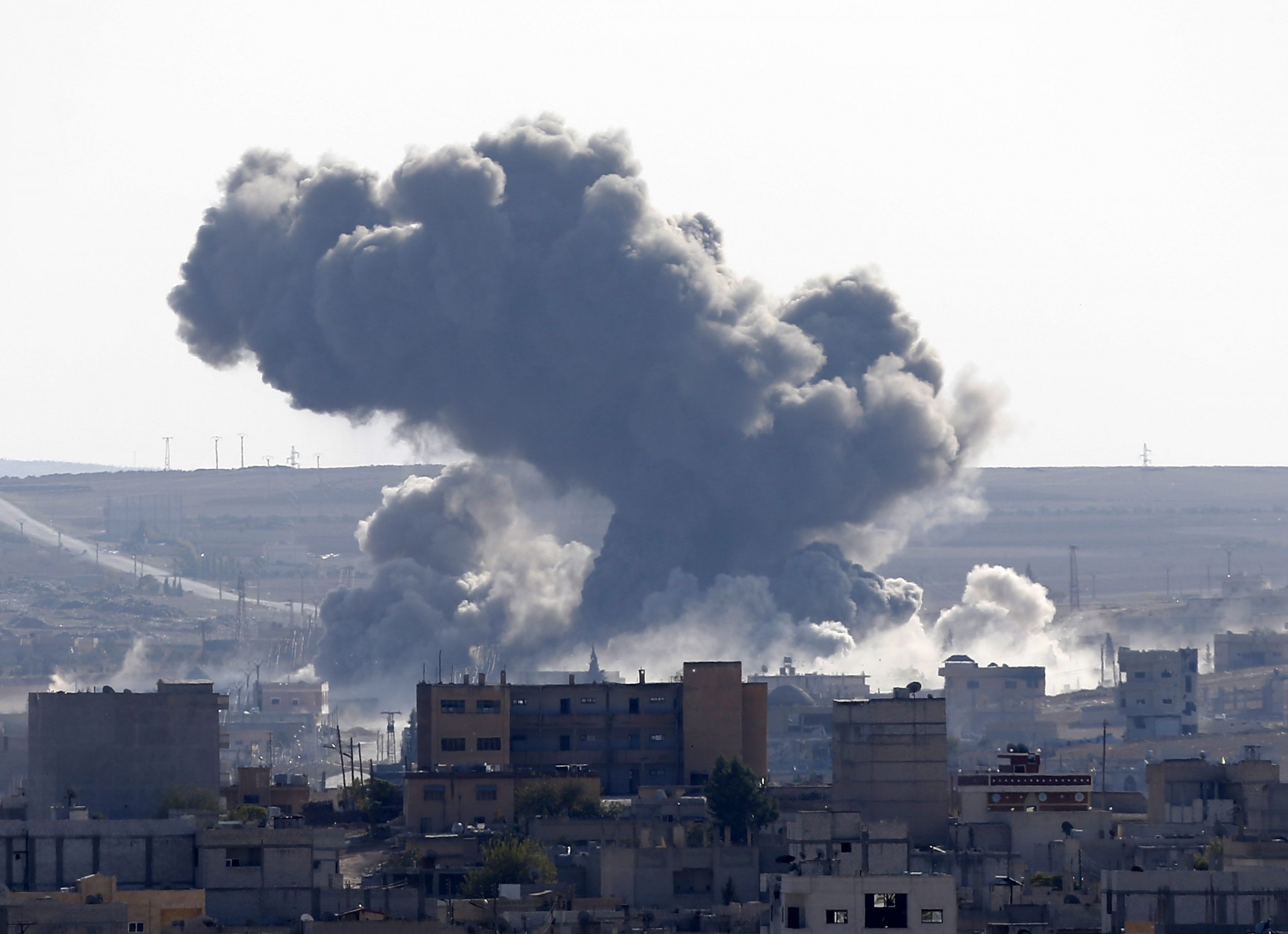 WASHINGTON (Reuters) - U.S.-led air strikes hit 10 units of Islamic State fighters in Syria in recent days, as well as militants with the al Qaeda-linked Khorasan Group, U.S. Central Command said in a statement on Friday.
Seventeen strikes near the Syrian border town of Kobani also destroyed 10 fighting positions, a building and several vehicles in addition to striking the militant units, the statement said. A strike near Raqqa also destroyed an Islamic State training camp, it said.
Near Aleppo, Syria, another air strike hit fighters associated with the Khorasan Group, which U.S. officials have said is plotting attacks in the United States and elsewhere, Central Command said.
The statement did not say how many fighters were hit.
Altogether, the latest U.S.-led strikes conducted from Wednesday to Friday, included 19 air strikes against Islamic State in Syria and 16 strikes against the militant group in Iraq, according to the statement, along with the strike on the Khorasan Group in Syria.