Saudi Arabia Isn't Looking to Do the U.S. Any Favors | Opinion
The Biden administration is eager to build on the Abraham Accords and is seeking the ultimate prize, a peace deal between Saudi Arabia and Israel. U.S. Secretary of State Anthony Blinken recently stated that the U.S. looks to "deepen and broaden" normalization agreements between Israel and Arab states. Such a feat may be beyond the capacity of the United States' diplomatic leverage as its credibility has eroded significantly across the Middle East.
It does not exactly inspire confidence for U.S. allies such as Saudi Arabia when, in remarks to Al Arabiya television, Blinken declared that U.S. ties with Saudi Arabia are constantly evolving.
The lack of staunch and unabashed support has led both the U.S.' strategic allies and foes alike to perceive successive administrations as isolationist and toothless. This perception has been fuelled by the U.S. failure to respond to Iranian backed Houthis firing missiles and launching drone attacks on Saudi Arabia's Abqaia oil facility and Khurais oil field in September 2019, and an oil facility in Abu Dhabi in January 2022. Similarly, the Obama administration did not back up its multiple declared red lines on Syria's Assad regime using chemical weapons that killed 1,400 civilians in August 2013.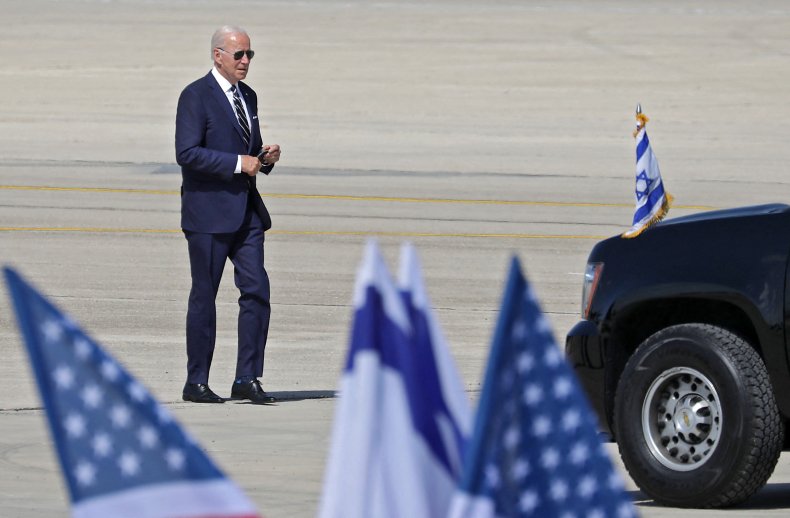 While accommodating hostile regimes, the U.S. has been more than willing to alienate its closest strategic ally in the Middle East. Since 2021, the Saudi Kingdom has been in the process of far-reaching religious reforms as part of Mohamad bin Salman's liberalization efforts to reverse Wahhabi radicalization. Despite this, during the 2019 Democratic debates that took place in the wake of the killing of Jamal Khashoggi killing, now President Biden enthusiastically condemned Saudi Arabia, saying, "I would make it very clear we were not going to in fact sell more weapons to them." He further sought to humiliate MBS by declaring, "We were going to in fact make them pay the price, and make them in fact the pariah that they are."
But as energy prices spiked in the wake of the war in Ukraine, the U.S. has sought to backtrack and improve relations with the Saudi Kingdom. The Biden administration was disconcerted by the Saudi Arabia coordinating with OPEC+ to cut oil production by 2 million barrels per day in its bid to push up oil revenues, accusing the Saudi Kingdom of undermining sanctions against Russia and helping Russia to fund its war in Ukraine. This effort did nothing to assist the Democrats keep inflation in check in the lead-up to November's midterm elections as drivers were forced to pay an additional 15 cents to 30 cents a gallon for gasoline.
Similarly, China is interested in having Iranian sanctions removed and is invested in Iran's infrastructure in order to purchase larger volumes of oil. In 2022, China imported between 650,000 to 700,000 barrels per day of Iranian crude constituting around 7 percent of imports. As a result, while the U.S. has sought to retreat from the region to pivot towards Asia, Beijing has pivoted to the Middle East.
Similarly, China undermines U.S. primacy in the Middle East by hedging its bets through its Belt and Road Initiative that makes investments and fosters trade with regional competitors including Iran, Saudi Arabia, and Israel.
This has been accompanied by Beijing signalling its willingness to host direct negotiations between Israel and the Palestinians in its bid to expand its influence in the Middle East.
In contrast to the U.S. failure to persuade the Saudis to pump more oil, China's President Xi Jinping was warmly welcomed by the Saudi Kingdom, leading Beijing and Riyadh to sign a 25-year bilateral partnership covering areas as diverse as energy, security, infrastructure, and communications. The meeting between Xi and Crown Prince Mohammed bin Salman in December 2022, emphasized China's values of not interfering in the internal affairs of either country, challenging the U.S.' promotion of democracy.
"We are very much focused on cooperation with all parties and I think competition is a good thing." Saudi Foreign Minister Prince Faisal bin Farhan said, "We will continue to work with all of our partners, and we don't see it as a zero-sum game by any means... We don't believe in polarity."
Harley Lippman is a board member of United States Agency for International Development's (USAID) Partnership for Peace Fund.
The views expressed in this article are the writer's own.