US Life Expectancy Drops for Hispanic, Black Communities Two Times More than Average
Life expectancy in the United States took a dive between the years of 2019 and 2020, according to data published Wednesday by the Center for Disease Control and Prevention (CDC). But the degree of decline was not the same across all demographics.
According to the new data collected by The National Center for Health
Statistics (NCHS), Hispanic Americans saw the worst decline at three years off their total expected lifespan, Black Americans saw a drop of 2.9 years, while white Americans' expectancy lowered by 1.2 years.
The report says COVID-19 deaths are to blame for roughly 75 percent of the decline—the steepest one-year drop-off seen since World War II. And according to the report, "Racial and ethnic mortality disparities in life expectancy increased in 2020."
Racial and economic disparities were an undeniable part of the way COVID-19 worked its way through the American population in 2020, with a number of factors contributing to more infections and deaths among people of underfunded, underserved communities.
There is an overall difference in access to healthcare in Hispanic and Black communities versus white communities. The New York Times reported that Black and Hispanic people were more likely to be employed in higher-risk, in-person jobs, like cleaners, food service workers and sanitation workers, rather than white-collar jobs that could be performed virtually from home, with less potential exposure to the coronavirus.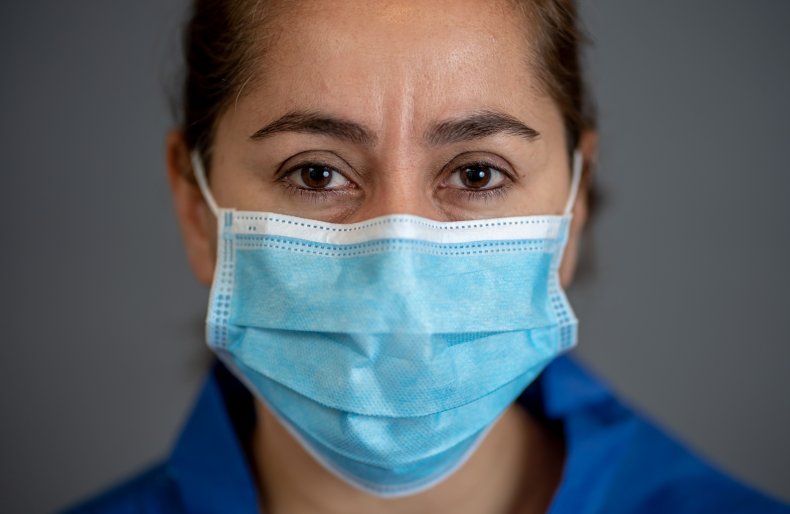 Black and Hispanic Americans were also more likely to rely on public transportation or live in multi-generational homes—all factors that contributed to a higher rate of community spread, and a lower overall life expectancy.
"Among the causes contributing negatively to the change in life expectancy, COVID-19 contributed 90% for the Hispanic population, 67.9% for the non-Hispanic white population, and 59.3% for the non-Hispanic black population," the report said. "Among the other causes of death that negatively contributed to the change in life expectancy, unintentional injuries, homicide, and diabetes affected all three Hispanic origin and race groups."
It's worth noting that life expectancy numbers are not intended to accurately predict how long a member of a certain demographic will actually live. Rather, they're intended as a measure of a population's overall health picture.
For a long time, the average life expectancy of Americans was rising, until the opioid crisis began to strike at those numbers in 2014. Many experts say the pandemic exacerbated the opioid crisis, meaning that the decline in life expectancy is due to COVID-19 deaths, but also to the overall health ramifications of a society in crisis.
Newsweek reached out to The Center for American Progress for comment on health disparities by race and ethnicity.