U.S. Lifts Economic Sanctions Against Liberia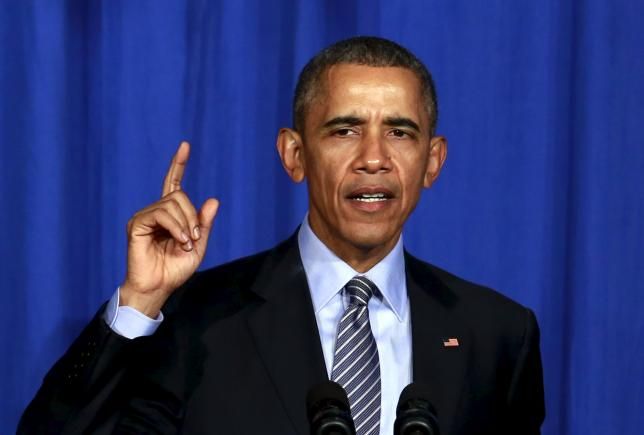 The United States lifted economic sanctions against Liberia on Thursday as President Barack Obama cited the country's "tremendous progress" and commitment to democracy since emerging from civil war in 2003, the White House said.
"The United States congratulates the people of Liberia for their determination, ingenuity, and commitment to peace and democracy that has made this possible," National Security Council spokesman Ned Price said in a statement.
"Liberia has worked to overcome not only the scars of war but also the challenge of responding to an unprecedented outbreak of Ebola," he said.
Obama revoked the executive order on Liberia that was imposed in July 2004 in response to the threat posed to U.S. foreign policy by Liberia's president at the time, Charles Taylor.
Taylor began the 1989-2003 civil war that killed nearly 250,000 people in Liberia, a nation founded by descendants of freed American slaves. He was sentenced in 2012 to 50 years in prison for his role in atrocities committed in neighboring Sierra Leone during its civil war in the 1990s.
Last month, the U.N. National Security council ended some sanctions on Liberia, including a travel ban and asset freeze on those deemed a danger to its stability.