Russian Military Flights Over America Under Review After Moscow Limits Open Skies Treaty Access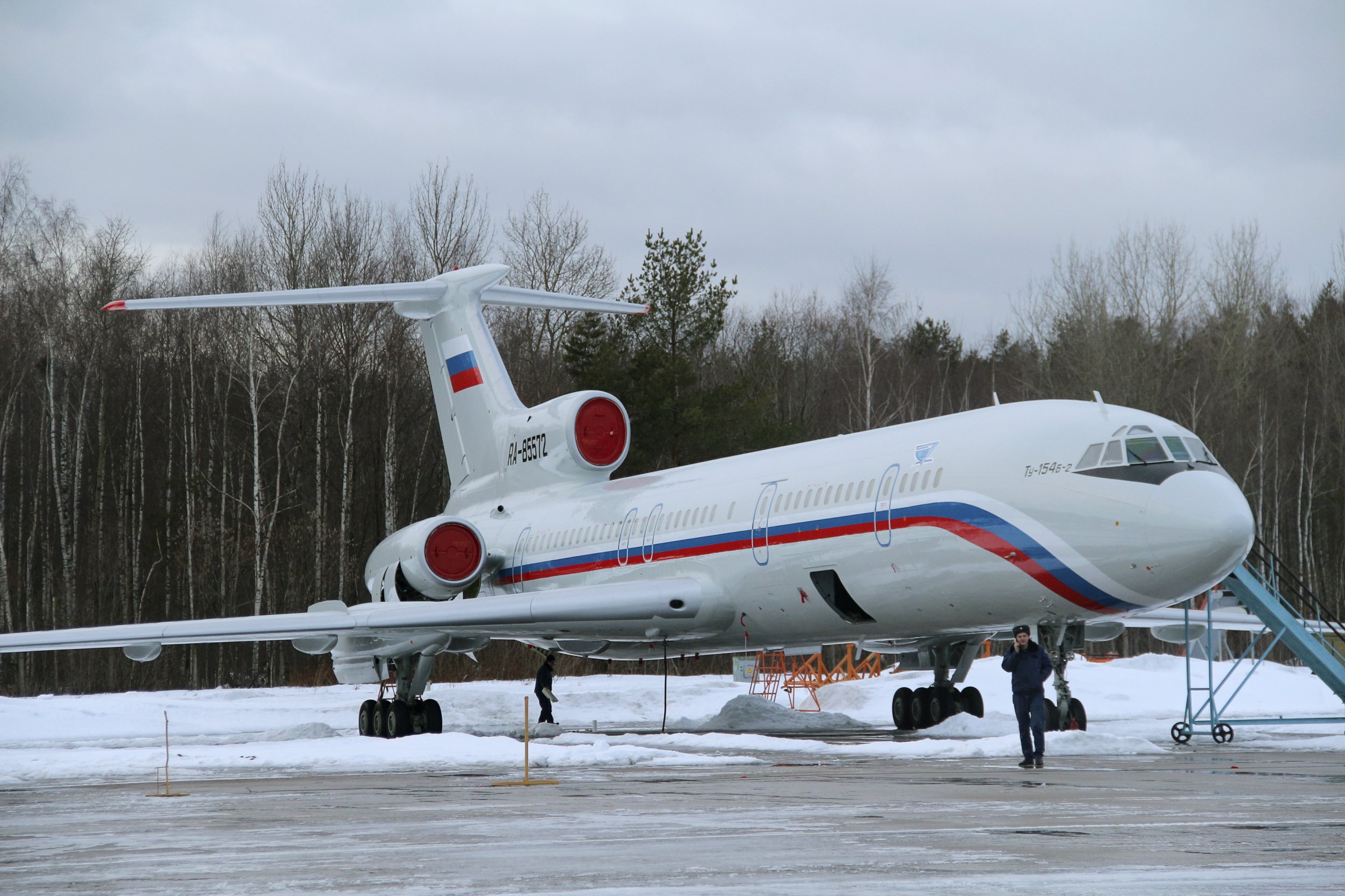 The United States and Russia have found something new to quarrel over—reconnaissance flights over each other's territories. According to The Wall Street Journal, U.S. diplomats are outraged by Russia's decision to change the terms agreed by Moscow, Washington and a host of other countries governing access they have to inspect foreign territories from the air.
The "open skies" treaty promotes political trust between the 34 nations that are signatories to its terms by allowing them to schedule and fly unarmed observation jets through each others' sovereign space.
Washington and Moscow have had no shortage of differences in recent years, splitting on Russia's annexation of Crimea, the conflict in eastern Ukraine, the Syrian civil war, Russian interference in the 2016 U.S. election and most recently on how to tame North Korea's nuclear ambitions. Signed in 1992, the treaty outlines the terms for organizing flyovers and seeks to build trust, particularly in the West's relations with Russia, after the end of the Cold War.
These relations are enduring a torrid time in recent years, and according to a U.S. State Department official who spoke to the Wall Street Journal, they are further affected by Moscow's decision not to entirely comply with the treaty. Since 2015, the U.S. State Department has complained that Moscow is obstructing jets from getting as close to the ground as the treaty allows in at least three important regions of Russia. Kaliningrad, Russia's westernmost port, is one of those areas.
After letting Russia fly low over Washington, D.C., landmarks and near one of President Donald Trump's golf courses in August, the U.S. is becoming fed up with Moscow's selective compliance, the unnamed diplomat told the Journal.
"We want to induce Russia to come back into compliance with the treaty," the official told the paper, but added if this did not happen, the U.S. could itself introduce similar countermeasures.
"Open skies is part of a gradual breakdown in relations," they added. "Russia wants to renegotiate the European security relationship. We're seeing European security agreements erode."
Mikhail Ulyanov, head of the Russian Foreign Ministry's Department for Nonproliferation and Arms Control, said on Wednesday that the U.S. had indeed raised the issue with Moscow, state news agency RIA Novosti reported.
"When it comes to the allegations...we do not consider them well founded," Ulyanov said, appearing to defend a more open interpretation of the treaty. "In reality, the treaty is very complex. Its demands are not always up for only singular interpretation, and that is why it is necessary to require compromises."
Instead, Ulyanov said Russia would itself likely consider "responsive measures" if the U.S. announced any restrictions on Russian flights.