U.S. Spent $8.6 Billion On War on Drugs in Afghanistan And It's Still Losing, Report Says
Afghanistan's narcotics industry is booming, despite the U.S. spending $8.6 billion since 2001 to curb production.
A new study from the special inspector general for Afghanistan reconstruction reported that poppy cultivation hit a record high in 2017. Cultivation of poppies, which are used to create opium and heroin, reportedly reached 328,000 hectares (1,265 square miles, or more than 20 times the land area of Washington, D.C.) last year. That marks an increase of 63 percent from 2016 and the largest amount since 2002.
John Sopko, the special inspector general, said that, "to put it bluntly," the figures "spell failure, and the outlook is not encouraging," The Guardian reported. In fact, the amount grown last year is so massive, 900 tons of export-quality heroin could be produced, he said.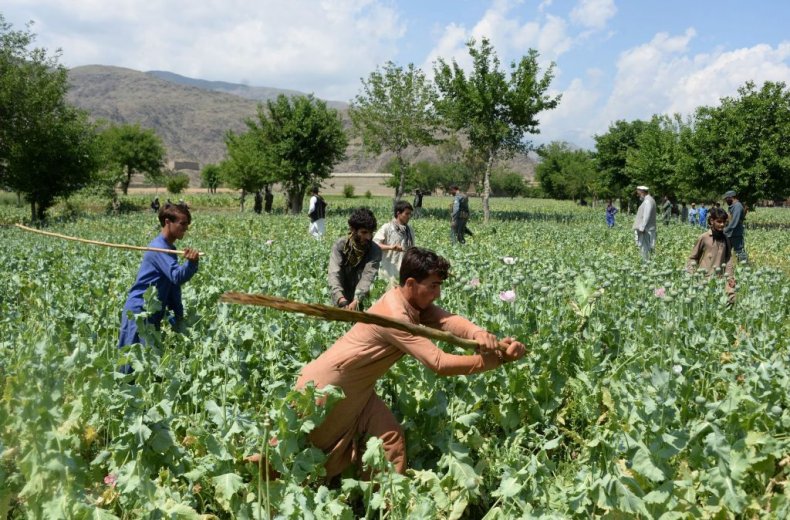 "Ultimately, it is unclear whether targeting drug labs through an aerial bombing campaign is cost-effective or strategically wise," the watchdog's report noted, according to Stars and Stripes. Sopko also said that targeted strikes sometimes cause civilian deaths, which can alienate the local population and bolster militant sentiments.
None of the programs implemented by the U.S. have led to a serious reduction in the production of narcotics, the report explained. "We must do a better job if we want to mitigate the ways that the drug trade undermines our goals in Afghanistan," Sopko said, according to Stars and Stripes.
Last October, The New York Times reported that despite U.S. efforts, Afghanistan has consistently accounted for approximately 85 percent of the world's opium. The drugs were formerly smuggled out of Afghanistan in a syrup form, which was easier to detect by authorities. The drug producers have begun refining large amounts within the country's borders, allowing the narcotics to be exported with fewer risks.
President Ashraf Ghani of Afghanistan said last year that "without drugs, this war would have been long over," Foreign Policy reported. From his perspective, narcotics production "is a very important driver" of the conflict.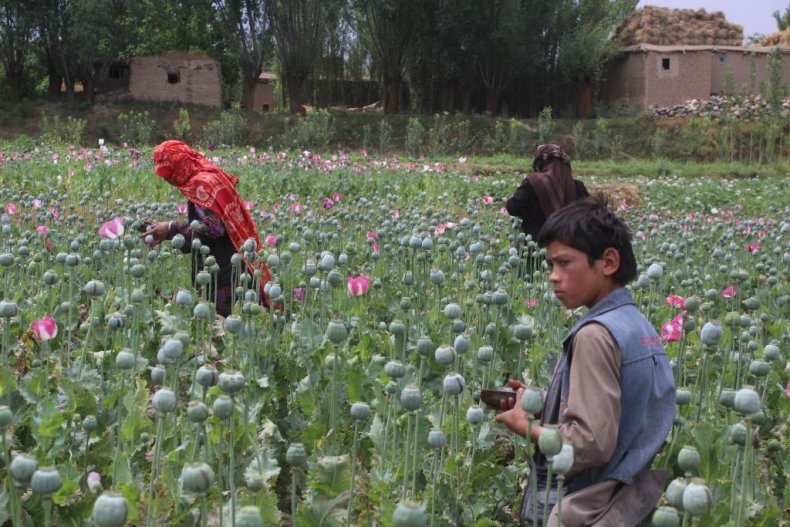 President Donald Trump said last August that "nearly 16 years after September 11th attacks, after the extraordinary sacrifice of blood and treasure, the American people are weary of war without victory." However, he also noted that the new U.S. strategy in the country would change "from a time-based approach to one based on conditions."
After 16 years of war against the Taliban, official figures show that the militant group controls 44 of Afghanistan's 407 districts. In Sopko's view, this makes it "unrealistic to expect significant progress from counternarcotics efforts," Stars and Stripes reported. He said that to change this reality, the U.S. must be able to "exert reasonable and persistent levels" of control over these Taliban strongholds.