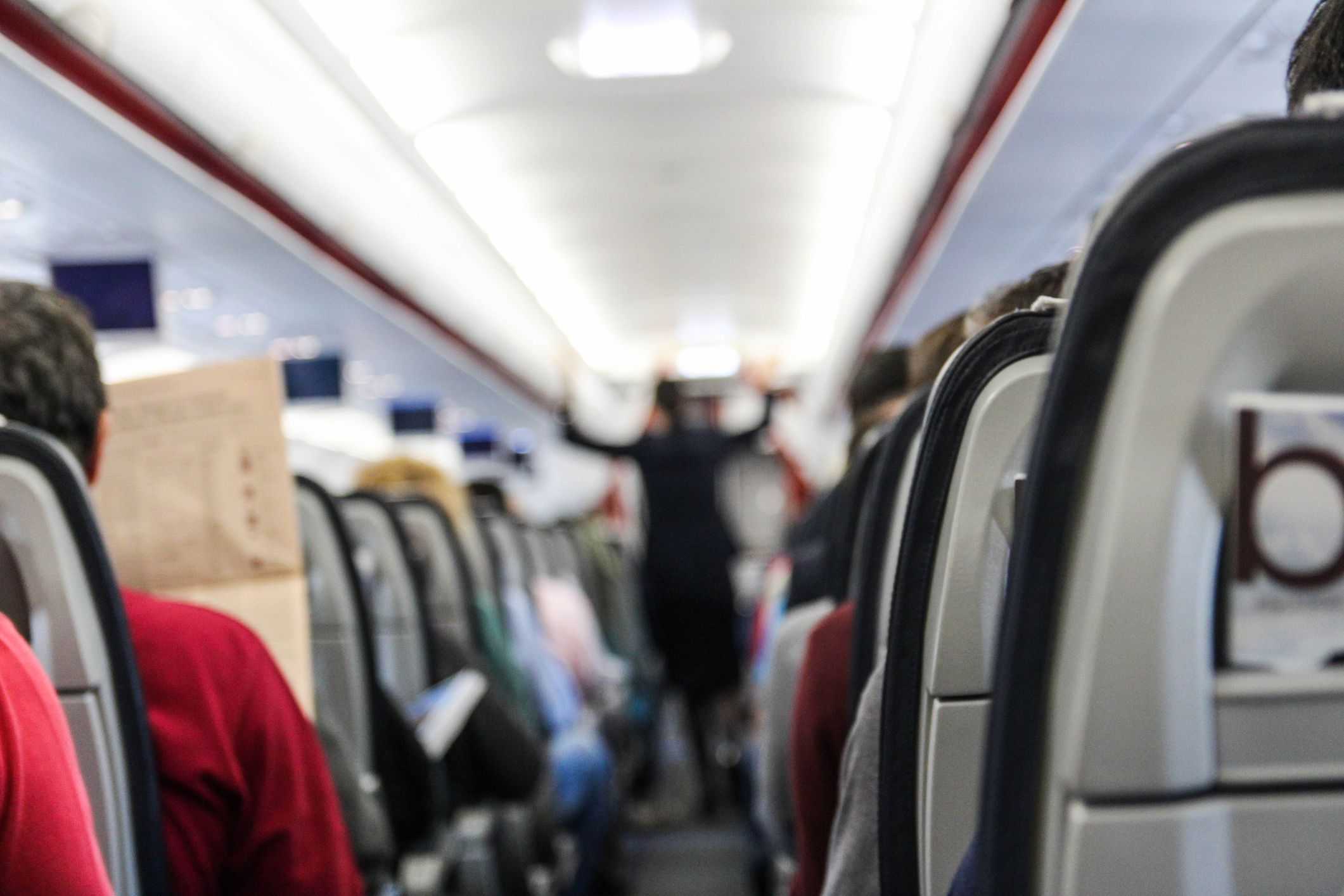 Two men were arrested this week after being accused of sexual assault in separate incidents aboard airplanes flying into Seattle–Tacoma International Airport.
Babak Rezapour, 41, of California, allegedly targeted a sleeping woman during a Norwegian Air flight from London to Seattle on January 10, 2018. Federal authorities said on Thursday that Rezapour had used his jacket to shield the activity from other passengers.
In another incident, Nicholas Stevens, 37, of Alaska, allegedly assaulted a victim on an Alaska Airlines flight from Anchorage to Seattle. He grabbed her thigh and breast, officials said. Charges were confirmed this week by the U.S. Attorney's Office Western District of Washington.
"Reports of sexual assaults on aircraft are increasing, and we want the public to know these assaults are federal crimes and will be investigated and prosecuted consistent with the law," said U.S. attorney Annette Hayes. "We urge the flying public to report assaults to airline personnel and law enforcement and assist victims who need help. The skies will be safer for all of us."
According to the Thursday release, Rezapour's victim, who remains unnamed, had taken a prescribed anti-anxiety medication and drank a glass of wine before accepting a second drink purchased by the suspect. It is alleged the victim became "unusually sleepy" and later awoke to find Rezapour assaulting her. The victim fled to the back of the plane, authorities said.
Stevens, meanwhile, is accused of moving seats to get closer to his victim. He allegedly harassed her with personal questions, attempted to hold her hand and rest his head on her shoulder.
Abusive sexual contact on an aircraft is punishable by up to two years in prison in the U.S.
Rezapour appeared before the U.S. District Court in Los Angeles on Thursday. Stevens is set to appear before the U.S. District Court in Anchorage today. Officials said in the release that both individuals will also appear in front of the U.S. District Court in Seattle at a later date. The cases were investigated by the FBI, Port of Seattle Police and the Seattle Police Department.
Mike Villa, deputy chief of the Port of Seattle Police Department, commented Thursday: "Sexual assault on a flight is a federal crime and we work with federal prosecutors to bring perpetrators to justice. If you feel that you are the victim of a crime, let the flight crew know or call 911."