American Arrested After Trying to Swim to North Korea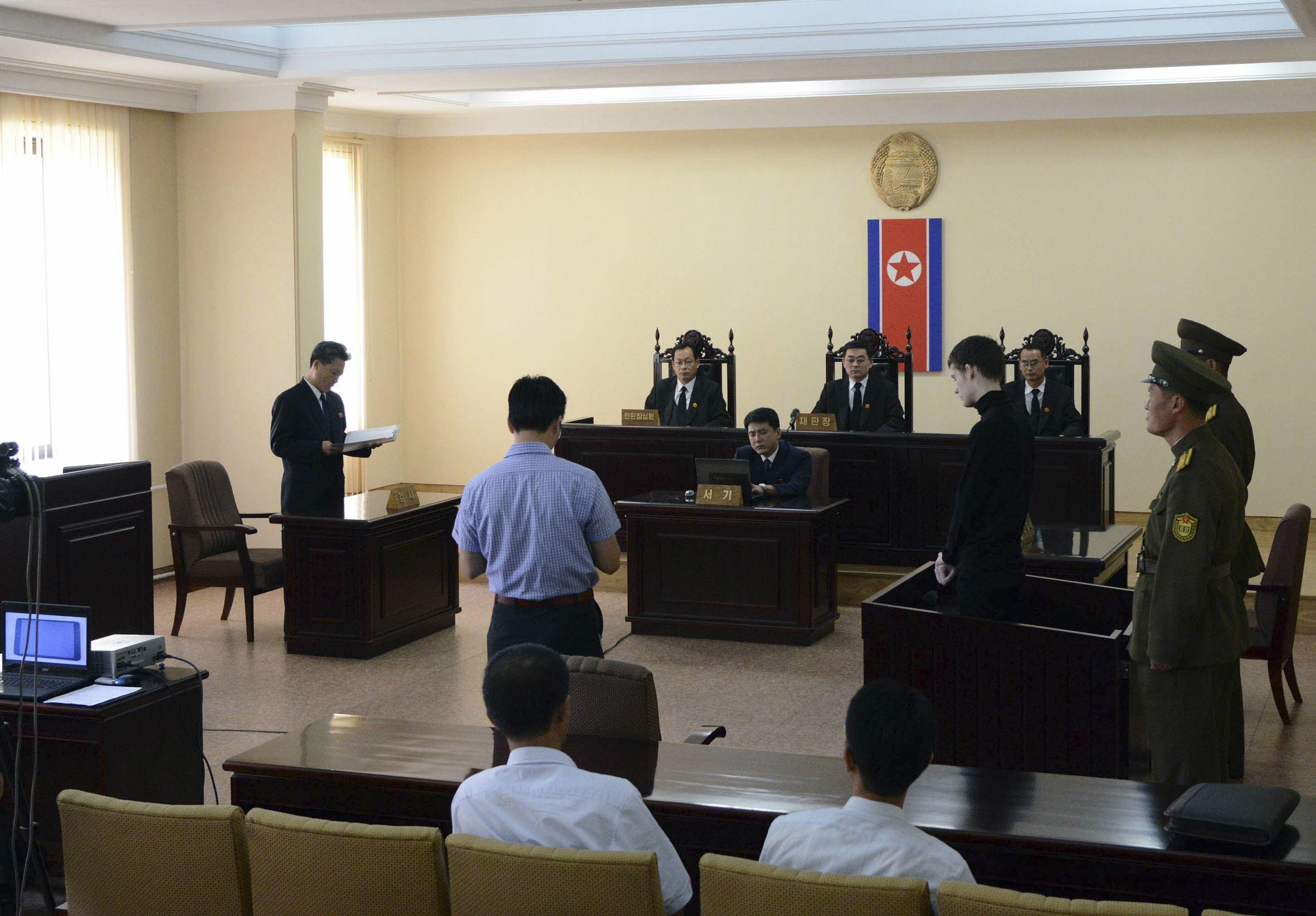 An American is being held in South Korea for trying to swim across the Han River to bordering North Korea.
The unnamed man, believed to be in his late 20s or early 30s, was discovered and arrested by South Korean officials on Tuesday night on the southern shore of the Han River, a South Korean government source told South Korea's Yonhap News Agency.
An American citizen of Arabic descent, the man is said to have told officials he was trying to swim across the river to meet Kim Jong Un, the "supreme leader" of the isolated Communist nation. The swimmer is still being questioned by South Korean authorities.
It's the first case of a U.S. citizen trying to swim across the Han River to enter North Korea, Yonhap News reports. Attempts to cross the river are "very rare and dangerous," the BBC reports, citing the example of a South Korean man shot dead by South Korean border guards after trying to swim across the river in September 2013.
This apparent attempt to penetrate North Korea's tightly guarded borders comes shortly after American citizen Matthew Miller was sentenced to six years hard labor in North Korea earlier this month. Miller, 24, from Bakersfield, Ca., was detained in April after ripping up his tourist visa upon entering the country and trying to claim asylum. North Korea's Supreme Court said he entered the country illegally to commit acts of espionage.
Two other Americans, Kenneth Bae and Jeffery Fowle, are still being held in North Korea. Bae, who was sentenced to 15 years hard labor in 2013, is accused of committing "hostile acts" while Fowle is accused of being a "militant evangelist" after leaving a Bible in a North Korean hotel. Proselytizing in the Communist country is strictly forbidden.
A travel warning from the U.S. State Department "strongly recommends against all travel by U.S. citizens to North Korea," and said travel to North Korea by U.S. citizens is not routine.