U.S. Man Arrested for Trying to Enter North Korea While North Korean Soldier Was Shot and Wounded in Rare Defection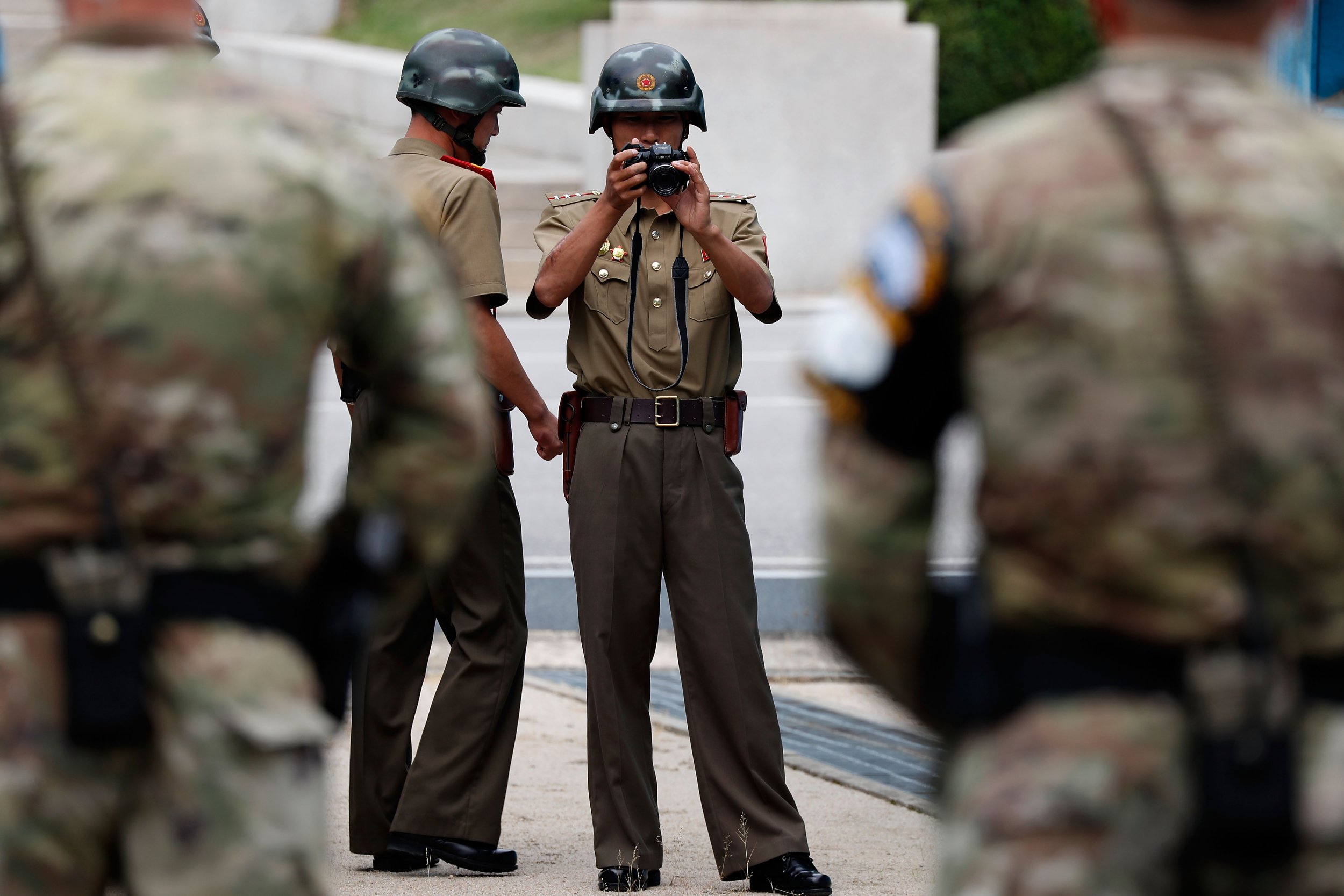 An American citizen from Louisiana was arrested in South Korea for attempting to cross the Civilian Control Line (CCL) into North Korea for "political purposes."
A local resident spotted the 58-year-old man, who was only identified as "A," trespassing on the northern side of the border line, and alerted the authorities, who detained him on Monday morning.
The American arrived in South Korea Friday and a joint probe between the police, the army and the secret services, was set up to investigate the incident, the South Korean news agency Yonhap reported.
The CCL is drawn just below the demilitarized zone (DMZ), the heavily-guarded border area serving as a buffer between the North and the South. It is often referred to as one of the world's most dangerous borders, as the countries technically remain at war with one another as no peace agreement followed the 1953 Korean War armistice.
In the DMZ, South Korean authorities also recorded a defection, but from the North Korean side. A Korean People's Army soldier stationed at the Joint Security Area, a small strip of land in the DMZ where soldiers of the two countries face one another, was shot by his former comrades as he defected into the South Korean side Monday afternoon.
The South Korean soldiers first heard the gunfire and later spotted the unarmed soldier bleeding from wounds on his shoulder and elbow, Yonhap reported. He was taken to a hospital for treatment on a United Nations Command helicopter, his identity yet to be confirmed. Local media said the soldier, whose room is heavily guarded by South Korean authorities, has now regained consciousness.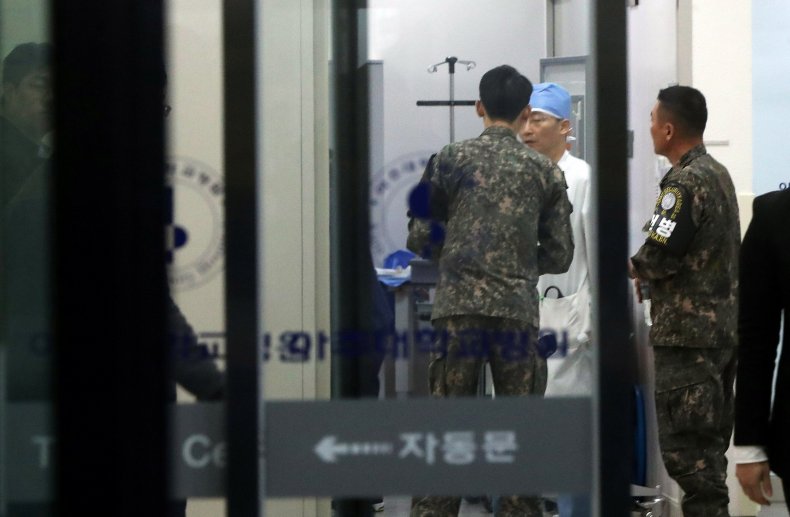 It is rare for a North Korean soldier to attempt defection. The latest incident is the first of its kind in a decade and the third since the end of the Cold War, the previous ones occurring in 1998 and 2007.
There was no exchange of fire between the two sides, Yonhap reported. In a statement, the South Korean authorities said they were prepared to face possible retaliation. "Currently, there are no unusual signs in the North Korean military, but we are increasing alertness against the possibility of North Korean provocations," officials said.
North Korea has refrained from missile launches or nuclear tests for almost two months, despite concerns about a possible provocation occurring during President Donald Trump's ongoing five-country tour of Asia.
Trump attempted a surprise visit to the DMZ last week, but adverse weather conditions reportedly prevented the Marine One helicopter from landing, leaving South Korean president Moon Jae-In waiting in vain.
The Trump administration imposed a travel ban on North Korea effective from September 1 after U.S. student Otto Warmbier died following a period of detention in the country.