Several Hundred U.S. Marines Deployed to Battle ISIS in Raqqa, Syria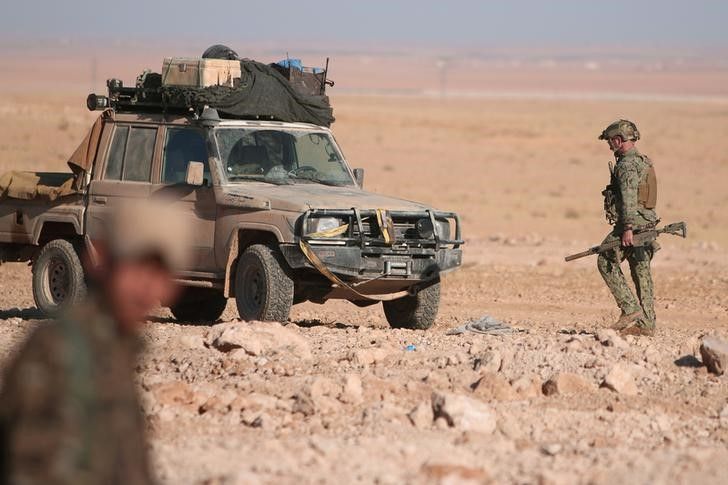 Several hundred U.S. Marines have been deployed to Raqqa, Syria, the de-facto capital of the Islamic State (ISIS) militant group, to assist local forces on the ground in a bid to recapture the city.
Defense officials told The Washington Post that the troops will help Syrian forces in the upcoming battle to oust ISIS from Raqqa. U.S. Marines will be temporarily stationed at "an outpost from which they can fire artillery guns," the newspaper reports. Their positions will be about 20 miles away from ISIS-controlled areas.
Related: Trump weighing troop deployment for ISIS fight
The troops are from the 11th Marine Expeditionary Unit and they arrived in Syria with M777 Howitzers, which are capable of firing 155mm shells, NBC News reports. The Syrian Defense Forces (SDF), the group the Marines will be supporting, is an amalgamation of forces that includes the main Syrian Kurdish group, the People's Protection Units (YPG).
The U.S. Marines are joining several hundred Special Operations troops who have been helping local forces in Syria for the past few months. Officials told Reuters this week that President Donald Trump was also considering deploying as many as 1,000 troops to Kuwait to serve as a "reserve force" for U.S.-backed forces. An unidentified defense official also told The Washington Post that the new Marine deployment had "been in the works for some time."
A number of U.S. Army Rangers were also deployed to Syria over the weekend. They are stationed in a town northwest of Raqqa, and are primarily working to broker clashes between SDF forces and fighters backed by Turkey.