U.S. Marines Getting Rifle Upgrade As Commander Pledges to Outfit 'Every Grunt' With 'Coolest Shit Head-to-Toe'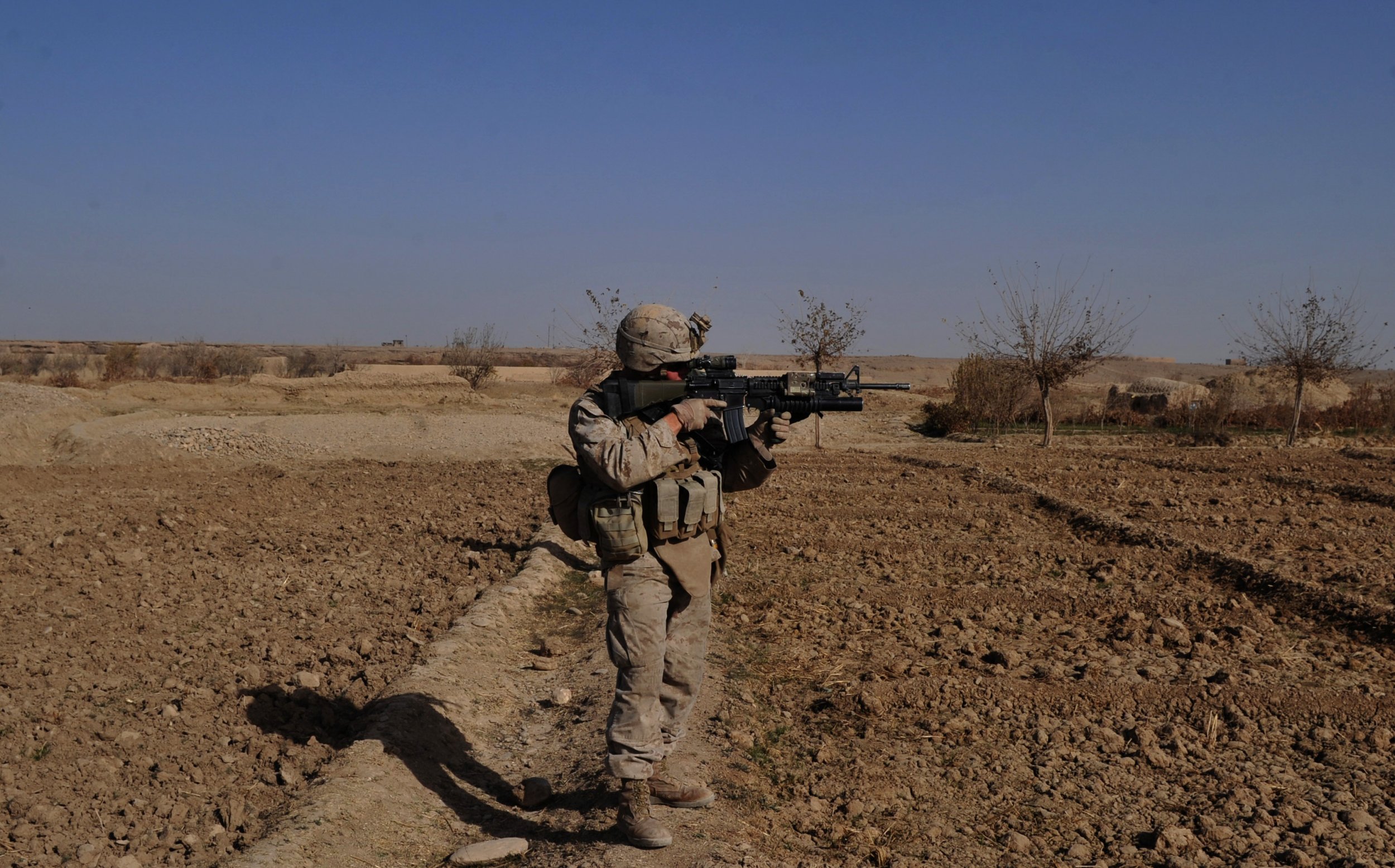 The U.S. Marine Corps is set to receive a major rifle upgrade and nearly all of its grunts will be wielding the M27 Infantry Automatic Rifle in the near future, U.S. Marine Corps Commandant Gen. Robert Neller recently told Military.com.
At present, the M27 is fielded in a limited capacity by the Marine Corps. But Neller said the decision has been made to issue the rifle to every member of the Marines' 13-man infantry squads, replacing the standard-issue M4 carbine. This does not mean every Marine in a grunt battalion will receive the rifle, but some not in infantry squads could receive it as well, Neller added. "I don't think mortars and javelin guys need the M27," Neller said, while also conceding it wouldn't cost that much money to issue the rifle to artillery forward observers, fire support teams and possibly engineers.
Read More: U.S. Military Prepares for Winter War With North Korea, Russia by Buying Thousands of Skis
The M27 is lightweight and highly accurate, making it an especially lethal weapon. It weighs nine pounds, has a single-shot accuracy of 800 yards, and fires about 40 rounds per minute. In March 2017, Retired Army Maj. Gen. Robert Scales told the Marine Corps Times the M27 "outclasses the M4 in every single category," describing it as "hands down, the best automatic rifle in the world."
Watch the video below for a demonstration of the weapon's capabilities.
It's not clear how exactly many M27 rifles will be needed to fulfill this move, but there are roughly 11,000 infantrymen in the U.S. Marines. Each rifle costs approximately $3,000––meaning the total cost could amount to around $33 million.
But, according to comments Neller made to Marines during a series of addresses over December, money isn't a particularly big issue at the moment, Military.com reported. "I could kit out every grunt in the Marine Corps with the coolest shit head-to-toe for $100 million," he said at one such address. "And I intend to do that." Beyond the M27, some of the upgrades thousands of Marines appear poised to receive include high-end night vision equipment and suppressors.