The U.S. Is Sending 1,587 U.S. Marines To Australia In a Direct Threat to China
The U.S. will deploy over 1,500 Marines to Australia—a record number—in a move likely to annoy regional naval power China.
Australian Defense Minister Marise Payne announced the deployment on Friday. China has recently strengthened its foothold in the South China Sea, against the wishes of several Southeast Asian neighbors. The U.S. has expressed alarm at China's land grabs in the region, access to which Washington considers key to its "national interest." Meanwhile China has pushed forward with building artificial islands in the area as a way to argue for expanding its territory and upgrade its military-capable infrastructure there.
Related: New British warship heads to South China Sea as a "message" to Beijing
The U.S. will send 1,587 of its most elite troops to train in Australia's north, Payne said, which marks an increase of almost 27 percent compared to the same deployment last year. The six-month drill forms part of the U.S. rotation of forces hosted in the region, officially called the Force Posture Initiatives.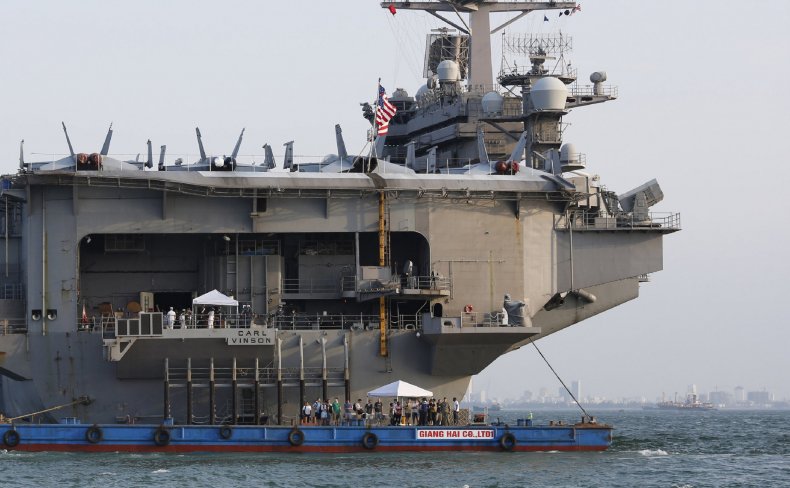 "The U.S. military plays a vital role in underwriting security and stability across the Indo-Pacific, and the Force Posture Initiatives will be an essential component in preserving stability and security over the coming decades," Payne said in a statement published on the ministerial website. The U.S. first introduced the rotation in 2011 as an outreach attempt in Asia's southeast. The rotation is now growing to historic heights.
Arriving in Australia's Top End, on the beaches of the Timor Sea, alongside the Marines are eight MV-22 Osprey tilt-rotor aircraft and an artillery battery of six M777 Howitzers. The record drill risks angering China partly because joining U.S. and Australian troops are services from a handful of nations with competing claims in the nearby South China Sea. These include forces from Indonesia, Malaysia, the Philippines, Singapore and Thailand—all of whom access the South China Sea—as well as Beijing's historic regional rival, Japan.
The first group of Marines will arrive to Australia as soon as this month. As the number of staff swells, the international deployment will take part in 15 training activities.
The U.S. Navy has already made one statement of intent in the South China Sea waters before the start of the drill, sailing a destroyer ship 12 nautical miles off an artificial island built by China. Runs such as these are known as "freedom of navigation" operations, intended to counter any attempts by Beijing to execute strict exclusivity in the waters.
The South China Sea is a valuable trade route that is also believed to contain large quantities of natural resources.