U.S. Marines 'Ready to Fight Tonight' Against North Korea, Commander Says
While President Donald Trump's administration basks in the glow of what it considers a successful summit with North Korea's Kim Jong Un, America's armed forces remain ready for war, a Marine Corps commander has admitted.
Taking over command of the 31st Marine Expeditionary Unit (MEU) at a ceremony at the Marine Corps Camp Hansen base in Okinawa, Japan, Colonel Robert Brodie said his troops are prepared for war regardless of the recent thaw in U.S.–North Korean relations, Stars and Stripes reported.
Brodie said his Marines were "ready to fight tonight," whether the U.S. and North Korea are on good terms or not. "I know you're up for the task," he told the assembled troops, vowing to use his new position to build regional stability and work toward peace in Asia.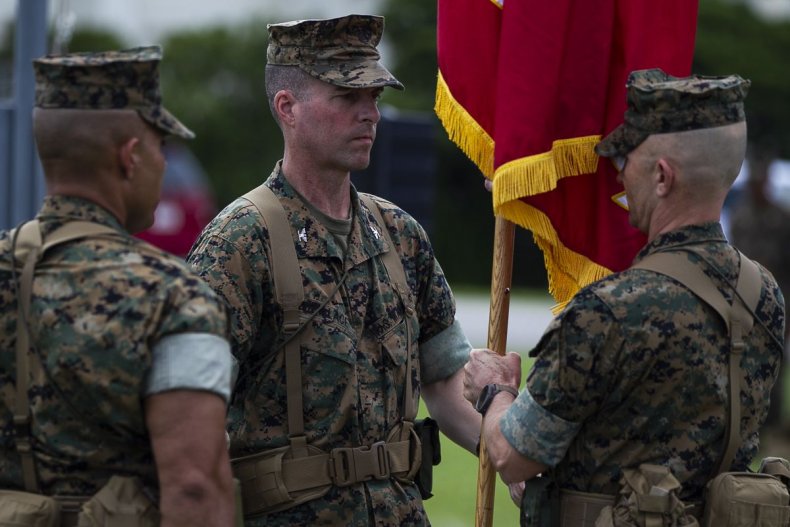 A former F-18/A pilot, Brodie was involved in Operations Southern Watch, Iraqi Freedom and Enduring Freedom. He also graduated from the elite Naval Fighter Weapons School, known as Topgun. The 31st MEU is at the forefront of U.S. military forces in Asia and recently became the first unit to deploy operationally with the F-35B Lightning II fighter jet.
Lieutenant General Lawrence Nicholson, commander of the III Marine Expeditionary force, admitted the "unusual" improvement in relations between the U.S. and North Korea—just months ago, the world looked on nervously as Trump and Kim traded nuclear threats.
"I'm not sure what's going on here, you know, our president just concluded a meeting with North Korea," Nicholson mused. "Six months ago, they were slinging missiles over Hokkaido.... I don't know what's going on in the world here, but things are changing. But one thing that doesn't change is the readiness of this MEU."
Whether Trump's North Korea summit will produce a new era of peace and stability in East Asia remains to be seen. While Trump claims to have secured a commitment from Kim to denuclearize the entire Korean Peninsula, observers say the agreement signed by the two leaders guarantees nothing.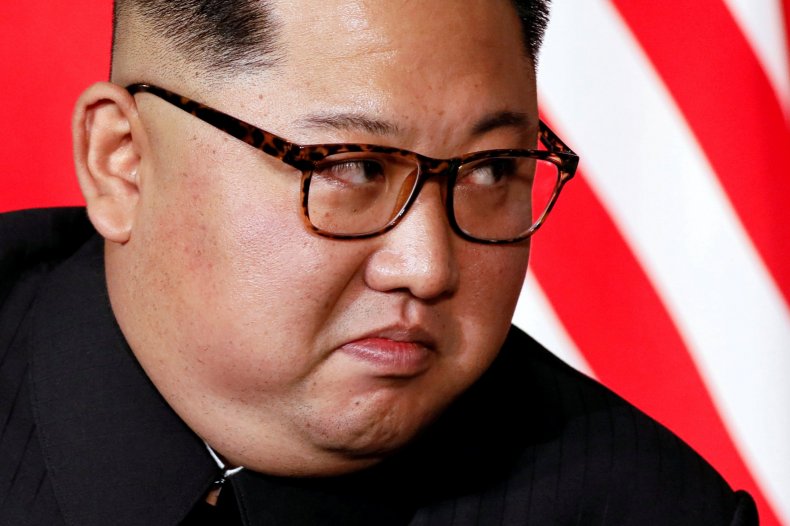 Trump and Kim's meeting went on for no more than an afternoon, leading to suggestions that no concrete commitment could possibly have been secured. The text of the agreement failed to lay out clear steps for how nuclear weapons would be removed from the peninsula, how their removal could be verified or when it would happen.
On Wednesday, Secretary of State Mike Pompeo lost his temper when a journalist pressed him on the soft language in the agreement. "I find that question insulting and ridiculous and, frankly, ludicrous," Pompeo said. "I just have to be honest with you. It's a game, and one ought not play games with serious matters like this."
In a post-summit press conference, Trump adopted North Korean parlance when discussing "provocative" joint military exercises with South Korea. The president appears to have put the drills on hold without discussion with either the South Koreans or the Pentagon.
Yesterday, Trump took to Twitter to declare that North Korea is "no longer a nuclear threat," but critics say very little has actually changed, and that Kim probably walked away from the meeting with more than Trump. The president said he invited Kim to visit him at the White House, but no concrete plans for a further meeting have been made.