The market opened to a drop Monday as the Dow Jones Industrial Average fell more than 500 points in wake of the ever-concerning situation surrounding China's second largest property developer the Evergrande Group.
Earlier this month, reports pointed toward Evergrande's potential collapse as it became known that the company would not be able to issue payments on its loan interests by a September 20 deadline.
Evergrande finds itself over $300 billion in debt. As pressure from angry property owners and investors continues to grow, the company has faced challenges to climbing its way out of its mounting debts, given that its assets remain tied up in its existing projects, leaving it with a significant cash problem.
Newsweek reported last week that the Evergrande's worsening situation could have a major impact on the international market.
Should the company default, its failure could result in a decrease in the rate of inflation that would have a major impact on the Chinese economy and the international businesses with stakes in its manufacturing sector.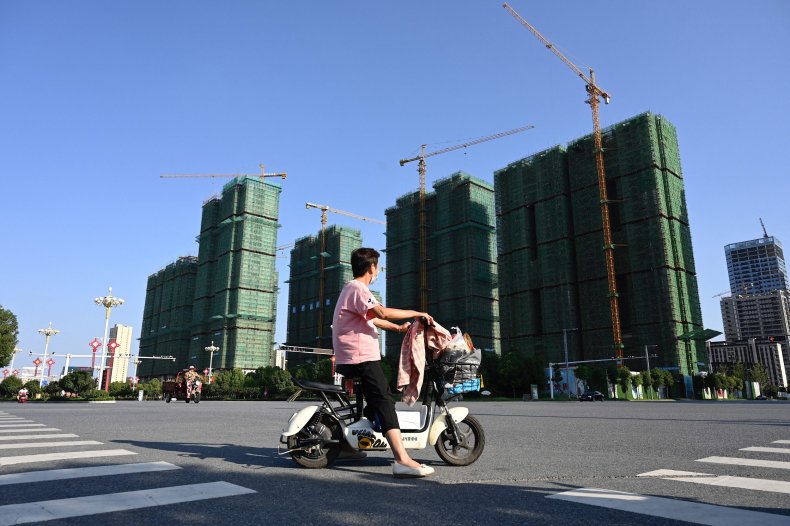 On Monday, CSNBC interviewed Edward Yardeni, president of Yardeni Research, a global investment strategy firm, who said the Evergrande situation could have a rippling effect over the Chinese market that could lead to a drop in stock prices for some time to come.
Some in the financial community have called the situation a potential Lehman Brothers situation. As the fall of the one-time fourth-largest American bank precipitated the 2008 financial crisis, some believe a fall of Evergrande, which reportedly creates over 3.8 million jobs a year, could devastate the larger Chinese economy.
Yardeni objected to this comparison, saying the Evergrande moment should look more similar to the 1998 collapse of Long-Term Capital Management L.P. After facing exposure to the 1997 Asian financial crisis and 1998 Russian financial crisis, the hedge fund lost $4.6 billion in less than four months and collapsed.
Instead of going bankrupt and being bought out like Lehman Brothers, though, the situation was dealt with quickly by the Federal Reserve and a number of banks stepped in to bail out the company. Ultimately, this prevented the situation from resulting in severe international economic implications. Yardeni predicts that the Chinese government will ultimately step in and prevent Evergrande from failing by restructuring it in a manner that won't have long-term effects.
However, some have predicted otherwise. Hu Xijin, editor-in-chief of China's state-backed, nationalistic paper the Global Times, posted on WeChat that the public should not assume that the company is "too big to fail," Reuters reported. But like Yardeni, he does not expect a potential collapse to have a Lehman Brothers-like effect, given that the company deals in real estate, not banking.