U.S. Marshals Arrest Man Believed to Be Involved With Missing Lyft Driver
A person of interest in the disappearance of Lyft driver Ella Goodie has been arrested by U.S. marshals in Missouri on an active warrant out of Rapides Parish, Louisiana.
Brandon Francisco, 36, is believed to be the last person who came in contact with Goodie before her disappearance. Goodie went missing on March 9 and was last seen before reportedly driving a customer to Houston, Texas.
Francisco was arrested on a warrant from Rapides Parish Sheriff's Office, according to Scott Police Chief Chad Leger. A warrant was issued after Francisco failed to appear in court the same day Goodie was last seen.
Leger told The Acadiana Advocate that a representative with the U.S. Marshals Service called him Friday to say Francisco had been arrested in St. Joseph, Missouri. Francisco is currently being held in Missouri until he can be transported back to Rapides Parish.
Leger made the distinction that Francisco is a person of interest, not a suspect in Goodie's disappearance.
"We still have no whereabouts or no updates on Ella Goodie," Leger said.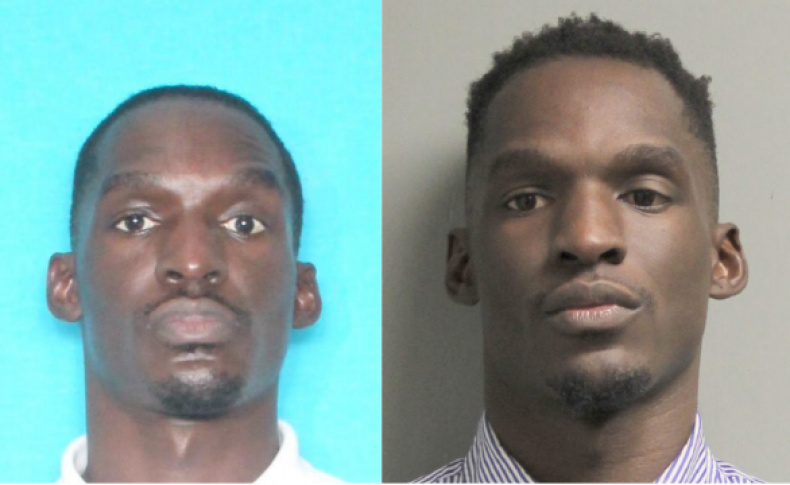 Goodie's car was picked up by traffic cameras as it drove back into Louisiana on March 10, according to The Aware Foundation, a nonprofit organization that shares updates on missing persons. The following day, the vehicle was spotted on traffic cameras north of Dallas.
Goodie's family reportedly asked The Village 337, an Acadiana civil rights group, to assist with advocating for her. The organization is assembling a search team that is tentatively set to launch Monday, according to The Acadiana Advocate.
"Black women have been going missing in America at an alarming disproportionate rate, and Ella's disappearance needs to be highlighted locally and nationally to bring her home safe," the group said in a prepared statement.
Family members said Goodie was driving someone to Houston in her 2012 Audi Q5 with Texas license plate NRN6551. She was last seen wearing a denim jacket and blue pants.
Over 260,000 girls and women were reported missing in the U.S. in 2020, according to the National Crime Information Center. Over 34 percent of those reported were Black, even though Black women and girls make up only 15 percent of the total U.S. population.
Anyone with information regarding Goodie's whereabouts is asked to contact the Scott Police Department at 337-233-3715, or any local law enforcement agency.
Newsweek has reached out to the Scott Police Department for comment.