U.S. May Brand Cuba a State Terrorism Sponsor This Year for Supporting Maduro, Report Says
The U.S. federal government is reportedly considering placing Cuba back on its list of state sponsors of terrorism amid escalating tensions between Havana and Washington D.C.
A senior Trump administration official told Reuters on Thursday that government officials were pondering the move because of Cuba's ongoing support for social Venezeulan President Nicolas Maduro, as well as its decision to extend refuge to members of Colombia's ELN rebel group.
The decision to reinstate Cuba onto the list could come before the end of 2020, said the official, who spoke on condition of anonymity.
If Washington labels Havana a sponsor of terrorism, it would join countries such as Iran, North Korea, Syria and Sudan. The Communist-ruled country would also face potential sanctions and trade restrictions.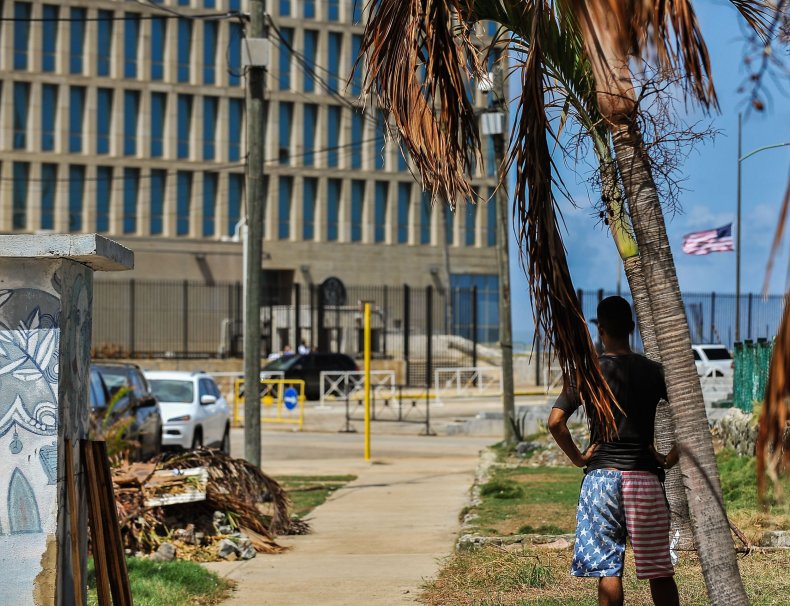 The official's remarks come one day after the Trump administration announced it had re-added the island nation to a list of countries that America considers as uncooperative with U.S. counterterrorism efforts. Havana quickly denied the allegation that they do not cooperate fully and called the move "spurious."
There are legal questions that need to be considered in determining whether to put Cuba back on the list, according to the official. Cuba's support for Maduro and the country's refusal of Colombia's request to extradite the ELN leaders that claimed responsibility for a 2019 attack on a police academy in Bogota will be factors to the decision. Additionally, the country's willingness to harbor U.S. fugitives on their island will also likely impact Washington's decision.
In a statement on Wednesday, the State Department said Havana's refusal to extradite "demonstrates that it is not cooperating with U.S. work to support Colombia's efforts to secure a just and lasting peace, security, and opportunity for its people".
The Venezuelan president started his second term in office last January after winning reelection in 2018. But the U.S. and other Western democracies deem the Venezuelan election a sham. In March, the U.S. federal government indicted Maduro and some of his officials on a slew of charges, including corruption and drug trafficking.
The official revealed that the federal government has been contemplating labeling some of Venezuela's security services—including the national intelligence service, the elite police unit and military counterintelligence—as terror organizations, partly over alleged drug trafficking-related crimes.
Relisting Cuba would carry significant symbolic meaning, however, its real impacts remain unclear. While countries on the list are subject to restrictions—such as bans on U.S. economic aid, U.S. arms exports and other prohibitions—many of those are already in place for the Communist-ruled nation.
Newsweek reached out to the White House and the office of Cuban Ambassador to the United States for comment. This story will be updated with any response.
U.S. May Brand Cuba a State Terrorism Sponsor This Year for Supporting Maduro, Report Says | News