U.S. May Experience Another Year of COVID Waves Before Things Turn Around: Expert
The COVID-19 pandemic could last at least another year in the United States, a doctor who served on the Biden-Harris transition COVID-19 Advisory Board said.
Dr. Celine Gounder, an epidemiologist and infectious disease expert at New York University, said she knows people are "frustrated and exhausted" about the virus while speaking on PBS's Firing Line with Margaret Hoover.
"I think we're in for at least another year in this country of waves and surges of COVID," she said. "In that time, we really do need to be vaccinating as many people as possible."
Hoover said viewers would be surprised to hear Gounder suggest the COVID-19 pandemic could last another year. Gounder responded that vaccinations could help end the pandemic faster, and should be a priority, especially as new variants emerge.
"The faster we can get people vaccinated, that's how we bring the epidemic phase of COVID to an end in this country," she said. "Unfortunately with the emergence of new variants, that level of vaccination that we need to hit keeps going up."
Dr. Ashish Jha, Dean of the Brown University School of Public Health, offered a more optimistic timeline, saying 2022 will be a "much better year" so long as people get vaccinated.
"As long as we can get many, many more people vaccinated, I do think 2022 should be a really good year for the United States," he told Hoover.
Jha said he did not expect that after "a horrible year with this pandemic" that at least one-third of Americans would choose not to take the COVID-19 vaccine.
He believes 2023 will be the first year the world will return to "a new normal."
During the episode, the trio also discussed the Delta variant, vaccine hesitancy and vaccine boosters.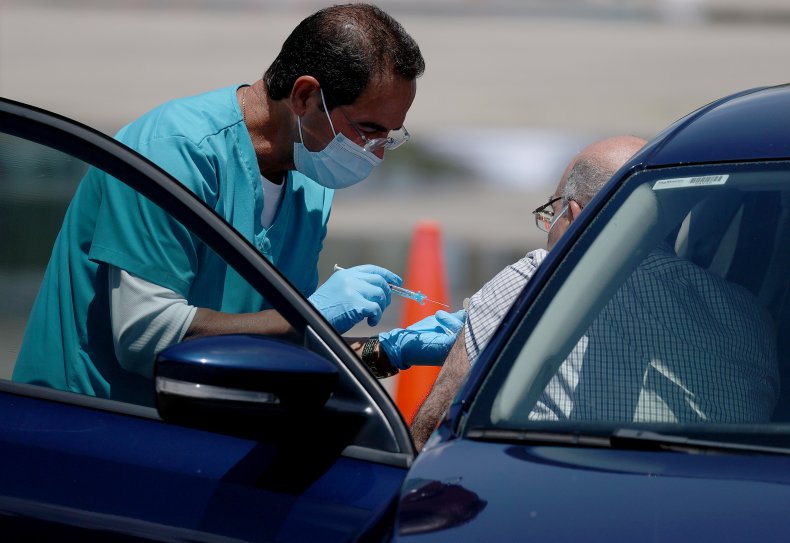 Gounder says that both vaccinated and unvaccinated people still have questions about the vaccine. She has found listening and asking questions about patients' experiences can help build vaccine confidence.
"Ask questions about what has been their experience with the health system? What has been their experience over the course of the pandemic? What has it been like for them?" Gounder said. "Very often, they will feel the need to ask questions in return. And that's when I get the chance to give a little bit of information about the vaccines."
Jha agreed that listening is helpful and that calling everyone who has not gotten the vaccination "anti-vax" is "not only unhelpful, it's just wrong." He also advocated for vaccination mandates, which the Biden administration will not implement, according to CDC Director Dr. Rochelle Walensky.
"There are a lot of people I know who want to get the vaccine, but everyone around them is telling them they can't or they shouldn't," he said. "Mandates take some decisions out of people's hands and actually relieve them of a lot of social angst and guilt they feel."
As talk of potential booster shots for the two-dose vaccinations begins, Grounder believes that "not everybody is going to need a third dose."
"There are certain groups of people who may. In particular, immunosuppressed people, perhaps some of the elderly," she said.
Jha agreed but pointed out that new data could change his mind.
Newsweek reached out to both Gounder and Jha for further comment but did not hear back in time for publication.