U.S. May Give Ukraine More Lethal Weapons As Tensions Rise With Russia, Official Says
The Trump administration continues to get tough on Russia, despite the president's stated objective of mending ties with Moscow.
Over the weekend, President Donald Trump's special envoy for Ukraine Kurt Volker said that the U.S. is considering delivering even more lethal weapons to Kiev's military to help the country fight pro-Russian separatists. The Trump administration already reversed the decision of former President Barack Obama to not send lethal weapons to Ukraine after sending 200 javelin anti-tank rockets to the country in April.
Now, Volker said that the U.S. would be willing to provide even more military equipment to help address any additional military vulnerability. In particular, the U.S. is concerned about Russian naval activity near the Sea of Azov, which borders Russia and Ukraine.
"We do not accept Russian claims about territory in the waters. We believe the presence of Russian military forces has become a provocative, aggressive step, so we are very concerned about that," Volker said, according to the Associated Press.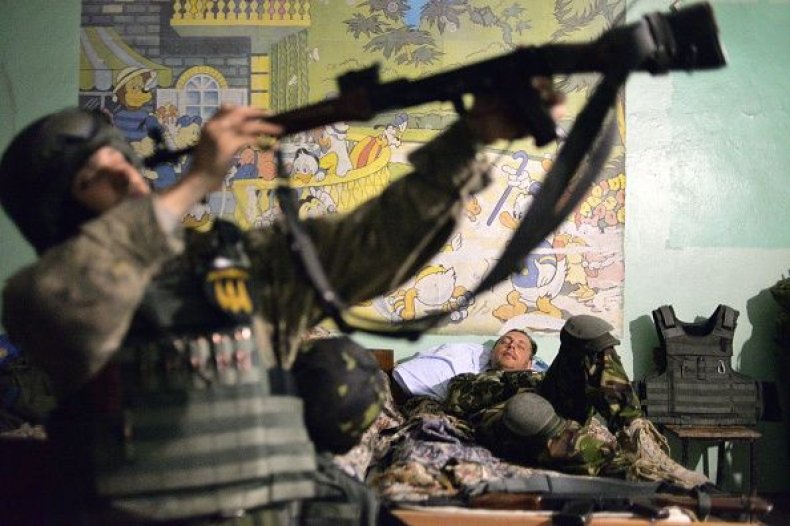 Around 10,300 people have died in the fighting between Ukraine's military and pro-Russian separatists in eastern Ukraine. Russia denies that it is helping to prop up the separatists, but military analysts noted that Russian soldiers and weapons are both in the region known as the Donbas.
Russia recently proposed legislation that would ban soldiers from posting on social media. The move is widely seen as an attempt to hide the presence of Russian military personnel in foreign countries after many members of the military were spotted posting pictures from eastern Ukraine on social media.
In another sign of the growing discord between the Trump administration and Russia, the U.S. Ambassador to the United Nations Nikki Haley accused Russia on Monday of working to undermine international sanctions against North Korea.
"Why after voting for sanctions 11 different times is Russia backing away from them?" Haley said at an emergency meeting of the U.N. Security Council, according to the Washington Post. "We know the answer. It's because Russia has been cheating. And now they've been caught."
Haley claimed that Russia refused to back a report on international sanctions against North Korea unless the document excluded information about Moscow's violations of Pyongyang's sanctions. "Deny, distract and lie" is "the new norm of Russian culture," Haley added.
Meanwhile, Russia's U.N. representative Vassily Nebenzya denied Haley's claim that the country threatened to block the report.