U.S. May Send More Arms to Syrian Rebels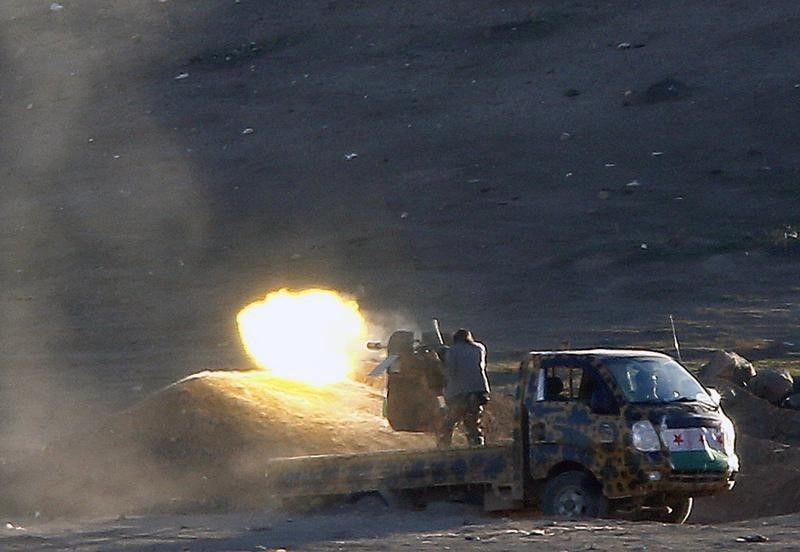 The U.S. military said on Wednesday it was moving toward providing additional weaponry to Syrian opposition forces battling Islamic State after territorial gains in the past week by the U.S.-backed fighters.
Colonel Steve Warren, a Baghdad-based spokesman for the U.S.-led coalition against Islamic State, told reporters the Democratic Forces of Syria had taken back about 255 square kilometers from Islamic State around the village of al-Haul.
Some of those forces included fighters from the Syrian Arab Coalition, which the United States says received 50 tons of U.S. ammunition during a U.S. airdrop into Syria on Oct. 12.
Warren said the operation was backed by 17 U.S.-led coalition air strikes, killing 79 Islamic State fighters and destroying Islamic State weapons systems around al-Houl, near the Iraqi border.
"While this is not a large tactical action, we believe the operation demonstrates the viability of our program to provide support to these forces," Warren told Pentagon reporters.
Asked whether this meant more air drops of weaponry, either arms or ammunition, Warren said: "On the weapons resupply, yes. The answer is yes."
The U.S. military, when it carried out its first air drop of ammunition last month to the Syrian Arab Coalition, said it was going to make sure the weaponry was used correctly before providing additional arms.
"We have seen that. We believe that the success is 200-plus kilometers of ground that the Syrian Arab Coalition has managed to take, to some extent, validates this program," Warren said.
"It's not a complete validation - I want to be clear about that. But we're encouraged by what we see and ... we intend to reinforce success."
Washington's strategy in Syria has shifted from trying to train fighters outside the country to supplying groups headed by U.S.-vetted commanders.
The United States also announced last week it would send dozens of U.S. special operations forces to northern Syria to advise those opposition forces fighting Islamic State.
The decision by U.S. President Barack Obama, deeply averse to committing troops to unpopular wars in the Middle East, would mark the first sustained U.S. troop presence in Syria and raises the risk of American casualties.
U.S. officials have stressed the forces would not engage in front-line combat.