U.S. Middle East Strategy May Rest On Qatar Relations, But Saudi Arabia Isn't Too Happy About It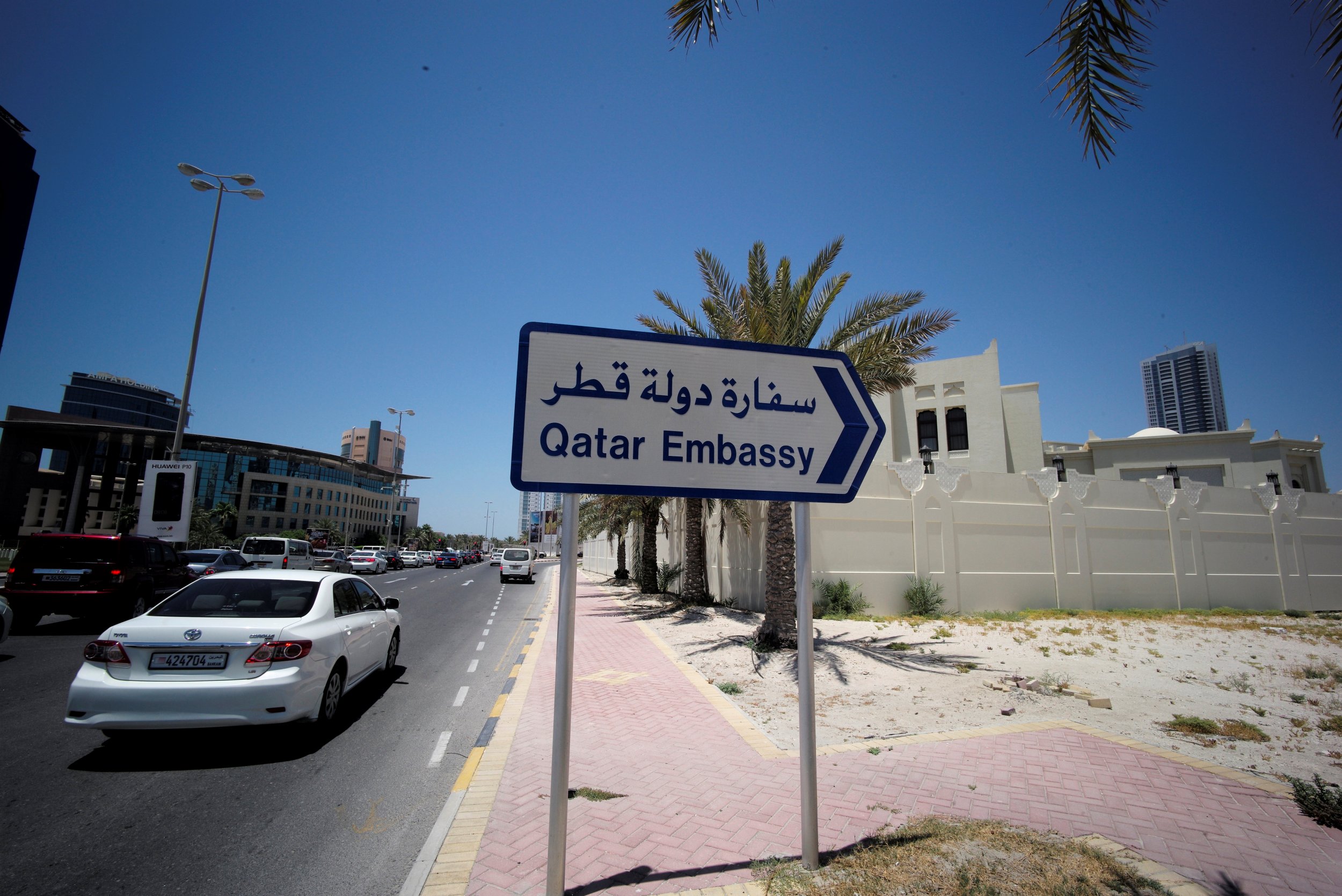 Secretary of State Rex Tillerson on Monday called on five Arab nations to work out their differences, following their leaders' decision to sever ties with the key U.S. ally of Qatar over its alleged support for regional militant groups, specifically the Muslim Brotherhood, as well as Iran.
Related: Saudi Arabia, Egypt, UAE sever ties with Qatar over 'terrorism'
Saudi Arabia, Bahrain, Egypt and the United Arab Emirates made the coordinated move Monday, as leaders announced they would cut diplomatic ties with Qatar, home to a major U.S. military base used for the air campaign against the Islamic State militant group (ISIS) and set to host the 2022 FIFA World Cup. Yemen joined in later. The countries also said they planned to suspend air and sea travel to and from Qatar, which shares its only land border with Saudi Arabia.
In a statement Monday, Saudi leadership said its decision was the result of authorities' secret and public "grave violations" in the past years. It accused Qatar of, among other things, trying to divide internal Saudi ranks, infringe on its sovereignty, promote the ethics and plans of terrorist and sectarian groups and support the activities of Iranian-backed militant groups. Those groups include the Muslim Brotherhood, Al-Qaeda and ISIS.
The leaders' decision could have a major ripple effect and lead to even more instability in the region. But it remains to be seen how the decision affects U.S. military operations. The base, known as the Al Udeid Operations Center, coordinates air combat operations across the region in the fight against ISIS. Diplomatically, the rift could make it more difficult for the U.S. to operate there.
Tillerson, the top U.S. diplomat, said he doesn't expect the dispute to have a significant effect on the fight against ISIS. Meanwhile, earlier Monday he urged Saudi Arabia and Qatar to stand united and offered to help resolve the dispute, as it threatens to complicate the Trump administration's coalition building.
"I think what we're witnessing is a growing list of some irritants in the region that have been there some time, and obviously they have now bubbled up to a level that the countries decided that they needed to take action in an effort to have those differences addressed," he told reporters while speaking in Sydney. "We certainly would encourage the parties to sit down together and address these differences."
Qatar has rejected the accusations and denounced the decision.
The move comes a little more than two weeks after President Donald Trump kicked off his first foreign trip by visiting Saudi Arabia, where he spoke to leaders from all Gulf nations and called on them to work together to fight terrorism. During a warm reception from Saudi leaders, he singled out Iran as a key source of funding and support for militant groups, words that aligned with his hosts' views.
As a candidate, Trump proposed temporarily banning Muslims from entering the U.S. Once in office, he ordered temporary bans on people from certain Muslim-majority countries. Both orders have been blocked by federal courts but may get a hearing at the Supreme Court. Following the weekend attacks in London, the president ramped up his Twitter push for the installation of his "original" ban, not what he called the "watered-down" version.