U.S. Military Academy to Save One College Bowl Game From COVID Cancellation
Preparation is key for almost every football team. For the Black Knights of the U.S. Military Academy at West Point, preparation is everything. Whether it's for rigorous physical training as a cadet, studying well into the night for an exam or learning the logistics of modern warfare, training and preparation are part of daily routine. After all of that, there's football.
It's hard to prepare for heartbreak, though, which is what the Black Knights endured on Sunday when the college football rankings and bowl pairings were announced.
Army's head football coach said his troops teared up Sunday when they found out their bowl game was canceled. Then, as it looked like another bowl game would cancel Monday after a team backed out because of COVID, the Army team soldiered up.
Army will now play West Virginia in the Liberty Bowl.
In a 2020 football season that's always looking for positive spins and feel-good stories, Cadets and Mountaineers in a restructured battle might be the best one yet. And the Liberty Bowl might be the best venue and title for such a matchup.
Just a few hours after the University of Tennessee backed out of playing the annual Liberty Bowl game in Memphis, the football team from Army said they would play.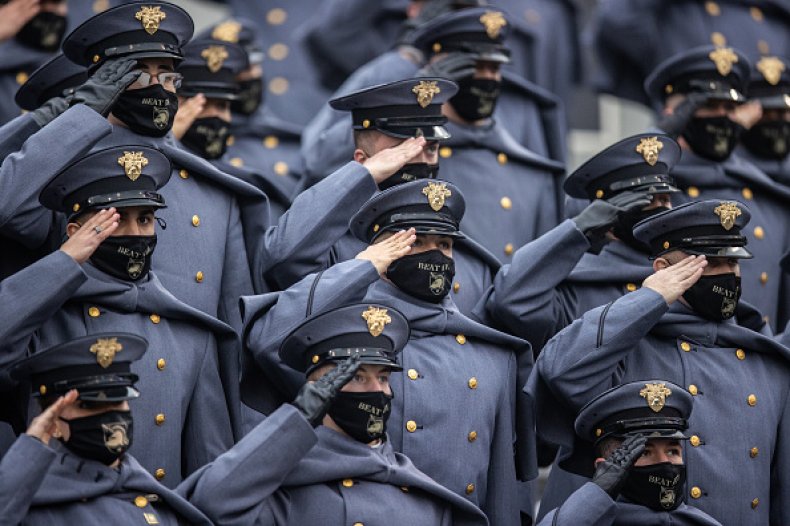 Army, which had originally agreed to play in the Independence Bowl in Shreveport, Louisiana, found out Sunday that their bowl against an opponent "to be announced" had been canceled. Meanwhile, all other bowl slots filled, leaving the Black Knights without a postseason.
Then on Monday afternoon, the Tennessee Volunteers pulled themselves from the bowl game after three new positive COVID cases. This left the West Virginia Mountaineers without an opponent in Memphis.
It didn't take long for Army to respond. They're all in.
"If we got a Dec. 31 bowl game, if you call us on the 29th, we'll have those guys flying there on the 30th," Army coach Jeff Monken told ESPN. "What I'm hoping is some of these bowl games, when they hear enough of this about Army, they're going to say, 'You know what? If somebody cancels, we're going to take Army. We're going to be the knight in shining armor and we're going to look like a hero taking this team.' ... They'll be the hero."
More than a dozen bowl games have been canceled this postseason because of local COVID issues or teams opting out of games for their own pandemic precautions.
The Rose Bowl, which is traditionally played in Pasadena, California, has been moved to the Dallas, Texas, area to accommodate fans for college football's playoff semifinal on New Year's Day.
Army (9-2), winners of three-straight games—including back-to-back conquests over Navy and Air Force for the Commander-in-Chief Trophy—was ranked in the top 25 this season. Their only losses were at No. 8 Cincinnati (24-10) and at Tulane (38-12).
Army was ranked in the Newsweek Top 20 this season, and they hosted Navy at home for the first time since 1943. President Trump attended that game at West Point, which could have been perhaps his last Army-Navy game as a president.