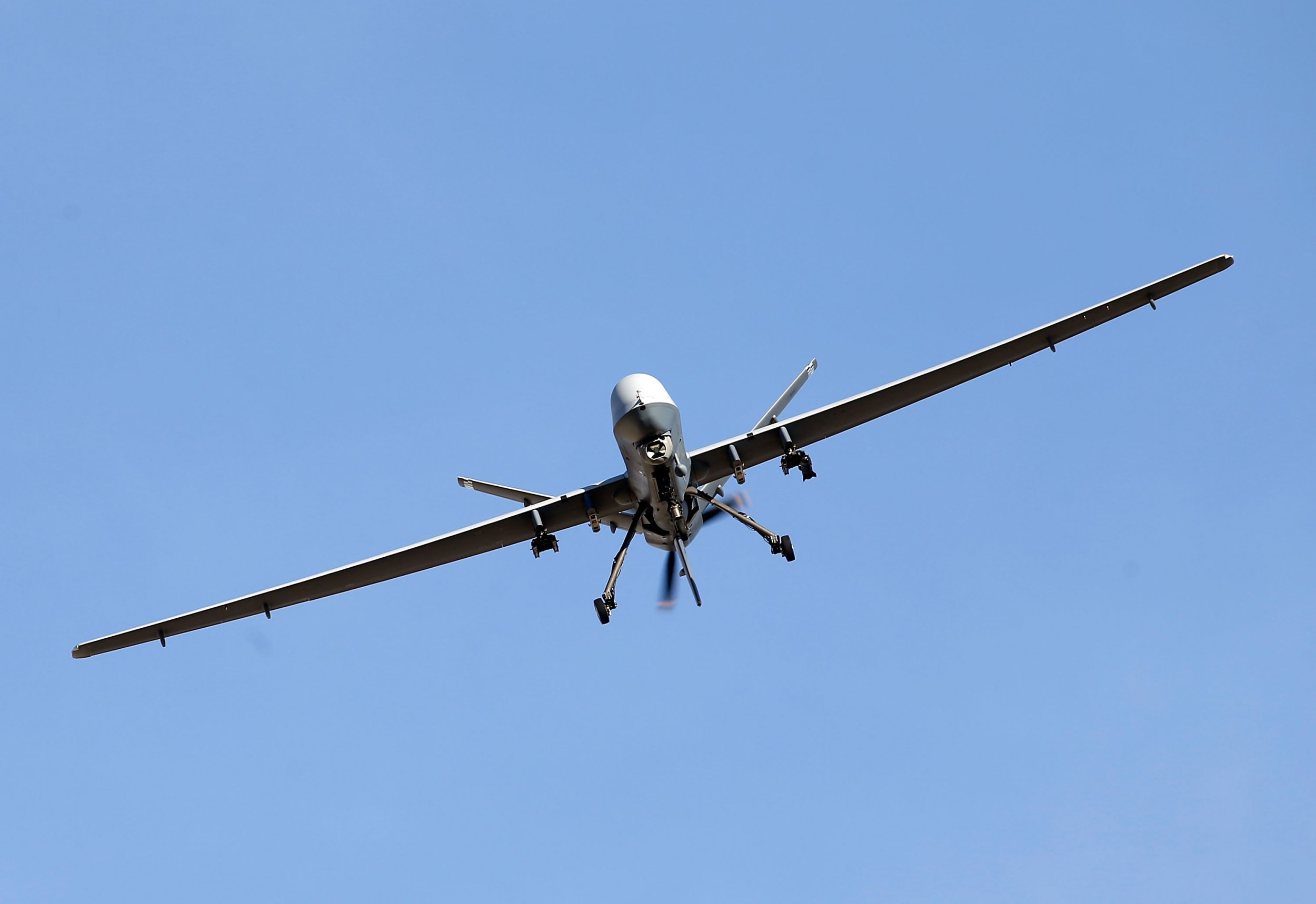 The U.S. Navy is entering a new era in naval aviation.
The first operational MQ-4C Triton aircraft—an Unmanned Aerial Vehicle (UAV) or drone— was delivered to the Naval Base Ventura County at Point Mugu, California, on Friday. The drone offers "unparalleled endurance and 360-degree coverage that allows for a vastly expanded maritime intelligence, surveillance and reconnaissance (ISR) mission," according to a statement from Northrop Grumman, which developed the aircraft. A second Triton is set to arrive at the base by the end of the year.
The two aircraft will undergo a series of tests before being deployed to Guam at some point in 2018, where it will be used to detect and track warships from places such as North Korea and China. The drones will be operated by VUP-19 (nicknamed "Big Red"), the Navy's first unmanned patrol squadron, which is based at Naval Air Station Jacksonville in Florida.
Drones like the Triton are not constrained by the human limitations as manned aircraft and offer astonishing levels of endurance. The Triton can fly upwards of 55,000 feet for up to 24 hours at a time, weighs 32,000 pounds and has a wingspan of 130.9 feet and a length of 47.6 feet.
It's been specifically engineered to withstand harsh weather conditions and has been built with a stiffer, thicker wing. The drone can also chart a course without needing a remote operator and is equipped with an imaging-sensor that even allows it to take pictures and video at night.
"Triton is a high-altitude, long-endurance unmanned system that delivers a critical autonomous capability to the Navy, expanding the service's maritime patrol mission. We are proud to be a part of this historic program," said Doug Shaffer, vice president of Triton programs at Northrop Grumman.
The Navy is eventually expected to have 68 of these drones and it will eventually be deployed to Florida, Italy and a location in the Middle East yet to be identified.