U.S. Military in Afghanistan Says Sorry For Offensive Leaflets With Dog Insult To Muslims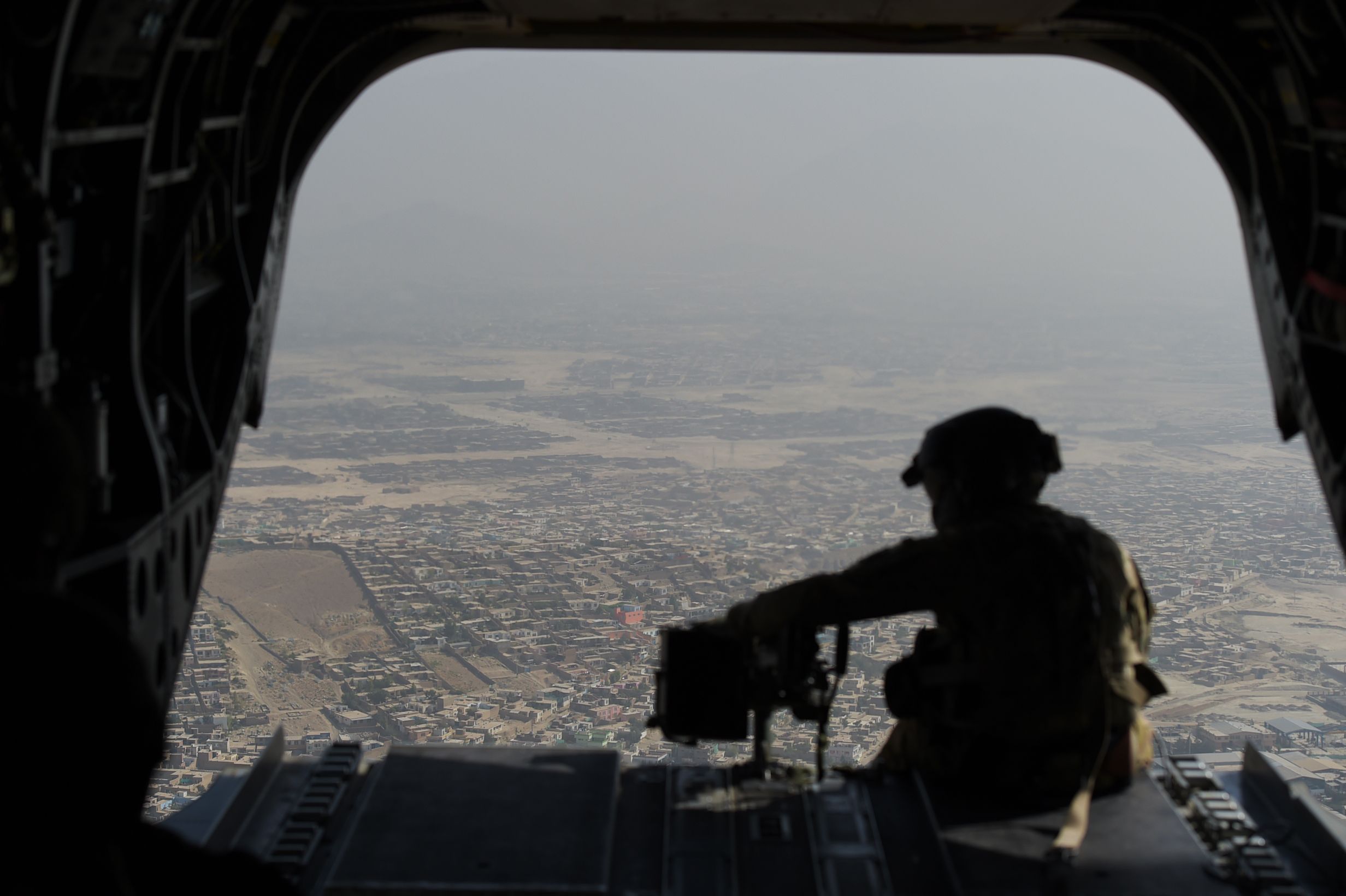 The U.S. military apologized on Wednesday for dropping leaflets into Afghanistan that featured an image of a dog holding a flag of the Taliban militant group.
Dogs are considered unclear in Islam and their imagery is consequently viewed as offensive. While it is not haram to touch a dog, Muslims believe that a body part or clothing that comes into contact with a dog's saliva should be washed.
The military dropped the leaflets, designed to call on Afghans to cooperate with the military against the militant group, on Monday night in Parwan Province. The Taliban flag bears a passage from the Quran.
There are now fears of protests against the propaganda images, according to Shah Wali Shahid, deputy governor of the province.
"Local people are very upset with this incident, and they want the perpetrators brought to justice," Shahid told the Associated Press.
The U.S. military was quick to apologize after the uproar. Major General James Linder released a statement that said "the design of the leaflets mistakenly contained an image highly offensive to both Muslims and the religion of Islam."
"I sincerely apologize. We have the deepest respect for Islam and our Muslim partners worldwide. There is no excuse for this mistake."
He said the military would review its procedures to determine why the incident happened and why such imagery was used.
President Donald Trump last month outlined a new strategy of troop expansion in the country in a bid to defeat the Islamic State militant group (ISIS), remnants of Al-Qaeda and the years-long insurgency of the Taliban.
"The consequences of a rapid exit are both predictable and unacceptable," he said. "A hasty withdrawal would create a vacuum that terrorists, including ISIS and Al-Qaeda, would instantly fill."
In response to Trump's announcement, the Taliban warned the U.S. that until every American soldier left Afghanistan, it would make the country the "graveyard for the American empire."