U.S. Military Sends Planes Near Russia for Large Defense Drills in Europe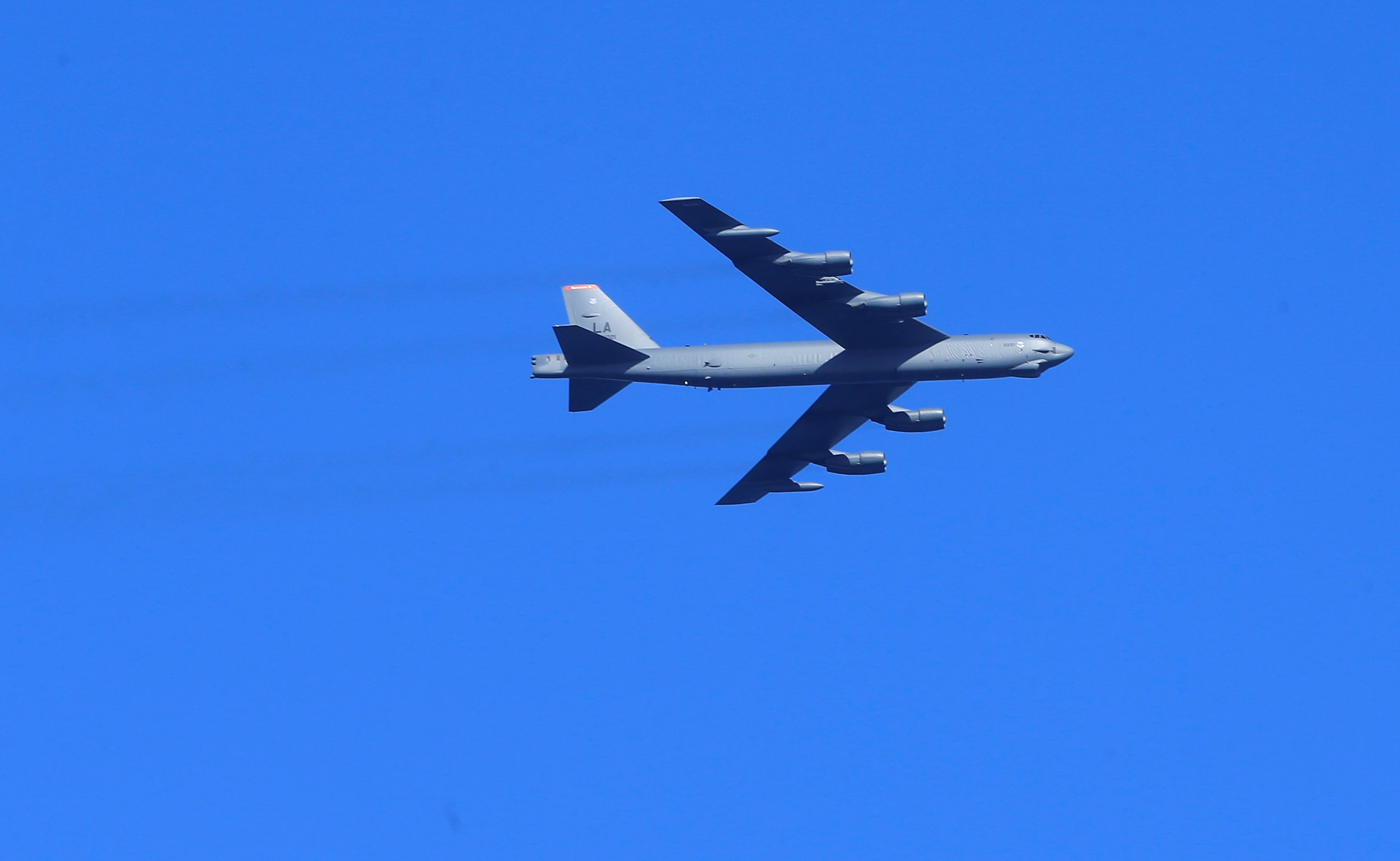 The Air Force has deployed a number of bombers and fighter jets to Europe to participate in two major military exercises near Russia's borders.
The U.S.'s European Command, which is based in Germany, said Thursday it had deployed an unspecified number of F-16 Fighting Falcons from Aviano Air Base in Italy to the Krzesiny Air Base in Poland in support of Baltic Operations (BALTOPS) and Saber Strike, two massive annual drills intended to boost the U.S.'s military presence in Europe and to support regional allies. European Command's statement came a day after it said a number of B-1B Lancers had been sent from Ellsworth Air Force Base in South Dakota to join three B-52H Stratofortresses at the Royal Air Force base in Fairford, U.K. Meanwhile, 800 U.S. airmen in Europe were poised to train with NATO allies this month as the Western military alliance escalates its rivalry with Russia.
Related: Russian Military to Launch Drills That Could Defeat NATO Forces in Less Than Two Days
"These deployments augment U.S. presence in Europe and further enhance the strength of our alliances without the need to permanently base additional aircraft and Airmen in Europe," European Command said in a statement regarding Thursday's deployment. "Through strengthened relationships and engagements with our Allies, the United States and NATO demonstrate their shared commitment to a peaceful, stable and secure Europe."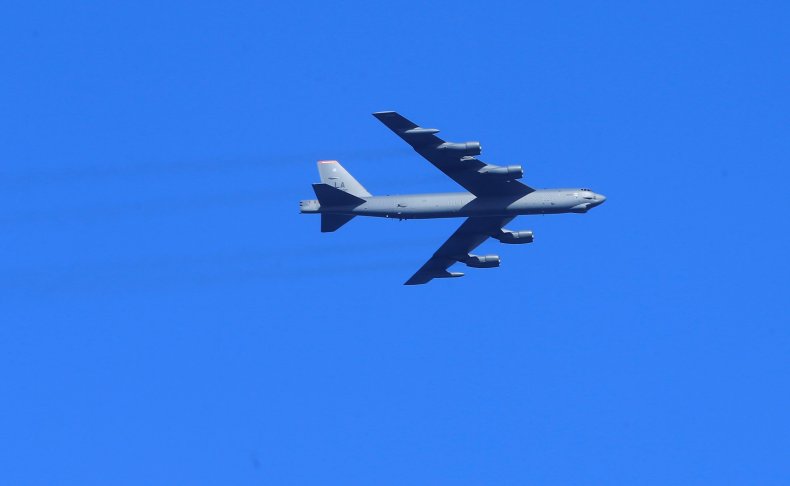 NATO and Russia have pursued parallel military buildups since Russia annexed the Crimean Peninsula from Ukraine in 2014, a move that Moscow argued was done to protect the region's sizable ethnic Russia community amid a political uprising in Kiev. While Ukraine was not a member of NATO, the multinational, U.S.-led coalition saw the move as an infringement of foreign sovereignty and a number of European nations have expressed concern toward what they perceive to be Russian military and political aggression. In 2016, the U.S. designated Poland and the Baltic states of Estonia, Latvia and Lithuania as NATO battle groups to which the coalition has allocated extensive military resources.
Both factions have asserted their military might through international exhibitions of power in the region and have planned major exercises for this year. Late last month, the U.S. kicked off Saber Strike with 19 other nations, launching operations in the four NATO battle groups. The drills have been held every year since 2011, but this year would be "larger in both scale and scope," according to a spokesperson cited by Reuters.
BALTOPS has been held every year since 1971 and this year's installment began last week with 50 ships and submarines, 55 aircraft and more than 4,000 personnel from 14 nations, according to the U.S. Naval Institute. Previous BALTOPS exercises included Russia, which last appeared in 2012 and has reportedly no longer been invited since 2015.
In September, Russia is scheduled to unleash its own major war games, known as Zapad, or "West." The military maneuvers have been held every four years since 1973 and bring together the Soviet Union-era alliance of Russia and Belarus. This year, as many as 100,000 troops will train to defeat a simulated invasion of NATO forces.