U.S. Military Allies Cannot Defeat This Flock Of Sheep at One of NATO's Most Important Bases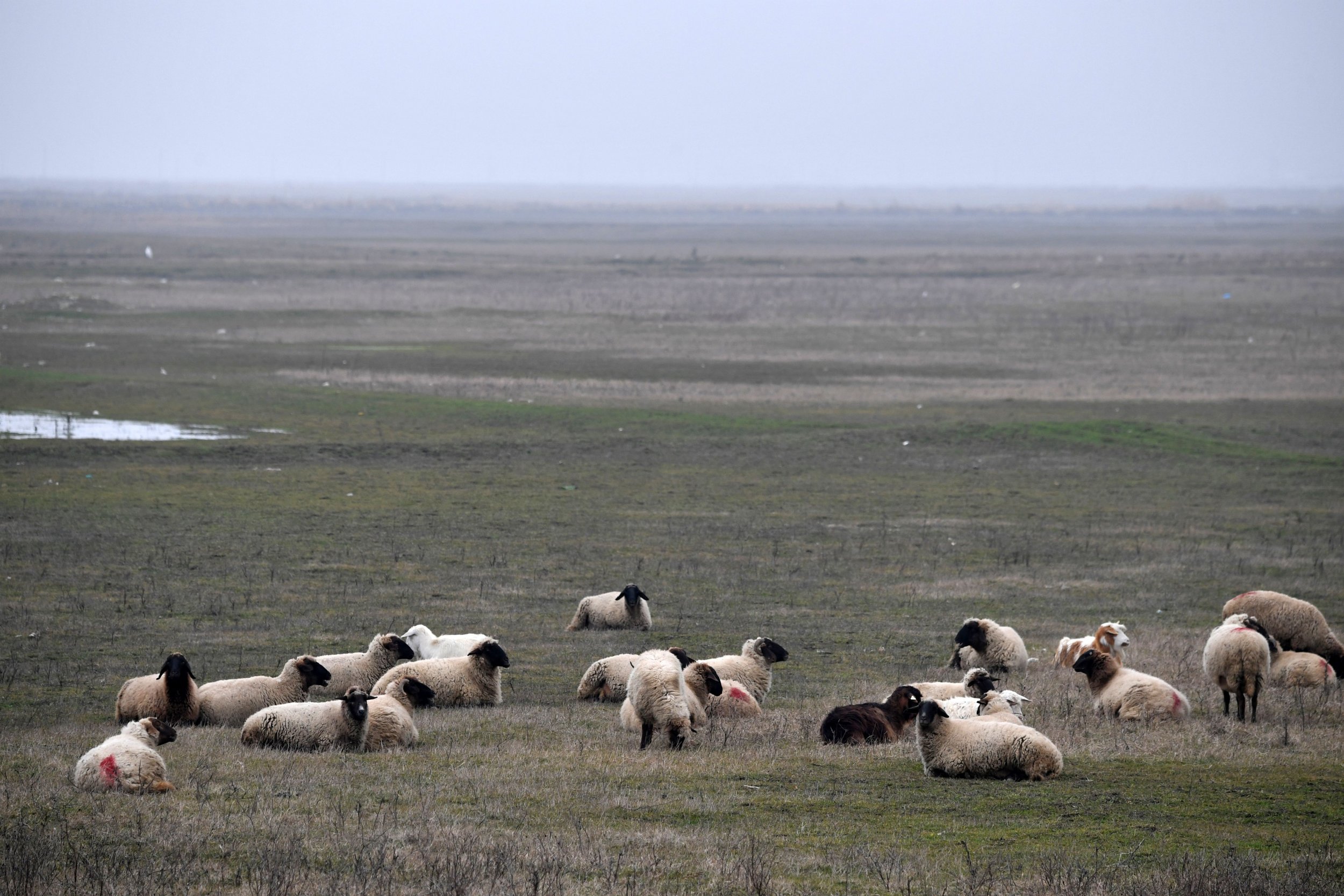 The U.S. military and a key ally have found themselves defending one of their most important facilities abroad from an unlikely foe—a flock of Romanian sheep that don't play by the rules.
The $800 million naval support facility in Deveselu, southern Romania, was inaugurated in May 2016 and hosted the first Aegis Ashore Missile Defense Facility, an integral part of the U.S.-built shield intended to prevent ballistic missile attacks against members of Western military alliance NATO. About 11 yards away, however, one local farmer's sheep shelter has reportedly proven to be an unforeseen obstacle as the brazen livestock wreaked havoc on the defense systems of the part of the site controlled by the Romanian military.
Related: Will Trump Keep His Promise to Putin? U.S. and Russia Military Officials to Meet in Talks Banned Under Obama
"Sheep are not like people. They don't respect the rules, they go into areas where security sensors are active, touching the fence and setting off alarm systems," Alexandru Damian, mayor of the nearby community of Stoenesti, told Agence France-Presse.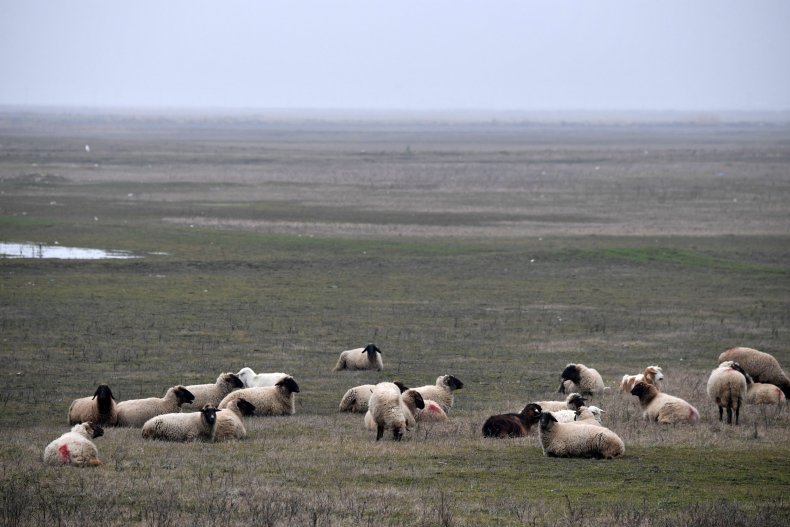 In 2007, farmer Dumitru Bleja bought two and a half acres worth of property along the site that would later co-host both the Romanian 99th Military Base and the U.S. Naval Support Facility. Around the time the U.S. first arrived in late 2013, the Romanian Ministry of Defense reportedly entered into a legal dispute with Bleja, accusing him of building his 1,420-square-foot sheep pen without a permit. Bleja prepared his own response, threatening to sue the ministry for up to $22,000 should his pen be demolished. The country's highest court was reportedly set to rule Wednesday on one aspect of the case.
While AFP quoted the U.S. installation's top official as saying in 2014 that the sheep's presence "undermines the minimum security requirements and is incompatible" with the running of the base, Navy Region Europe, Africa and Southwest Asia spokesman Lieutenant Tim Pietrack said Tuesday that the roughly 250 mammals were only harassing the Romanian side of the base, which was separated from the U.S. facility by a barrier as per "certain security conditions" that had to be put in place before U.S. forces moved in.
"The sheep have not incurred any impact on the mission of Naval Support Facility Deveselu," Pietrack told Newsweek.
"This matter is between the Romanian government and a private Romanian citizen. We value the strong partnership we share with our Romanian allies and the Romanian 99th Military Base Deveselu that enables continued operations at Naval Support Facility Deveselu and we look forward to continuing our partnership," he added.
Pietrack said protocol prevented him from commenting on the U.S. response to alarms being set off by the wooly creatures or any other potential invaders at a site frequently condemned by NATO rival Russia. The magnitude of false alarms and ballistic missile threats have recently been highlighted, however, by two separate incidents in Hawaii and Japan that recently left citizens terrified at the prospect of an incoming nuclear attack.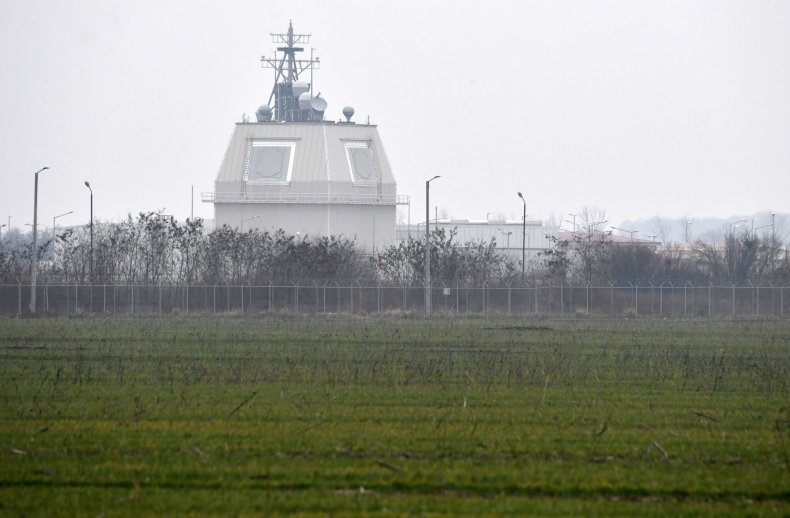 Japan's official NHK news outlet alerted readers and users of its popular mobile app that North Korea had just launched a ballistic missile. Moments later, NHK issued a correction and an apology. North Korea has been known to suddenly test its growing missile and nuclear assets, launching several missiles into the Sea of Japan last year. At least two of these missiles flew directly over Japanese territory, prompting government agencies and media stations to urge citizens to immediately take cover.
Only days before, residents in Hawaii underwent a particularly alarming scenario when an urgent warning from U.S. Pacific Command popped up on television screens and text messages across the U.S. island state, informing locals that the military had detected the launch of a missile that "may impact on land or sea within minutes. This is not a drill." Hawaii, the site of the infamous Pearl Harbor attack staged by the Empire of Japan during World War II, has been identified as a potential target for a North Korean strike.
After a correction was promptly issued by both the local government and the U.S. military, many Hawaii residents reacted with humor to what some called the "worst ballistic missile attack ever."