Is the U.S. Military in an Aviation Crisis? Pentagon Says Fatal Air Crashes Are Not Connected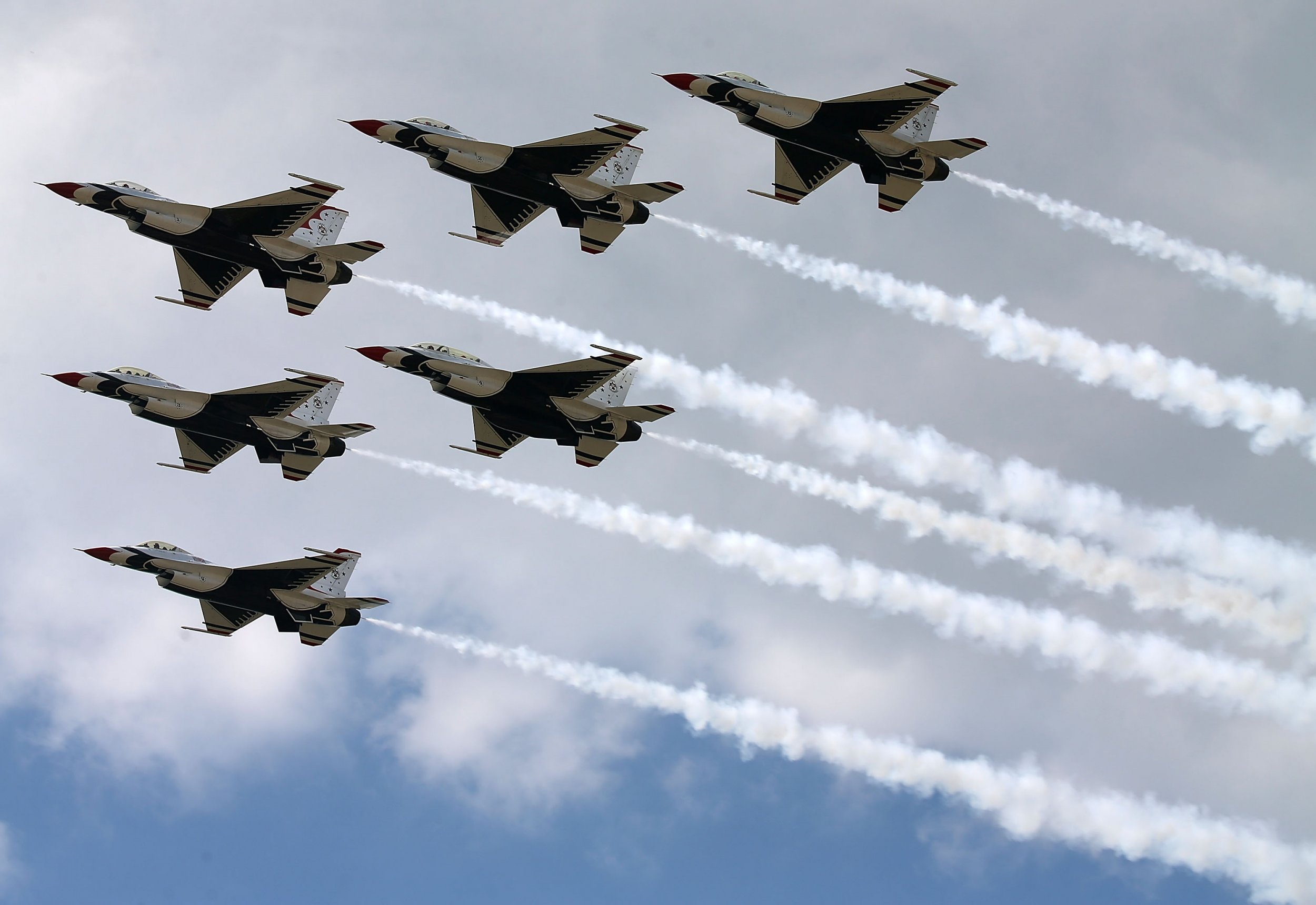 The Pentagon has denied that the recent slew of military aviation accidents constitutes a "crisis," even as a U.S. air base in Djibouti has been forced to ground all flights over safety concerns. Four crashes within 48 hours this week have killed five U.S. service members.
Marine Lieutenant General Kenneth McKenzie, director of the Joint Staff, said during a Pentagon briefing Thursday that while recent events are "not normal…I'm not prepared to say right now that it is some kind of crisis," Military.com reported.
McKenzie told reporters that no pattern or connection had been found between the recent accidents involving both planes and helicopters. He added that investigators are working to determine whether the cause of each crash was systematic or the result of poor individual maintenance.
So far in 2018, at least 17 U.S. service members have been killed in noncombat aviation accidents, leading some officials on Capitol Hill to question whether the military's fleet is adequately funded.
Of the four separate accidents within 48 hours this week, two were deadly. The first occurred on Tuesday, when a Marine Corps AV-8B Harrier II jet crashed just after taking off from Camp Lemonnier at Djibouti's Ambouli International Airport. The pilot ejected to safety. Later that day, a Marine Corps CH-53E Super Stallion helicopter went down near El Centro, California, killing four service members.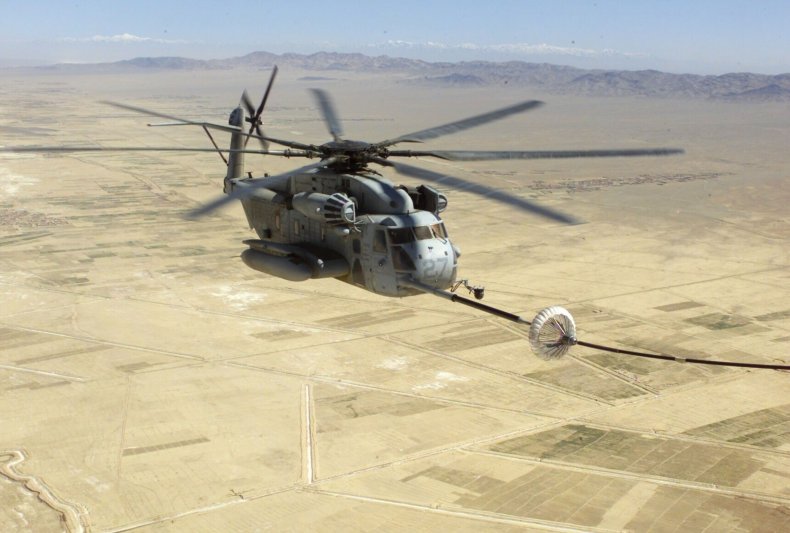 Then, on Wednesday, Major Stephen Del Bagno—a member of the Air Force's Thunderbirds display squadron—died when his F-16 Fighting Falcon jet crashed during a routine training mission near Nellis Air Force Base just outside Las Vegas.
Also on Wednesday, a CH-53 helicopter suffered structural damage in Djibouti while landing at Arta Beach, just down the coast from Camp Lemonnier. There were no injuries. However, after two incidents in two days, the Djibouti government requested that the U.S. ground all military flights from Camp Lemonnier, NBC News reported. According to CNN, U.S. Navy investigators are looking into reports that two Djibouti civilians were injured in the accident.
Before this week's tragedies, the Pentagon was already facing questions over aviation safety. On March 15, seven soldiers died when their HH-60 Pave Hawk helicopter crashed in western Iraq, one day after a Navy F/A-18F Super Hornet caught fire and plunged into the sea near Key West, Florida, killing two aviators.
The number of service members killed in noncombat aviation was 37 in 2017—almost double the 19 who died in 2016. If 2018's rate of accidents continues, this year could be higher still. Almost half of the casualties in 2017 came from one accident, when a Lockheed Martin KC-130T Hercules transport plane crashed in Mississippi in July. The Hercules exploded and broke up in midair, killing all 16 people aboard.
Defense Secretary James Mattis has warned that funding cuts are affecting the number of flight hours, maintenance and overall training available for U.S. troops. On February 6, Mattis told lawmakers that this is creating "security vulnerabilities," and warned that "no strategy can survive without the funding necessary to resource it."
"I am among the majority in this country that believes our nation can afford survival," Mattis said. "I want the Congress back in the driver's seat of budget decisions, not in the spectator's seat of automatic cuts."