U.S. Military Bans McDonald's and Other Food From Gitmo Legal Meetings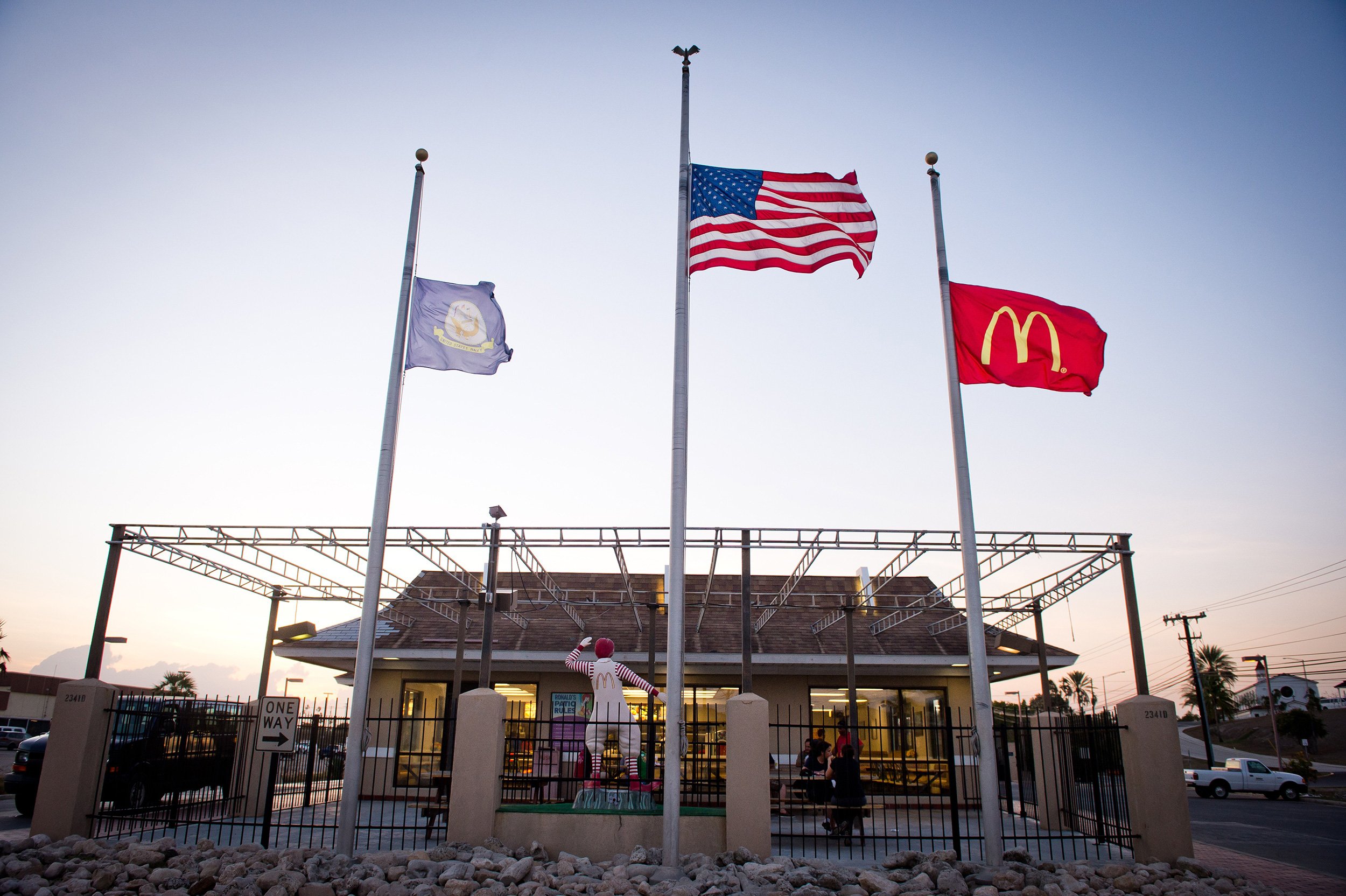 Beginning on Wednesday, lawyers visiting their clients at the U.S. prison in Guantanamo Bay, Cuba, will no longer be permitted to bring them food. The reason, according to the U.S. military: health and safety concerns.
"Ongoing patterns of possible improper sanitation and health practices by having meals brought into the legal rooms triggered us [to] review our practice of outside meals being brought in," says Navy Captain Tom Gresback, the director of public affairs at the prison. "A legal room is not designed to be a dining facility."
The new rule ends a decade-long practice, and one that defense lawyers say brings comfort to the prisoners, many of whom have spent years behind bars in legal limbo. "Sometimes the food we bring is the only thing from the outside world they've seen in months," Alka Pradhan, an attorney with Reprieve, which represents around a dozen clients at Gitmo told The Miami Herald. "They really look forward to it."
Lawyers began meeting their clients in 2005, following a U.S. Supreme Court decision giving detainees the right to challenge their detention in American courts. Since then, the attorneys have brought their clients everything from homemade food to Egg McMuffins from a McDonald's located on the U.S. military base. By 2007, the prison made a kitchen available to lawyers who wished to reheat or refrigerate meals for prisoners.
There are currently 122 detainees housed at the facility, 57 of whom have been cleared for release, but remain imprisoned due to a political impasse in the U.S. over what to do with them. Some have been on hunger strike for years as a way to protest their detention, but they are willing to eat a few times a year when their attorneys visit them. Otherwise, they won't eat voluntarily and are frequently force-fed by the prison staff, a procedure many detainees have described as painful.