U.S. Military Base Attacked By Suicide Bombing in Afghanistan After Soldiers Insult Muslims With Leaflets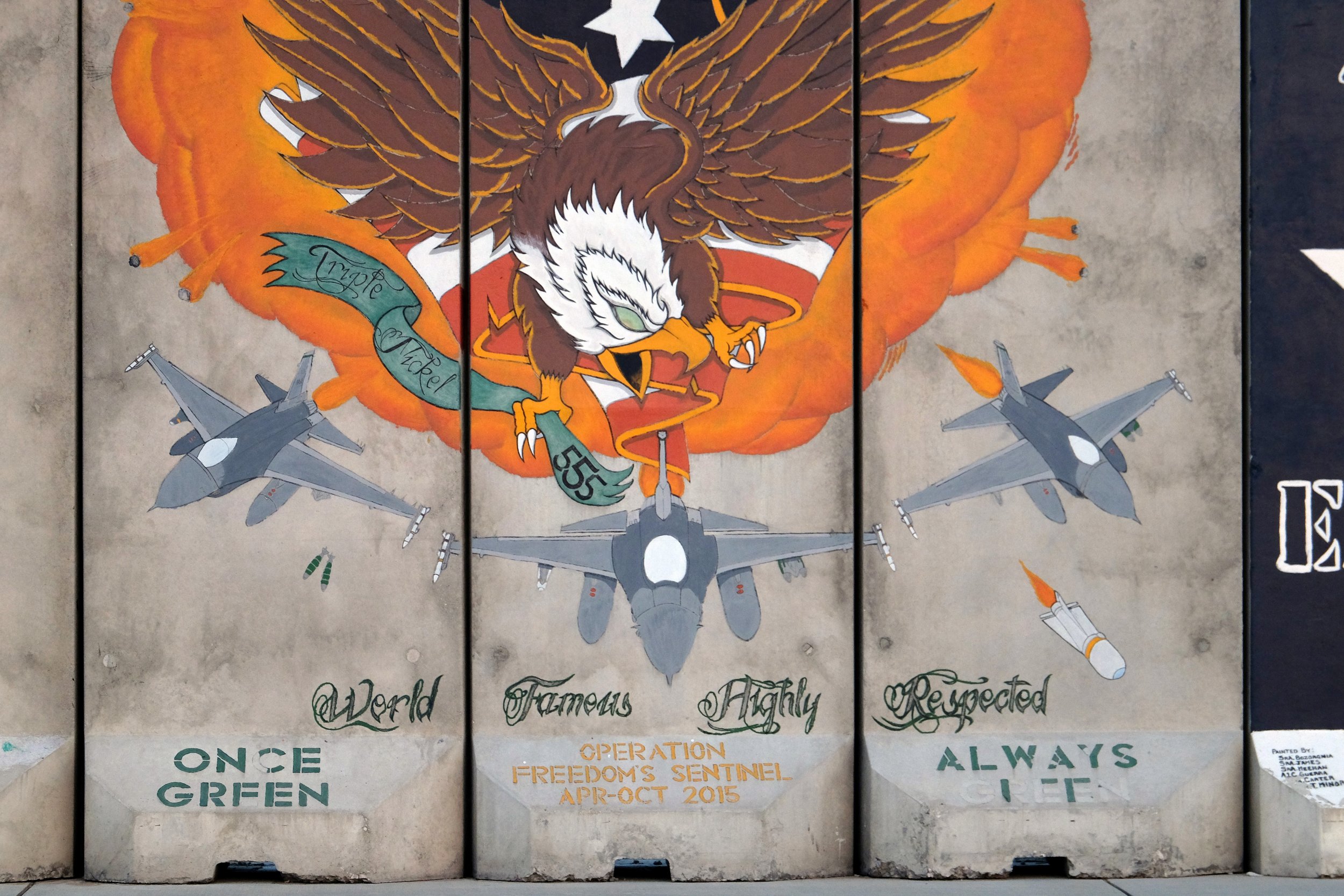 A suicide bombing struck the U.S.'s largest military base in Afghanistan Wednesday, hours after an Army general apologized for dropping leaflets found offensive by many in the Muslim country.
An explosion rocked the entrance to Bagram Air Base, located near Kabul, causing a number of casualties. The attack, which has been claimed by the Taliban Islamist militant group, comes hours after Major General James Linder apologized for spreading images of a dog, which is considered an unclean animal in Islam, under a superimposed Taliban flag, which bears the words "There is no God but God, and Muhammad is the messenger of God." The phrase is an Islamic expression of faith known as the shahada and comes from the Quran.
Related: U.S. Military in Afghanistan Says Sorry For Offensive Leaflets With Dog Insult To Muslims
"An explosion occurred outside an entry control point at Bagram Airfield at 5:38 p.m. local time today," a statement said, according to Reuters.
"The explosion resulted in a small number of casualties," it said, adding that the airfield had been secures and the incident was under investigation.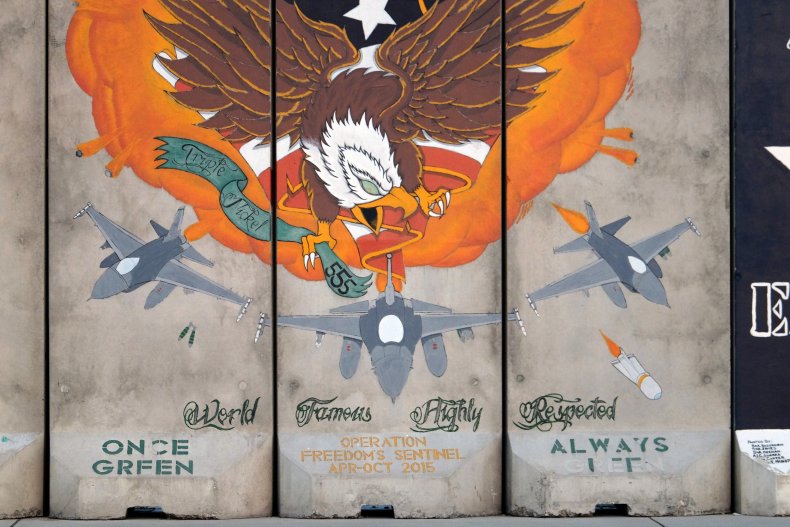 The leaflets, which were airdropped by U.S. aircraft, portrayed a large lion chasing the small, white dog with the Taliban logo on it and called on local Muslims to help U.S.-led coalition forces find and kill Taliban supporters.
"Get your freedom from these terrorist dogs," the Pashto-language text read, according to the Los Angeles Times. "Help the coalition forces find these terrorists and eliminate them."
The Taliban said Wednesday's attack was intended to "avenge" the leaflets and the militants claimed to have injured up to 20 people, according to a statement posted on Twitter by Taliban spokesperson Zabihullah Mujahid.
The latest assault comes weeks after President Donald Trump announced a new strategy to the U.S.'s longest-ever conflict, which began after the U.S. invaded in 2001 to overthrow the Al-Qaeda-allied Taliban after the 9/11 attacks. Nearly 16 years later, different U.S. administrations have struggled to curb ongoing insurgencies by the Taliban and, more recently, the Islamic State militant group (ISIS), as well.
Trump has pledged more troops, but said he would no longer reveal soldier counts or other details of operations in order to avoid information falling into enemy hands. Trump said "nation-building" would no longer be a priority and that Washington would focus on "killing terrorists."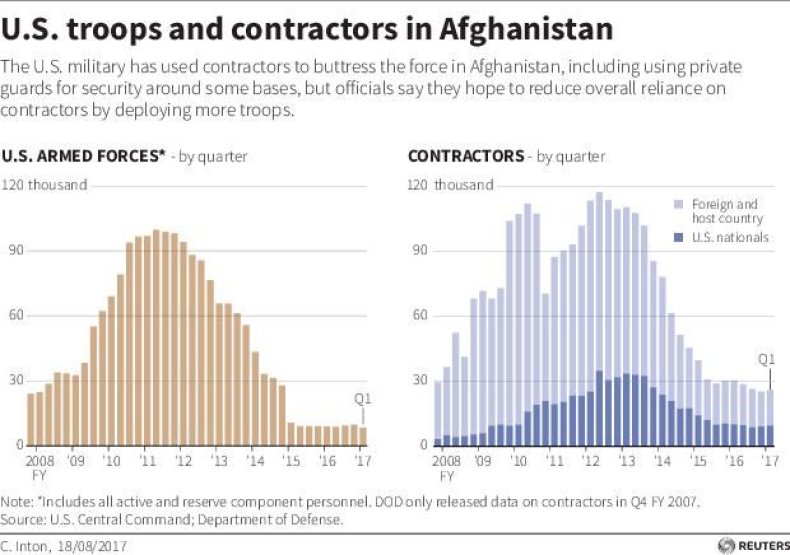 The Pentagon revealed last week that there were 11,000 U.S. troops in Afghanistan, about 2,600 higher than previously reported. The true number of U.S. soldiers stationed in Iraq and Syria is believed to be higher than the official figures as well, but the Pentagon refused to disclose these counts.
Bagram Air Base once before became a focal point of local criticism over U.S. military presence in Afghanistan when Afghans working at the site discovered burned copies of the Quran in the garbage in 2012. Ensuing outrage over the incident led to massive protests nationwide and the deaths of dozens, including four U.S. military personnel, according to Reuters.
This is a developing story. More information will be added when it becomes available.