Military Bases Help Protect Rare Butterfly Species Across the U.S.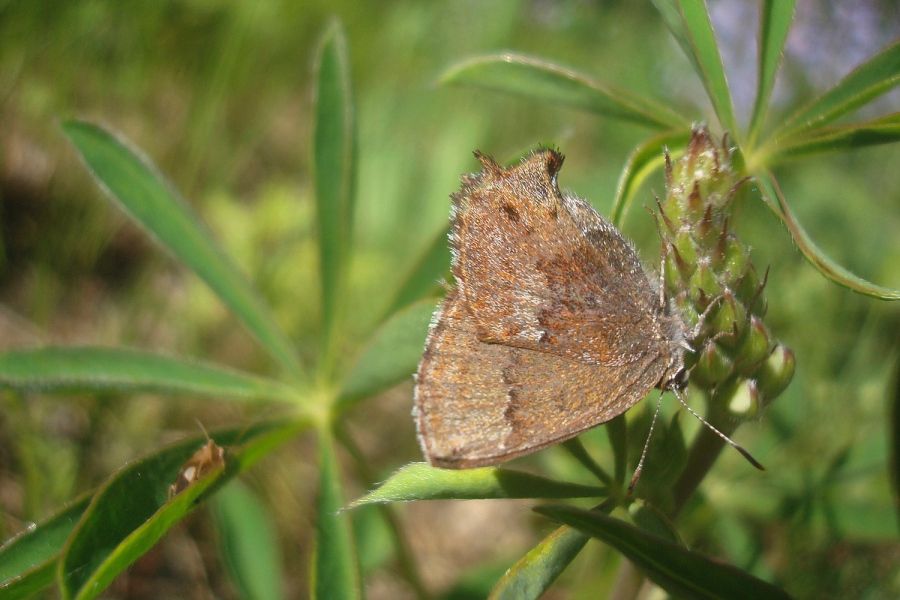 Though Donald Trump has proposed massive cuts to environmental conservation programs, U.S. military bases are inadvertently doing their part to keep a rare species of butterfly alive. The frosted elfin, a type of butterfly in danger of being placed on the federal endangered species list, has been thriving on military bases across the country due to their vegetation management practices.
"Military training requires vast open areas, so these bases are some of our last great wild places," Robyn Niver, an endangered species biologist with the U.S. Fish and Wildlife Service, told the Associated Press.
Related: Beautiful new parrot species with very loud voice discovered in Mexico
Vegetation at military bases is carefully managed. If plant life is too short or too tall, it can attract certain types of animal life that are undesirable. Wild blue lupine and indigo flowers, the host plants of the frosted elfin caterpillar, are the perfect height and have thrived at military bases across the country. So too has the frosted elfin.
The frosted elfin were first noticed 20 years ago at the Westover Air Reserve Base in Chicopee, Massachusetts, and its presence has since been confirmed at Fort Bragg in North Carolina, the New Hampshire State Military Reservation and Fort McCoy in Wisconsin. The 130 butterflies counted at Fort McCoy this spring were the most at the 60,000-acre facility since 2009, says Tim Wilder, the base's endangered species biologist.
This spring, they were spotted at Camp Edwards in Cape Cod, Massachusetts, according to Jake McCumber, the Massachusetts Army National Guard's natural resources manager.
"It was pretty exciting. I was thrilled. Our grasslands are in the headquarters area, so it's probably the busiest part of the base," he said, speaking of an area used for assembling field artillery equipment and conducting helicopter exercises.
The frosted elfin's proliferation at U.S. military bases is a nice story, but many other species that are not able to benefit from base vegetation management may be in danger with Trump in the White House. The president's 2018 budget proposal included massive cuts to environmental science.
Under Trump's budget, the Environmental Protection Agency's budget would be cut by 31 percent, and 3,200 jobs at the agency would be terminated. Programs to restore Chesapeake Bay and the Great Lakes would end. The National Oceanic and Atmospheric Administration would see a nearly $1 billion cut in its budget. The list goes on.
For now, environmental advocates can at least take solace in the rare frosted elfin's ability to live its best life on military bases. Flutter on, little brown one.