U.S. Military Claims It Killed 801 Civilians in ISIS War, but Independent Groups Say Number Is Far Higher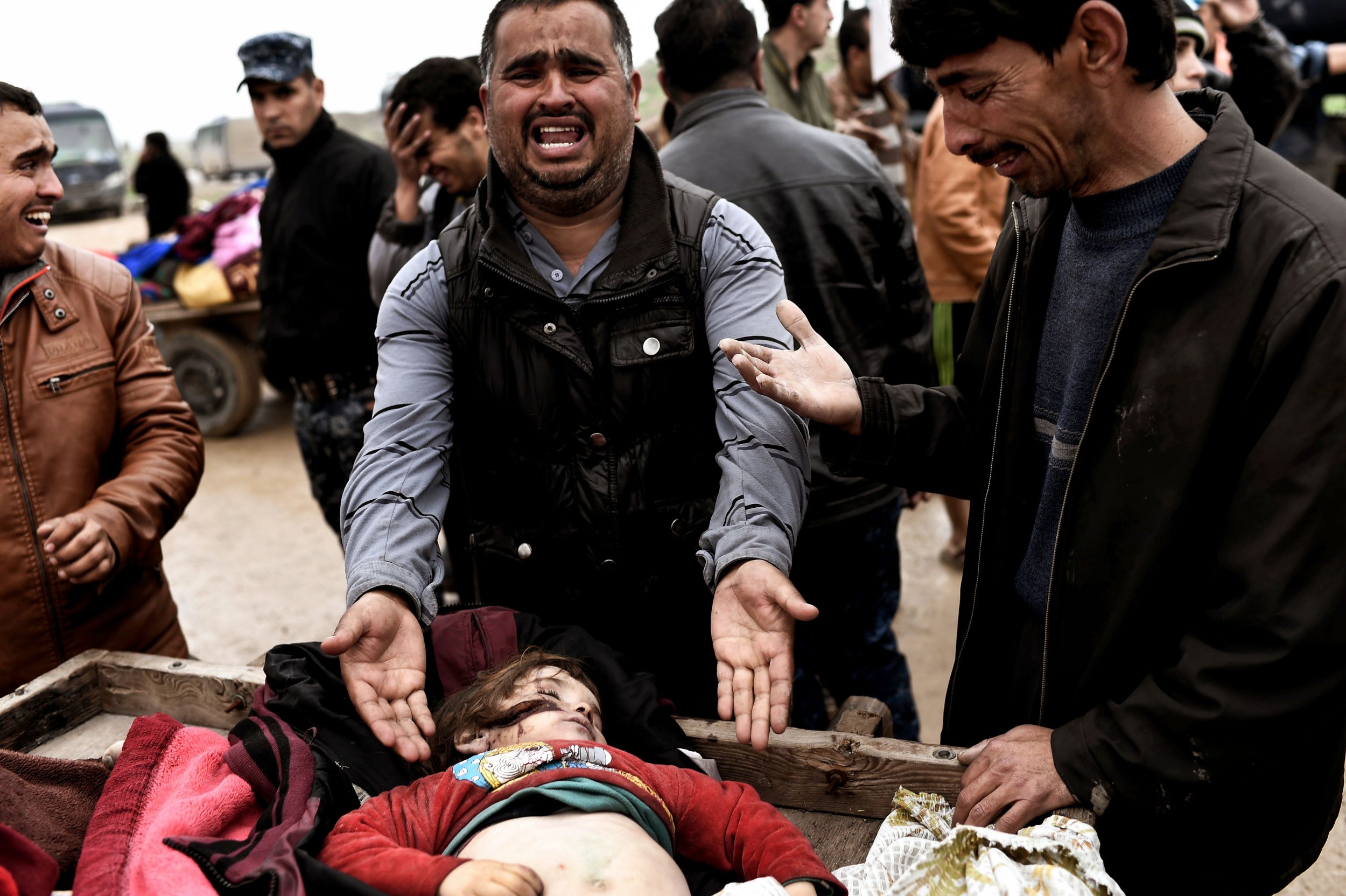 It's been 16 years since the September 11 terrorist attacks, but America's fight against terrorism doesn't appear to be dissipating whatsoever––and innocent civilians are paying the ultimate price as a result.
In a report released Thursday, the Pentagon claimed U.S.-led coalition airstrikes have "unintentionally" killed 801 civilians since the fight against the Islamic State (ISIS) began in August 2014, but independent observers and human rights groups say the number is far higher.
According to Airwars, which tracks international airstrikes against ISIS, U.S.-led coalition airstrikes have actually led to more than 5,900 civilian deaths. Moreover, a recent assessment from The New York Times found one in five of the coalition strikes resulted in civilian deaths––a rate more than 31 times the official count from the Pentagon.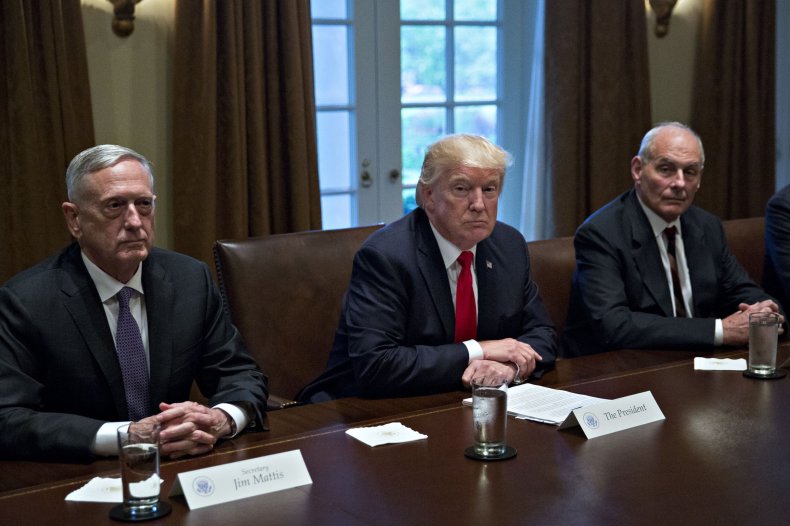 The international coalition carried out 28,198 strikes between August 2014 and October 2017, according to the report, and claimed to have a 0.35 percent casualty rate. But Amnesty International told Newsweek its research on the ground in Iraq and in Syria suggested "far greater numbers."
Read more: Trump Has Dropped Record Number of Bombs on Middle East
The coalition, for example, said less than 20 civilians were killed in the four-month battle in Raqqa––the Islamic State's former de facto capital. But Raed Jarrar, Amnesty's advocacy director for the Middle East and North Africa, told Newsweek his organization estimated almost 1,500 civilians were killed by the coalition during that period. Jarrar said the Pentagon's official numbers do not account for civilians killed by local forces and militias allied with the coalition, adding, "many of whom have committed gross violations of international law including war crimes."
"Rather than downplaying the numbers of civilian casualties, the international coalition should ensure they abide by international humanitarian law principles and conduct a transparent investigation into reports of civilians harmed by them and their local allies," Jarrar said.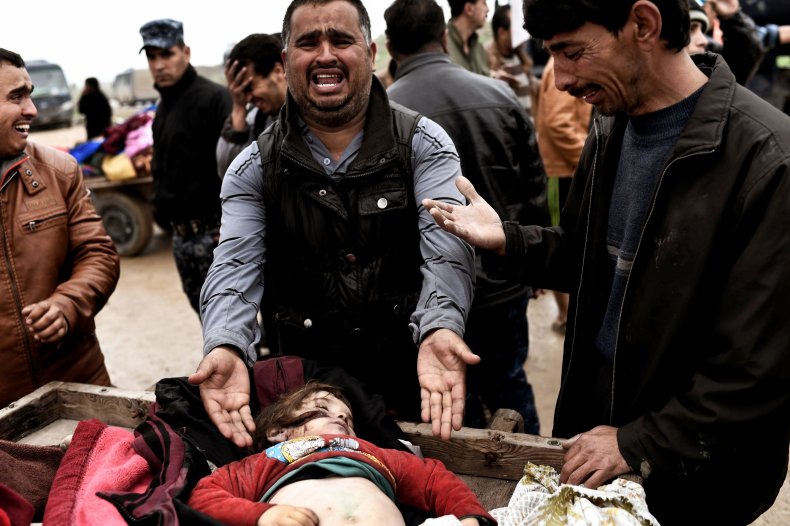 Civilian casualties from U.S.-led airstrikes in the Middle East have increased dramatically since President Donald Trump entered the White House. Under Trump, the U.S. has already killed more civilians while fighting ISIS than were killed under former President Barack Obama, who authorized the operation against the terrorist organization back in 2014.
Read more: Trump has already killed more civilians than Obama in U.S. fight against ISIS
Trump has granted the military far more autonomy when it comes to combating terrorism, rolling back limitations put in place by Obama to limit civilian casualties. Echoing this idea, Defense Secretary James Mattis said in May the U.S. strategy against ISIS is now defined by "annihilation tactics." It is a strategy that seems to be taking a heavy toll on local populations.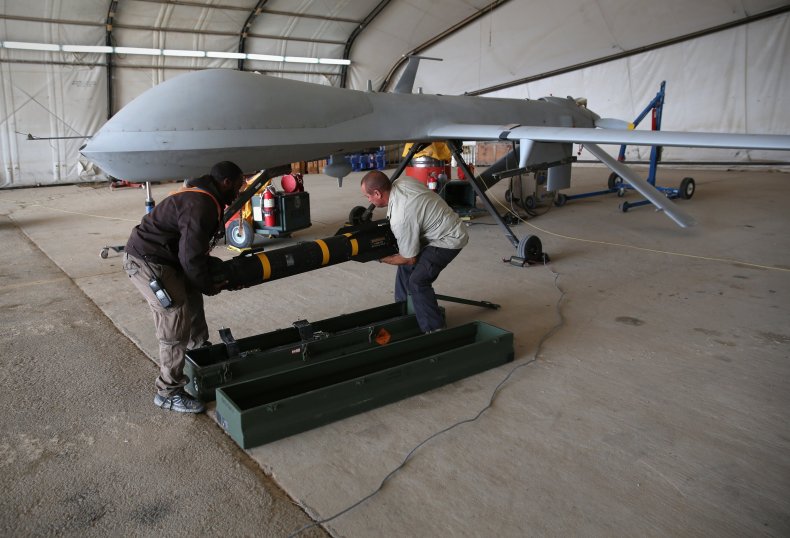 In October of this year, for example, Airwars reported that up to 660 civilians were killed by coalition airstrikes. Comparatively, Airwards found up to 229 were killed in the same period last year, when Obama was still president. What's more, Airwars found as many as 1,894 were killed in March of this year, marking the deadliest month for civilians in 2017. In March 2016, Airwars found the maximum estimated number of civilians killed was 198.
Indeed, as Trump increasingly offers the military more independence in the so-called War on Terror, civilians on the ground are being caught in the crossfire.
After Trump introduced his new strategy for Afghanistan in August, civilian casualties rose by 50 percent from U.S.-led airstrikes in the country, the U.N. reported in October.
Meanwhile, the president is expanding America's military operations in Africa. The U.S. military is already conducting drone strikes in Somalia––where it's been accused of involvement in a raid that killed civilians––and could begin drone strikes in Niger within a matter of days.
Read more: U.S. military to expand drone war to Niger, where four American soldiers were killed