Only 'War' Could Stop China From Controlling South China Sea, U.S. Military Commander Says
Updated | The head of U.S. Fleet Forces Command told lawmakers that China has become powerful enough to enforce its vast territorial claims across the disputed South China Sea and only an armed conflict would be able to stop this.
Navy Admiral Philip S. Davidson, who has been nominated for head of U.S. Pacific Command, submitted the written remarks for his hearing in front of the Senate Armed Services Committee on Tuesday. He said that China's expanding military presence, including secret island bases, in the waters of the Asia Pacific have given its People's Liberation Army (PLA) a step toward total dominance of the region, where countries such as Brunei, Indonesia, Malaysia, the Philippines, Taiwan and Vietnam contest China's expansive, self-proclaimed maritime borders.
"Once occupied, China will be able to extend its influence thousands of miles to the south and project power deep into Oceania. The PLA will be able to use these bases to challenge U.S. presence in the region, and any forces deployed to the islands would easily overwhelm the military forces of any other South China Sea-claimants," Davidson wrote.
"In short, China is now capable of controlling the South China Sea in all scenarios short of war with the United States," he added.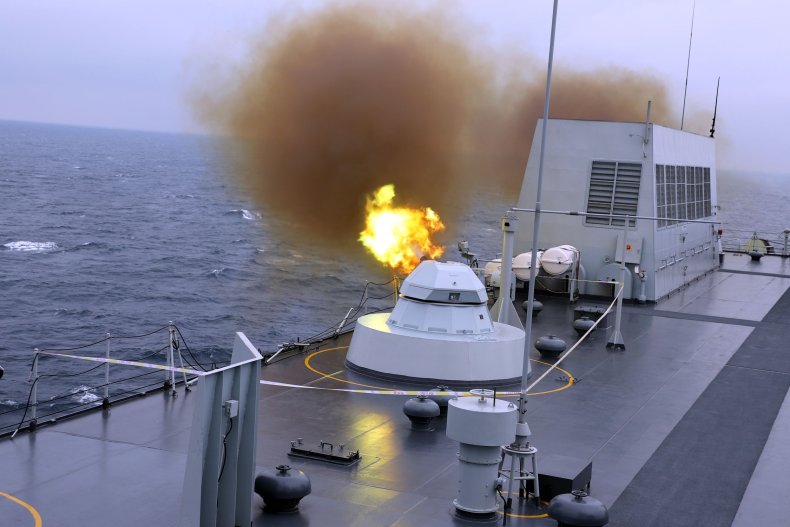 China has particularly intensified its presence in relation to Taiwan, whose government was driven from the mainland after a communist uprising in 1949. China still claims the breakaway island nation as part of its own and has warned against U.S. efforts to normalize relations, which were officially dropped in 1972. Washington continues to sell weapons to Taiwan, and, last month, President Donald Trump signed the Taiwan Travel Act, which allows and encourages official visits between the U.S. and Taiwan. The move caused outrage in Beijing.
Chinese President Xi Jinping has emphasized that he was prepared to unify the two governments by force if necessary and last week attended the country's largest-ever naval parade, which included the Type 001 Liaoning, China's only aircraft carrier. He then ordered live-fire drills held Wednesday in the Taiwan Strait that divides the rivals.
Related: China Launches War Games Near Taiwan, Sends Official to Tell Island You Belong to Us
That same day, China's Taiwan Affairs Office Director Liu Jieyi met with two Taiwanese county magistrates who traveled to Beijing. Liu stressed the importance of the One China policy and the 1992 Consensus to improve cross-strait relations, according to Taiwan News. Meanwhile, Foreign Ministry spokeswoman Hua Chunying said, "There is only one China in the world, and Taiwan is an indispensable part of China's territory."
China's regional military posture has longed irked the U.S. and its allies, including Australia. Canberra claimed Friday that their vessels were challenged by Chinese ships traveling through the South China Sea, but Hua dismissed the reports, calling the interaction "professional" during a regular press conference.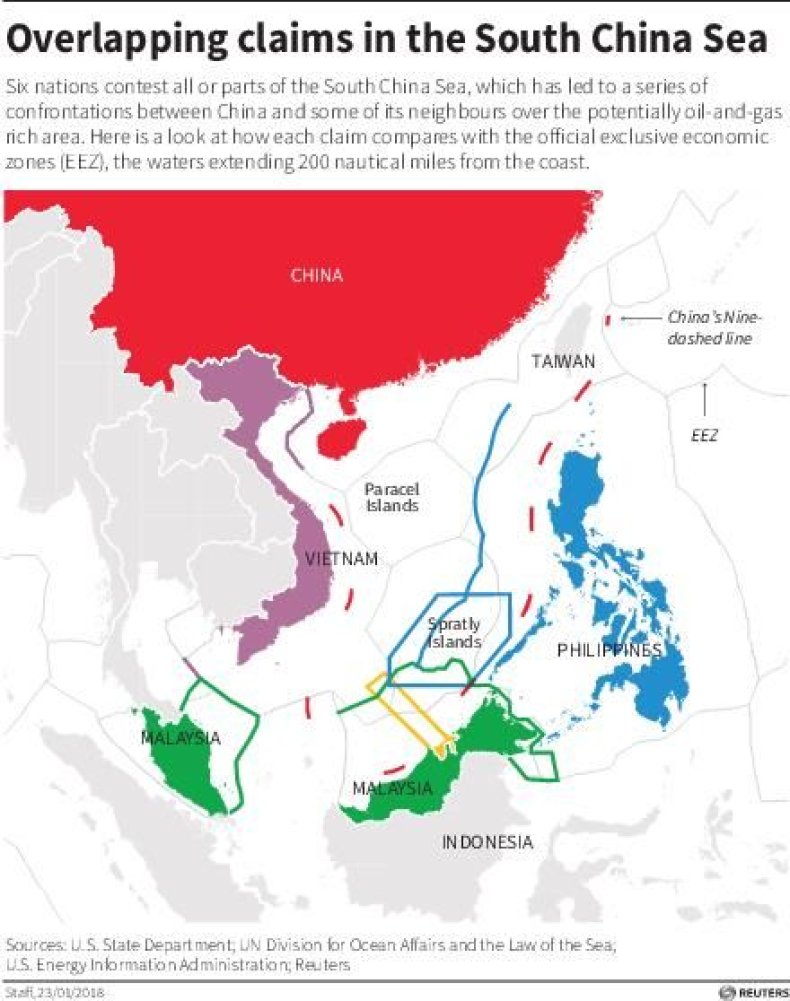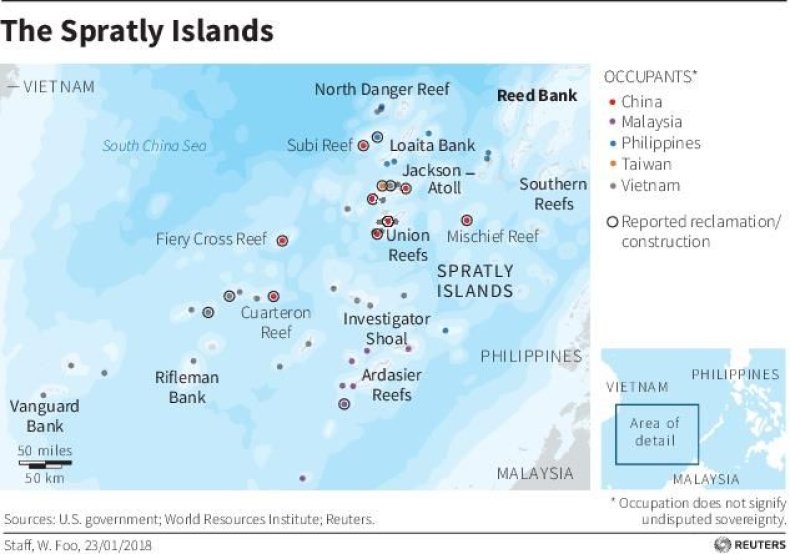 One of China's own allies, however, may also be growing frustrated with Beijing's growing military power. Philippine President Rodrigo Duterte has praised Xi and even joked about making the Philippines a province of China, but his top diplomat warned the government may lodge a complaint against Beijing if photos obtained by The Philippine Daily Inquirer purporting to show military installations being constructed on the nearby Spratly Islands proved to be true.
"Filing a protest is one of the diplomatic actions being considered, pending a confirmation from the defense department," Philippine Foreign Minister Alan Peter Cayetano said, adding that the Philippines has request other Spratly claimants remove any defense developments on the islands, according to Reuters.
"Many claimants are putting embankments, radar, and other defensive mechanisms, the challenge now is how to stop it and roll it back," he added.
The original version of this article erroneously mentioned that Liu traveled to Taiwan. The meeting between two Taiwanese magistrates and Liu took place in Beijing. Newsweek regrets this error.