U.S. Military Commander Warns Enemies Not to Test Forces After USS John McCain Crash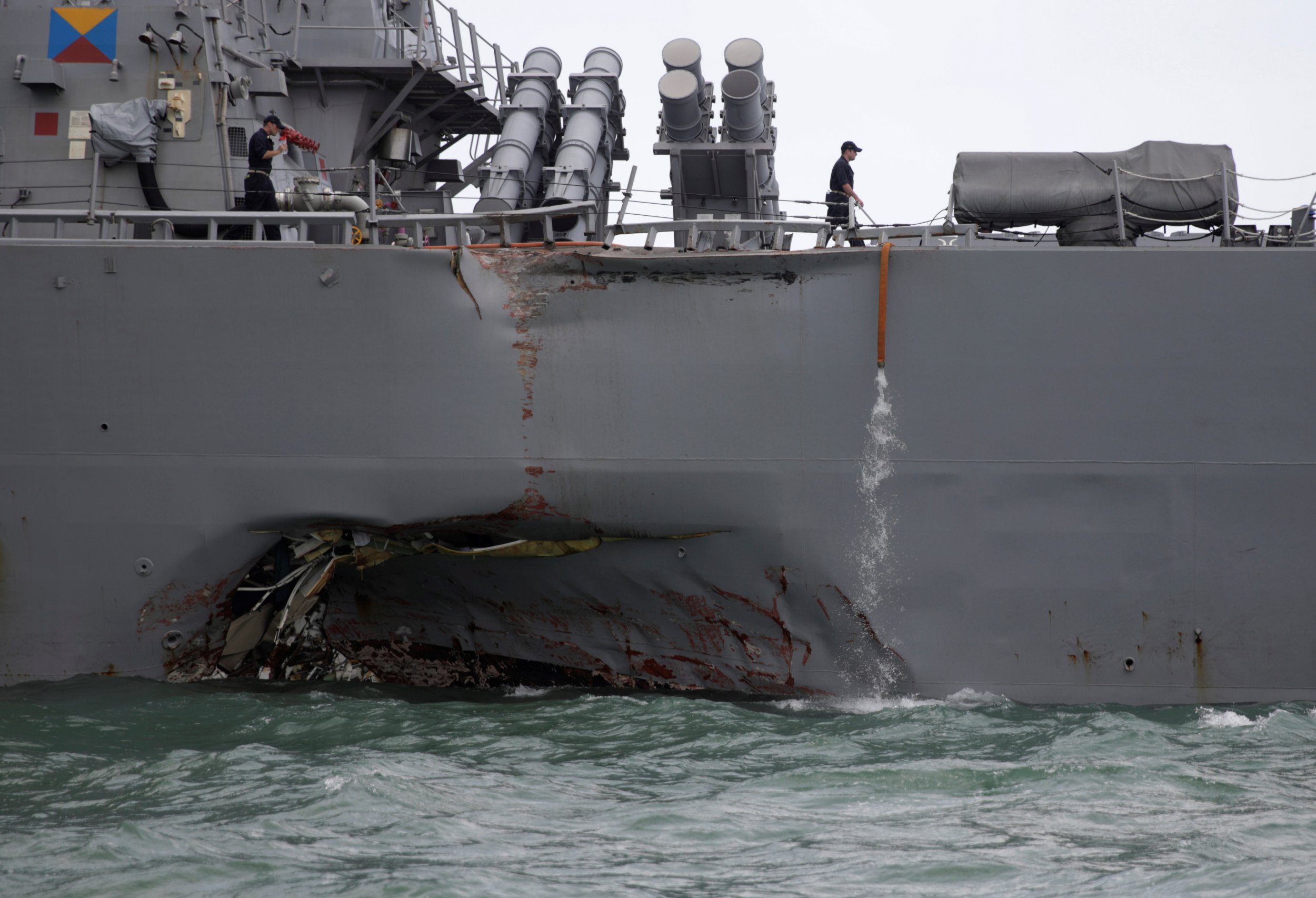 The head of U.S. forces in the Pacific warned adversaries Tuesday not to make any moves against his forces after this year's fourth serious naval accident in Asia raised concerns about the military's preparedness in the region.
Speaking a day after Arleigh Burke-class destroyer USS John S. McCain collided with a Liberian oil tanker, injuring five U.S. sailors and resulting in the disappearance of 10 more, U.S. Pacific Command chief Navy Admiral Harry Harris assured reporters that the military was well-equipped to tackle foreign threats. The strategic region has been host to tensions between the U.S. and nuclear-armed North Korea, as well as China, which has increasingly bolstered its own military presence to back disputed maritime claims.
Related: China calls U.S. Navy 'arrogant' after USS John McCain collision accident
"Perception is in the eyes of the beholder, and I will hope that no one will test the U.S. on the perception that we've had a problem with USS John McCain and three other assets -- that would be a very foolhardy thing to do," Harris said, according to CNN.
"The U.S. Navy is large, we have a lot of capacity, and we will bring that capacity forward if we need to," he added.
Monday's crash, which occurred off the coast of Singapore and appears to be deadly, follows three other incidents this year alone that have shaken confidence in the U.S.'s extensive military foothold in the region. In June, another Arleigh Burke-class destroyer, USS Fitzgerald, crashed into a Philippine container ship, killing seven U.S. sailors, and a month earlier, Ticonderoga-class guided missile cruiser USS Lake Champlain struck a South Korean fishing boat, an incident that caused damage, but no injury. USS Antietam, also a Ticonderoga-class guided missile cruiser, ran aground in Tokyo Bay in February, seriously damaging the ship's propeller and spilling oil into Japanese waters.
Some of these incidents have already resulted in disciplinary actions against officials. After the USS John S. McCain crash, Navy commander Admiral John Richardson called for an "operational pause" and "a deeper look into how we train and certify forces operating in and around Japan," according to ABC News.
Criticism has also come from abroad. The Global Times, the nationalist newspaper of China's ruling Communist Party, criticized the U.S. Navy Tuesday for behaving "arrogantly in the Asia-Pacific region" by not respecting the paths of large merchant ships and patrolling "too frequently in the Asia-Pacific," home to some of the world's busiest commercial waterway. The U.S. accuses China of aggressively pursuing vast territorial claims in neighboring waters by building militarized, artificial islands in the South China Sea and fueling further tensions with its rival government in Taiwan in the East China Sea.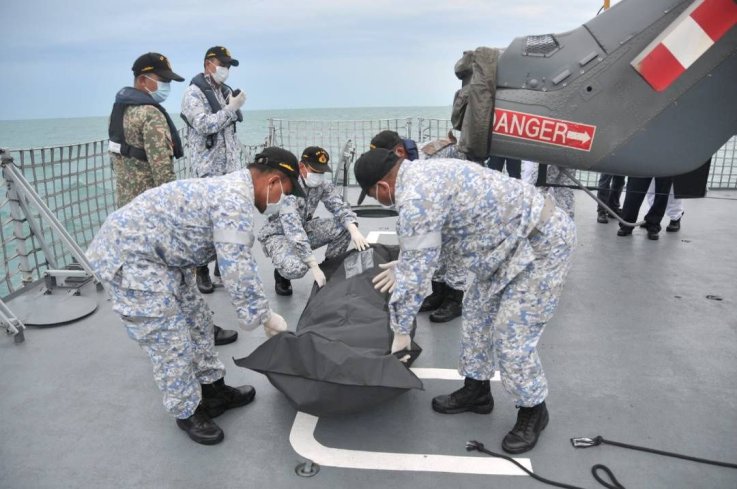 Heated rhetorical exchanges between the U.S. and North Korea have also put the region in the spotlight. President Donald Trump's hardline stance against North Korea and its possession of nuclear and ballistic weapons has not stopped the reclusive, communist state from successfully testing its first intercontinental ballistic missile (ICBM), but has produced a heightened U.S. military mobilization. North Korea, which argues its weapons of mass destruction are necessary to deter a U.S. invasion, has condemned joint drills being held between its rival, South Korea, and the U.S.
"The situation is falling into a deeper quagmire. Only absolute force can contain the reckless military maneuvers of the Yankees." North Korea's state-run newspaper wrote Rodong Sinmun in a commentary carried by the official Korean Central News Agency.
"To thoroughly neutralize and wipe out all troops and means to be involved in invasion through preemptive actions is the consistent operation mode of the revolutionary forces of the DPRK," it added, referring to an acronym for the country's official title: the Democratic People's Republic of Korea.
U.S. Military Commander Warns Enemies Not to Test Forces After USS John McCain Crash | World