U.S. Military Creates New 'Anomaly Resolution Office' to Investigate UFOs
The U.S. military has established a new office to expand investigations into mysterious air activity commonly known as unidentified flying objects (UFOs) and officially called unidentified aerial phenomena (UAPs) by the Pentagon.
The new office, known as the All-domain Anomaly Resolution Office (AARO), was announced Tuesday in a message from the Pentagon days after Deputy Secretary of Defense Kathleen Hicks amended a previous directive in November to establish the Airborne Object Identification and Management Synchronization Group (AOIMSG).
Reached for comment by Newsweek, Pentagon spokesperson Sue Gough said that the AARO is both a "renaming" of the AOIMSG "as well as a mission expansion" in line with the National Defense Authorization Act for this fiscal year.
"The original name (AOIMSG) and mission did not include the expanded scope of the organization outlined in Section 1683 of fiscal 2022 NDAA," Gough said. "We feel that the new name, AARO, better reflects the expanded scope and mission of the office – which includes anomalous, unidentified space, airborne, submerged and transmedium objects."
"As we've said before, we take reports of incursions into special use spaces – by any object, identified or unidentified – very seriously, and investigate each one," she added. "Safety of our personnel and security of our operations are of paramount concern. We have always been concerned that incursions by unidentified aerial or anomalous phenomena could potentially pose a threat to U.S. national security."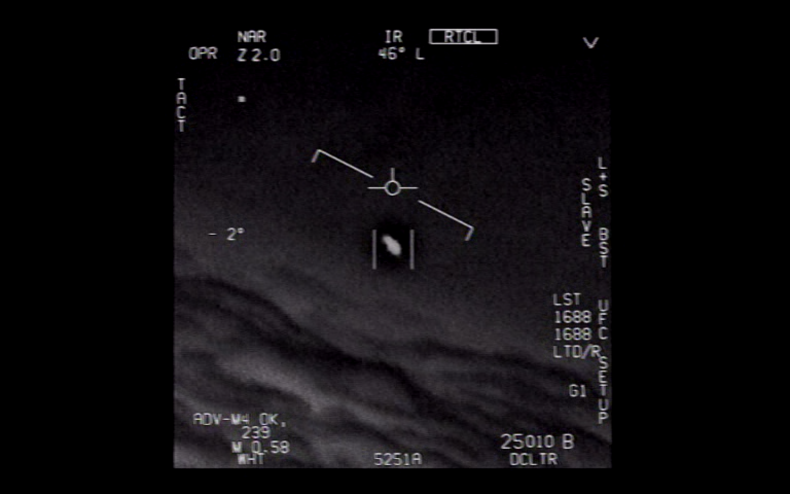 Wednesday's message from the Pentagon also made specific mention of concerns related to sensitive sites related to government, military or other uses.
"The mission of the AARO will be to synchronize efforts across the Department of Defense, and with other U.S. federal departments and agencies, to detect, identify and attribute objects of interest in, on or near military installations, operating areas, training areas, special use airspace and other areas of interest, and, as necessary, to mitigate any associated threats to safety of operations and national security," the statement said.
"This includes anomalous, unidentified space, airborne, submerged and transmedium objects," it added.
The "primary lines of effort" to be pursued by the AARO fall into six categories: "Surveillance, Collection and Reporting," "System Capabilities and Design," "Intelligence Operations and Analysis," "Mitigation and Defeat," "Governance" and "Science and Technology."
In an attached memo dated July 20, Under Secretary of Defense for Intelligence and Security Ronald S. Moultrie informed Pentagon leadership of the change and why it was necessary.
"It is vital to our national security and the safety of our military personnel that we maintain awareness of anomalous objects in all domains," Moultrie said. "We must also keep pace with the development and employment of novel technology by our adversaries."
"In doing so, we are committed to providing maximum transparency while safeguarding classified information and controlled unclassified information," he added. "The establishment of the AARO is a significant step forward in developing the capabilities and processes that are necessary to achieve these goals."
Hicks' memo, dated July 15, was also attached. It described the new AARO as "the authoritative office of the Unidentified Aerial Phenomena (UAP) and UAP-related activities for the DoD" as well as "the DoD focal point for all UAP and UAP-related activities."
The Airborne Object Identification Management Executive Council (AOIMEXEC) that oversaw the former AOIMSG would also be renamed the AARO Executive Council (AAROEXEC) and now be tasked with overseeing the new office.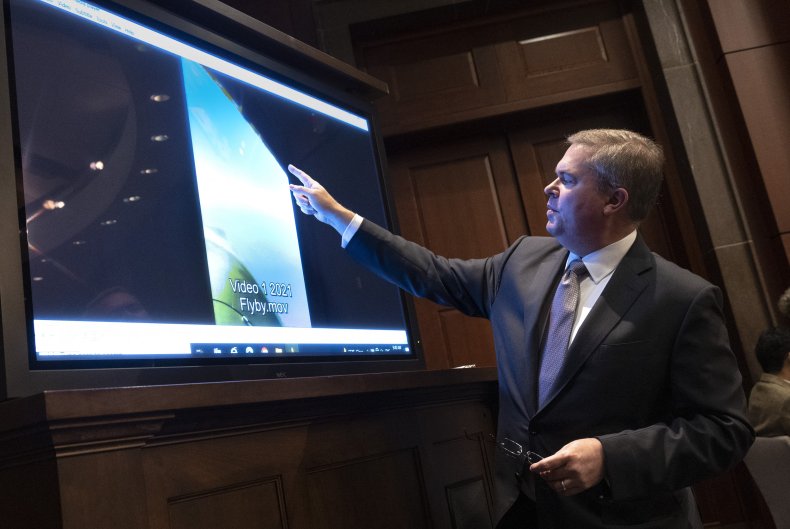 The move came just over a month after NASA announced it was commissioning a team to conduct a nine-month independent study on UAPs. The team would engage in "observations of events in the sky that cannot be identified as aircraft or known natural phenomena – from a scientific perspective."
NASA noted in its own announcement that the project was not a part of existing Pentagon efforts to track UAP activity, though the U.S. space agency was coordinating its efforts across the government. The announcement also mentioned NASA's "active astrobiology program that focuses on the origins, evolution, and distribution of life beyond Earth" and efforts to "search for life" through satellites and telescopes, although these were "unrelated to this new study."
The study of UAPs, once widely dismissed to the public by the U.S. government, has taken a serious turn in more recent years as the Pentagon and intelligence agencies now encourage personnel to report such activity.
In May, the House Intelligence Committee held its first open hearing on UFO-related activity in decades, with top Pentagon officials saying their database of reports received by service members had reached 400.
A report published in June of last year by the Office of the Director of National Intelligence set out to study UAPs along five potential categories: airborne clutter, natural atmosphere phenomena, U.S. government or industry developmental programs, foreign adversary systems and a "catchall 'other' bin."
With the exception of one instance attributed to the airborne clutter category, specifically a deflating balloon, the report admitted that researchers
"currently lack sufficient information in our dataset to attribute incidents to specific explanations."
This article has been updated to include comments from a spokesperson for the U.S. Department of Defense.