Military Games: Russia and U.S. Are Holding More War Drills In Europe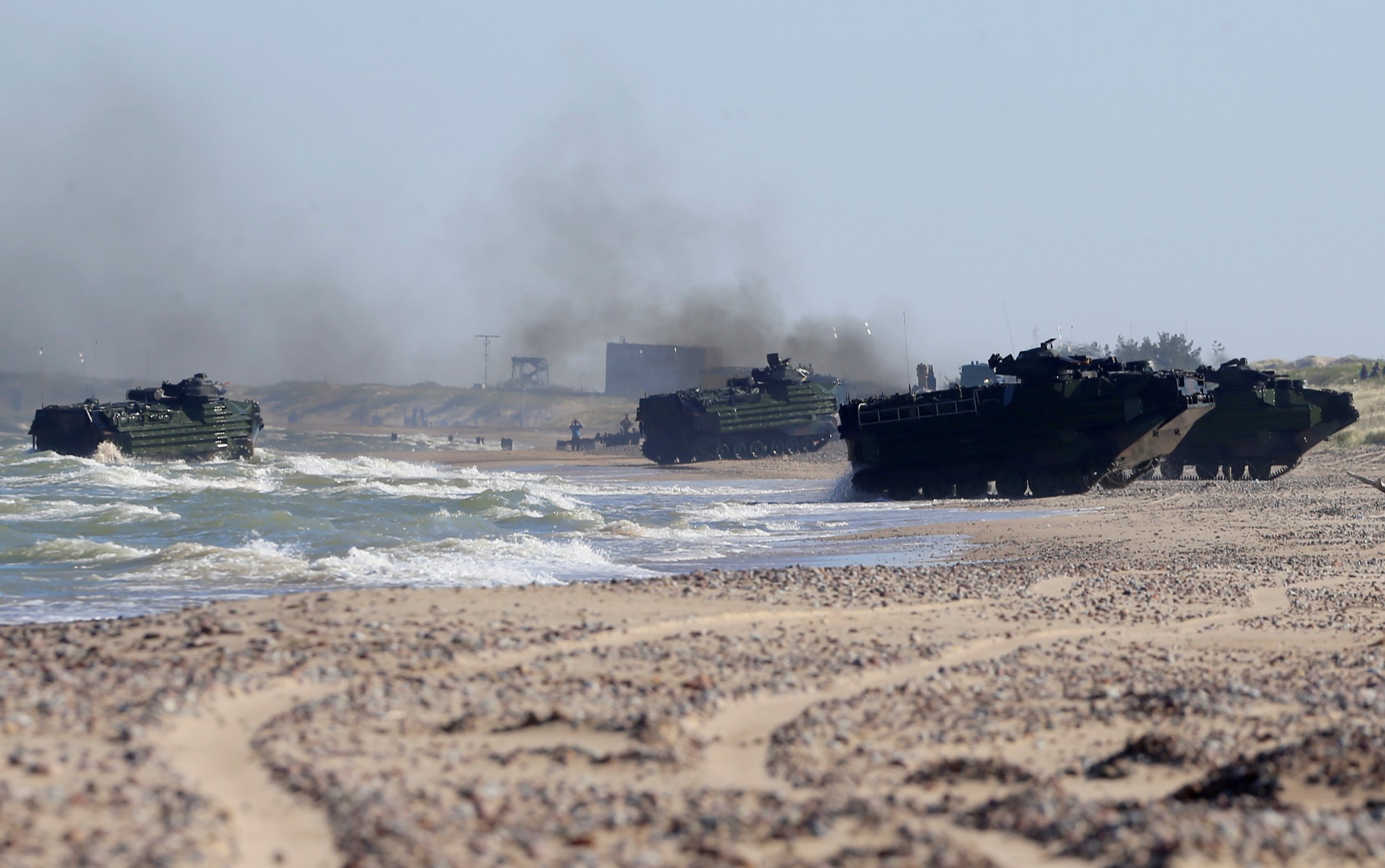 The U.S. was set Friday to finish a massive, multinational maritime drill in the Baltic region, which has witnessed dueling interests between Western military alliance NATO and Russia.
This year's installment of the annual exercise, known as Baltic Operations (BALTOPS), has gathered 55 aircraft, 50 ships and submarines and about 4,000 personnel from 14 nations, mostly members of NATO, to rehearse military maneuvers in the strategic European region. This year's large-scale drill deeply involves NATO's Forward Presence, the codename given last year to U.S.-led NATO's military buildup against what it perceives to be Russian military and political aggression in Europe. Vice Admiral Christopher Grady, Sixth Fleet commander and head of NATO's naval striking and support forces, said Thursday the exercise not only tested the combat readiness of the partnered forces, but also exhibited U.S. military presence to Washington's allies on Russia's borders.
Related: U.S. Military Sends Planes Near Russia for Large Defense Drills in Europe
"It allows us to demonstrate our resolve and commitment to each other and to defend the sovereignty of the (Baltic) nations," Grady told Stars and Stripes. "When we come together, we learn from each other," he added.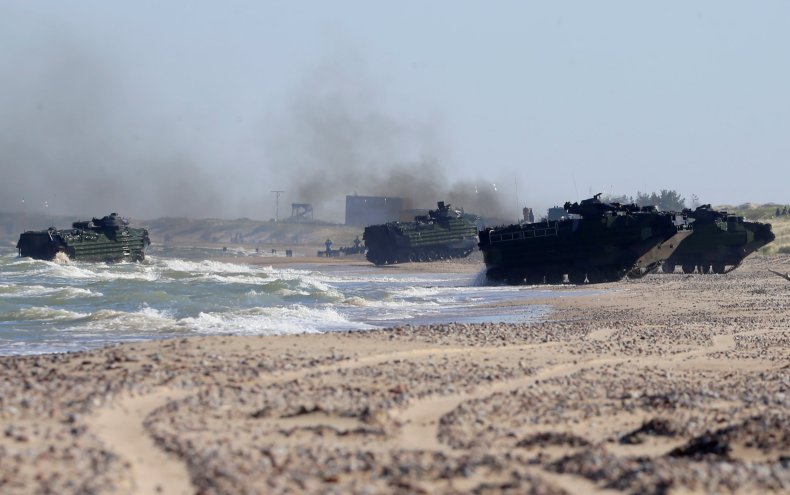 The three Baltic nations—Estonia, Latvia and Lithuania—have all expressed major security concerns toward neighboring Russia's foreign affairs in the past few years. In 2014, Russia annexed the neighboring Crimean peninsula from Ukraine amid a political uprisal that Moscow argued could threaten the ethnic Russian community. NATO viewed the move as illegal and began to significantly expand its defense infrastructure in the region. In 2016, the U.S. and NATO announced that the three Baltic countries, along with Poland, would host battle groups to which the coalition has devoted extensive military resources.
The moves have been deeply criticized by Moscow, which has sought to shore up its own defenses in the Baltic and Eastern Europe. In addition to moving nuclear-capable missiles to Kaliningrad, a heavily militarized exclave of Russian territory bordering Poland and Lithuania, Moscow was set to host its own war games in the fall that simulate a NATO invasion from the Baltic region and has rattled neighboring nations with projections of its size. The exercise is called Zapad, or "West," and could see as many as 100,000 troops from Russia and its ally, Belarus, mobilize toward NATO's northeastern flank.
During a meeting with Lithuanian President Dalia Grybauskaite last month, Defense Secretary James Mattis called the drill, which has been held every four years since the early 80's, "destabilizing" and U.S. officials suggested they could seek to a Patriot missile defense system to the region. Earlier this month, Lithuanian Defense Minister Raimundas Karoblis also expressed his country's concern with the first Zapad to take place since Russia annexed Crimea and began supporting a rebel movement in eastern Ukraine.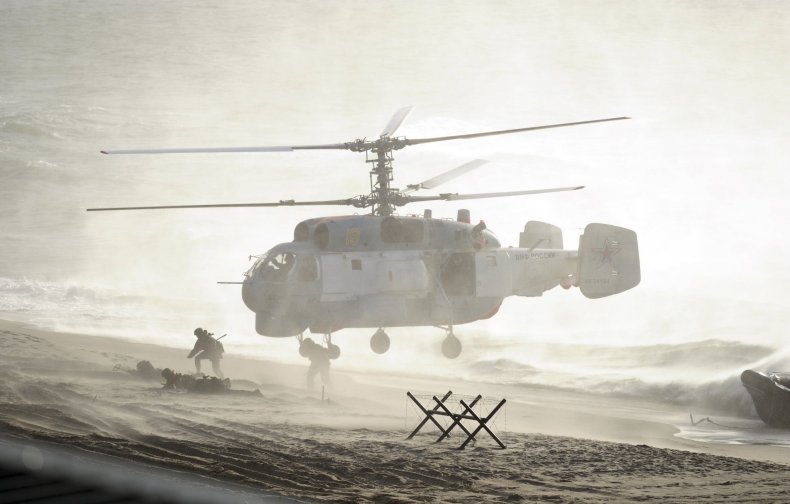 "We are treating these as exercises as such, nothing more, but of course, on the local level, some risks are here," Karoblis said during a visit to Washington, according to Defense One. "We need to also be prepared for surprises … they could, say, go to a different direction than planned, and there also may be some tests of how the border protection is working, etc."
Both the U.S. and Russia, the world's foremost military and nuclear powers, have accused one another of instigating an arms race in the region. The U.S. and Western European allies such as France and Germany have accused Russia of interfering in their respective elections, while Moscow has criticized the U.S. for expanding its military presence around the world, especially around Russia's borders in both Europe and Asia.
In addition to BALTOPS, in which Russia has previously participated before it lost its invitation in 2015, the U.S. has more Baltic drills planned through the end of June as part of its Saber Strike exercise. The training operation includes 19 other nations drilling in various locations throughout the four NATO battle groups of Estonia, Latvia, Lithuania and Poland.