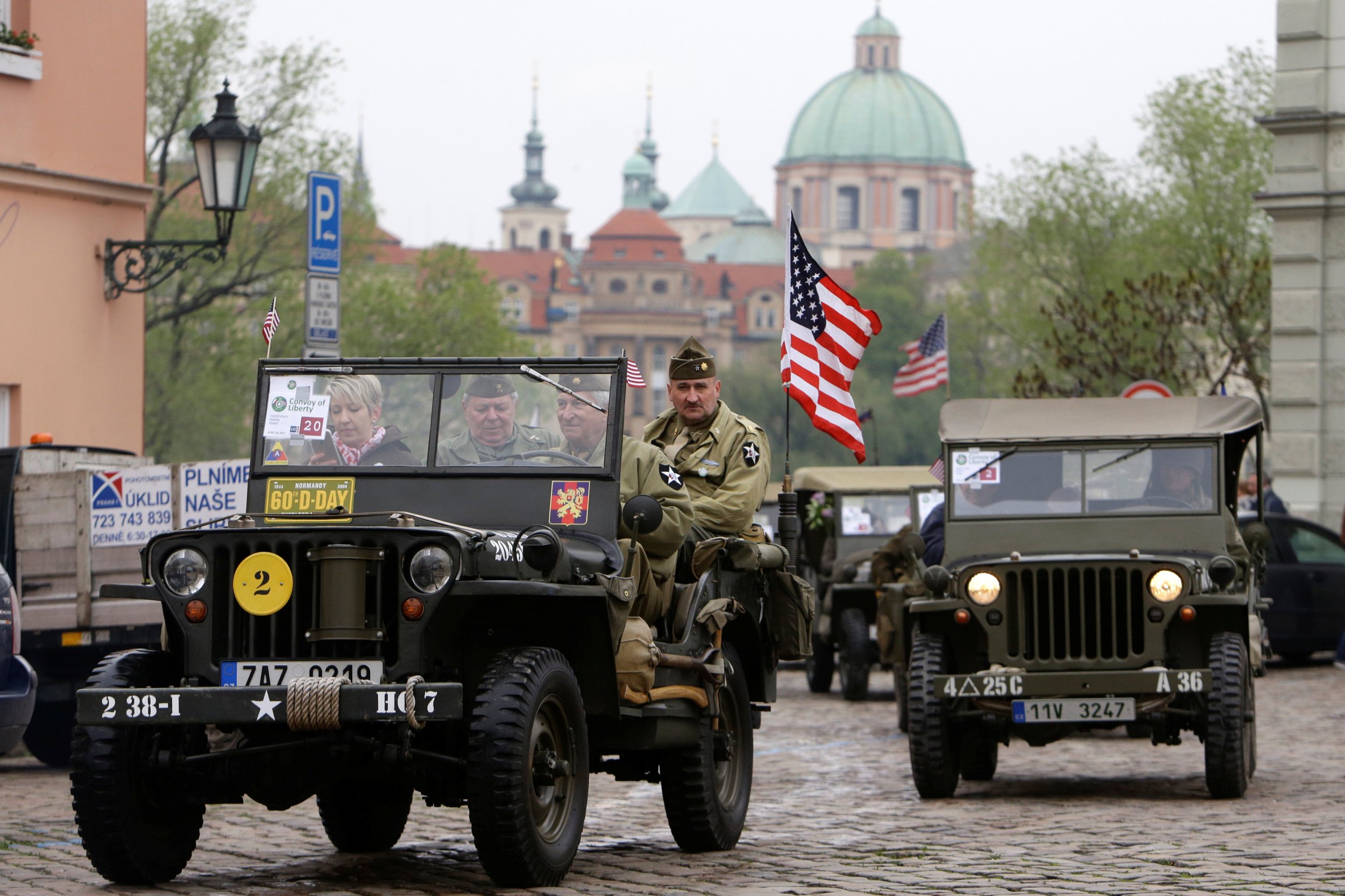 The majority of Americans support U.S. troops backing the Baltics if Russia ever attacked them, with a new survey finding more than half now see Russia as a power that needs containing as opposed to a potential partner.
Anxiety about a possible Russian offensive had been high among the three former Soviet states—Lithuania, Latvia and Estonia—since Russian troops annexed Crimea from Ukraine in 2014. Fear of war among all three is now higher than fear of extremism, and multinational defense measures are popular initiatives in the Baltics.
Related: Japan and Russia can't end a war of 70 years, over four small islands
Russia's military capabilities near the Baltics are much more numerous and at a geographical advantage when compared to U.S. forces in Europe. Should Moscow attack any of the three Baltics states, 52 percent of U.S. citizens would back sending troops to defend the NATO allies. Russia has denied it would attack a NATO ally, but trust in Russia's statements is low among Western states since the events in Ukraine.
The survey of 2,020 people carried out last month by GfK Custom Research and the Chicago Council on Global Affairs found support for a boots on the ground response to war in the Baltics increased by 8 percent compared with three years ago.
The survey also found broad support for sanctions on Russia, with 41 percent in favor of keeping sanctions imposed mostly over events in Ukraine and 38 percent in favor of making sanctions harsher. Meanwhile, Russia's interference in the U.S. 2016 election, which the intelligence community is certain happened even while Russia vehemently denies it, seems to have colored Americans' views, as 44 percent see Russian influence in elections as a critical threat.
Crucially, while last year a reasonable majority of Americans (58 percent) felt the U.S. should "undertake friendly cooperation and engagement with Russia," this is no longer the case. That number has now shrunk to 43 percent, as 53 percent would rather see the U.S. "actively work to limit Russia's power."
U.S. President Donald Trump's campaign view that the NATO alliance was "obsolete" worried the Baltics, whose citizens see multinational support as a key deterrent to Russian ambitions in the region. Trump has since become convinced that NATO is "no longer obsolete," and his cabinet members, including Vice President Mike Pence—who met all three Baltic leaders on a visit to Estonia earlier this month—have reiterated U.S. support for the countries.