U.S. Military Flies Bombers Near North Korea to 'Threaten And Blackmail' Regime, Pyongyang Claims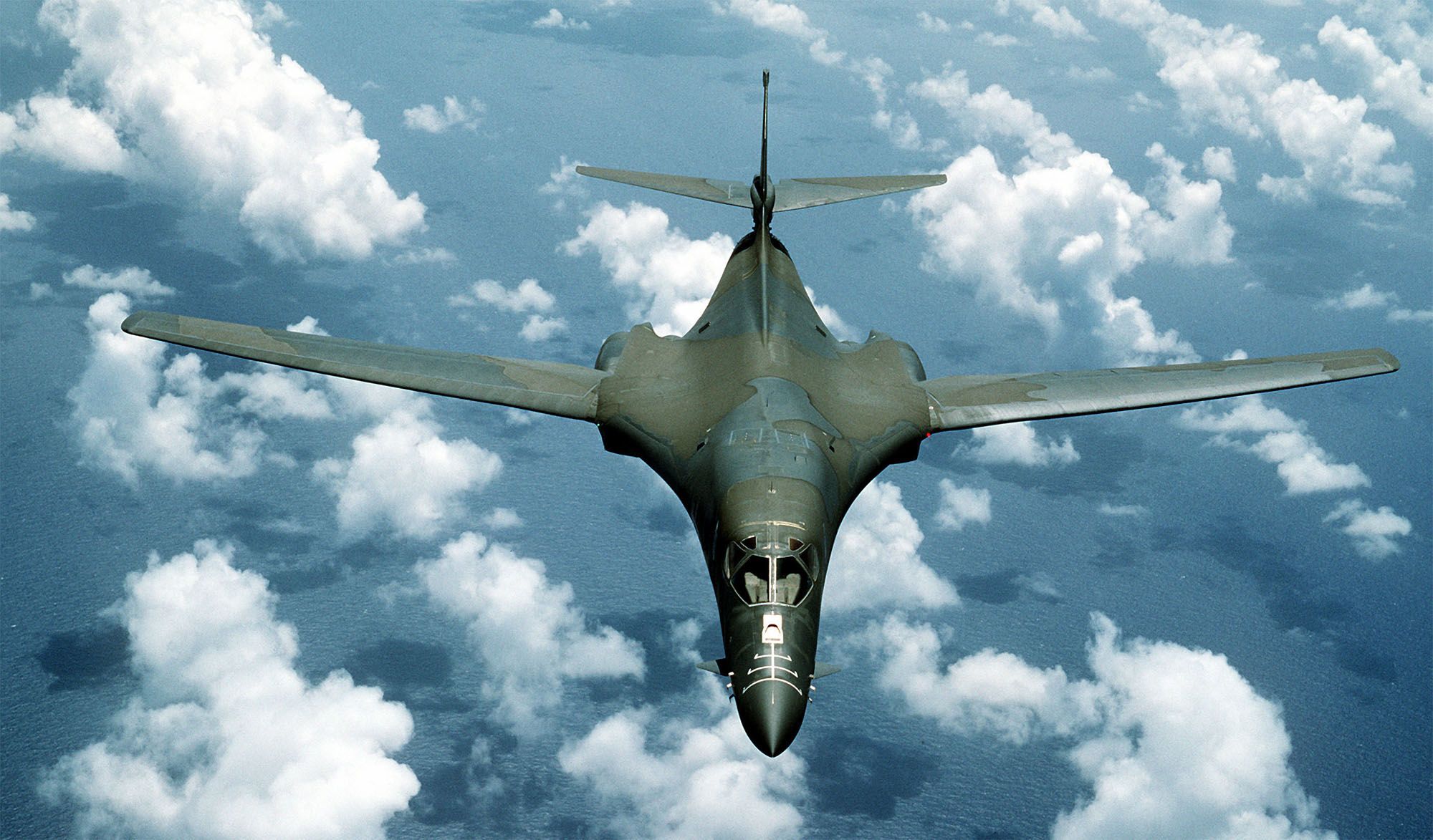 North Korea's state-run news claimed the U.S. military flew bombers near the Korean peninsula on Thursday to "threaten and blackmail" the regime, the Seoul-based Yonhap News Agency reports.
The U.S. military confirmed to Newsweek that such a mission occurred, but did not directly respond to North Korea's characterization of it.
Two U.S. Air Force B-1B bombers were dispatched from Andersen Air Base on Guam and "conducted a sequenced bilateral mission in the vicinity off the Korean peninsula" alongside Japan Air Self-Defense Force (JASDF) fighters and Republic of Korea Air Force (ROKAF) fighters, U.S. Air Force spokeswoman Capt. Victoria Hight told Newsweek.
After taking off from Andersen Air Base, the bombers "transited south of Korea and west of Japan" to integrate with the Japanese fighters.
"The Lancers then transited overland to Korea to integrate with Republic of Korea fighters in the Yellow Sea. Upon completion of bilateral integration, the aircraft return to their respective home stations," Hight said.
The mission was "planned in advance" and "was not in response to any current event," Hight added.
The U.S. routinely flies bombers near Korea in "show of force" missions against the North Korean regime. In September, U.S. bombers escorted by fighter jets flew along the North Korean coast, going further north of the demilitarized zone separating North and South Korea than any U.S. military plane has flown this century. In October, two U.S. B-1B bombers conducted air-to-ground missile drills off South Korean waters.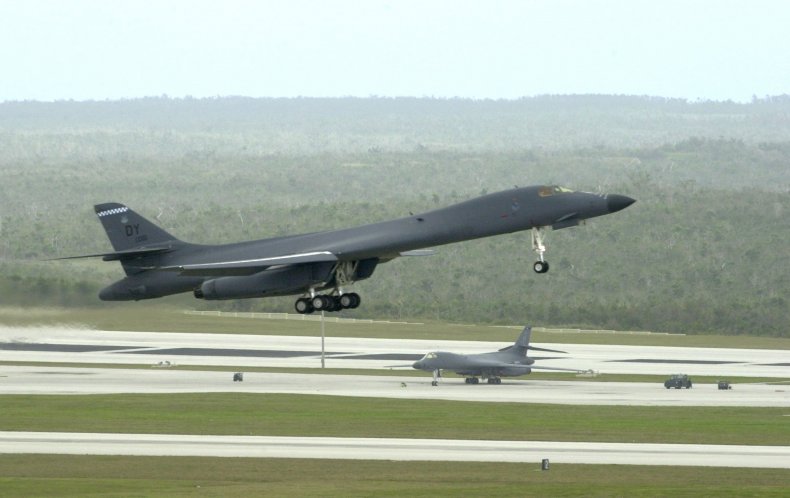 Decades-old tensions between North Korea and the U.S. have skyrocketed this year as Pyongyang has ramped up its long-range missile tests in pursuit of a nuclear weapon capable of reaching the mainland U.S. Meanwhile, President Donald Trump and North Korean leader Kim Jong Un have engaged in a war of words, frequently trading insults and threats of mass destruction.
Over the summer, Trump said North Korea would witness "fire and fury like the world has never seen" if it didn't stop threatening the U.S. In September, during his first address in front of the United Nations, Trump threatened to "totally destroy" North Korea if it forced the U.S. to defend itself and its allies. This was not long after North Korea conducted its sixth nuclear test. The rouge nation has since then threatened to conduct a seventh test over the Pacific Ocean, which would be a provocative and risky move.
Trump's bombastic rhetoric on North Korea has prompted criticism from those who feel he sounds too similar to North Korean leaders and has only exacerbated the situation. But National Security Adviser H.R. McMaster on Thursday defended the president's comments about Kim and his regime.
"I don't think the president really modulates his language. Have you noticed him do that? I mean, he's been very clear about it," McMaster said at a White House press briefing. "I've been aware of the discussions about, 'Hey, is this inflammatory?' And what's inflammatory is the North Korean regime and what they're doing to threaten the world."
Trump is set to take his first trip to Asia as president this month, where he'll meet with leaders in the region to discuss an array of issues. The White House has said North Korea will be at the top of Trump's agenda during the trip.