U.S. Military Intelligence Estimates Russian Troop Deaths Reach 4,000
United States intelligence officials are estimating that up to 4,000 Russian soldiers have been killed during the invasion of Ukraine so far, with one high-ranking general saying that the Russians "had a bad plan."
Lieutenant General Scott Berrier, the director of the Defense Intelligence Agency, spoke to the House Intelligence Committee on Tuesday, where he addressed the mounting casualties that have reportedly been faced by the Russian forces.
The losses on both the Russian and Ukrainian sides have been difficult to quantify as the invasion of Ukraine continues. Berrier, however, was able to provide statistics on some of the information that had been gathered by U.S. intelligence groups.
"Are you able to say in open session how many Russian troops have been killed?" Representative Adam Schiff (D-Calif.), the chair of the committee, asked Berrier.
"With low confidence, somewhere between [2,000] and 4,000," Berrier said. "That number comes from some intelligence sources but also open source, and how we pull that together."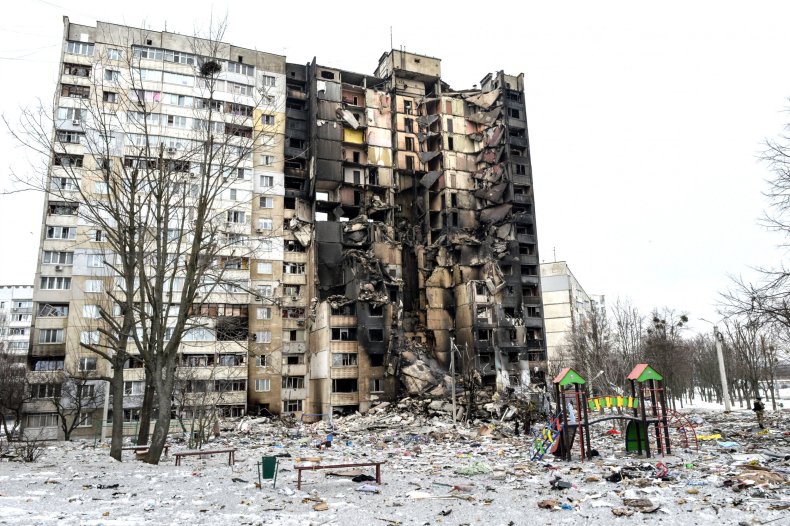 While the Russian military continues its weeks-long assault on Ukraine, many experts have said that the resistance from the Ukrainian counterforces was likely greater than Russian President Vladimir Putin anticipated. Berrier said that the Russian forces were, in all likelihood, unprepared for what they had faced in Ukraine.
"Public reports suggest that [the Russians] have run out of fuel, are we learning that the Russian military is far less competent than we imagined?" Schiff asked Berrier. "How do you assess their performance thus far?"
"The Russian army reformed into this thing we call the 'new look' army," Berrier said. "They task organize themselves into smaller battalion tactical groups, and fundamentally, that is not a bad construct."
"I think they had a bad plan," Berrier said of the Russians. "And I think their logistic support is not what it needs to be to develop the situation that they wanted to do."
Berrier added that he would go into "much more detail" on the tactics of the Russian army in a following "closed doors" session of the committee. This session was unavailable to reporters and not on the record.
Berrier was joined in the meeting by William Burns, the director of the Central Intelligence Agency (CIA). Burns, like Berrier, had a similar assessment of the Russian invasion.
"In terms of casualties...they've been far in excess—Russian military casualties, killed and wounded—far in excess of what [Putin] anticipated," Burns said. "Because his military planning and assumptions was premised on a quick, decisive victory, and that has not proven to be the case."
Director of National Intelligence Avril Haines said in the same meeting that the death toll on both the Ukrainian and Russian sides was "considerable, and only increasing."
"The Russian and Ukrainian militaries have probably suffered thousands of casualties along with numerous civilian deaths," Haines said.
The number of civilian deaths has been climbing steadily as the Russians continue their invasion of Ukraine. While exact totals will likely never be known, statistics Monday from the United Nations (UN) said that at least 406 civilians had died during the fighting, in addition to over 800 recorded injuries.
Newsweek has reached out to the U.S. Department of Defense (DOD) for comment.