U.S. Military Investigates Marines Over Drunk, Racist Snapchat Videos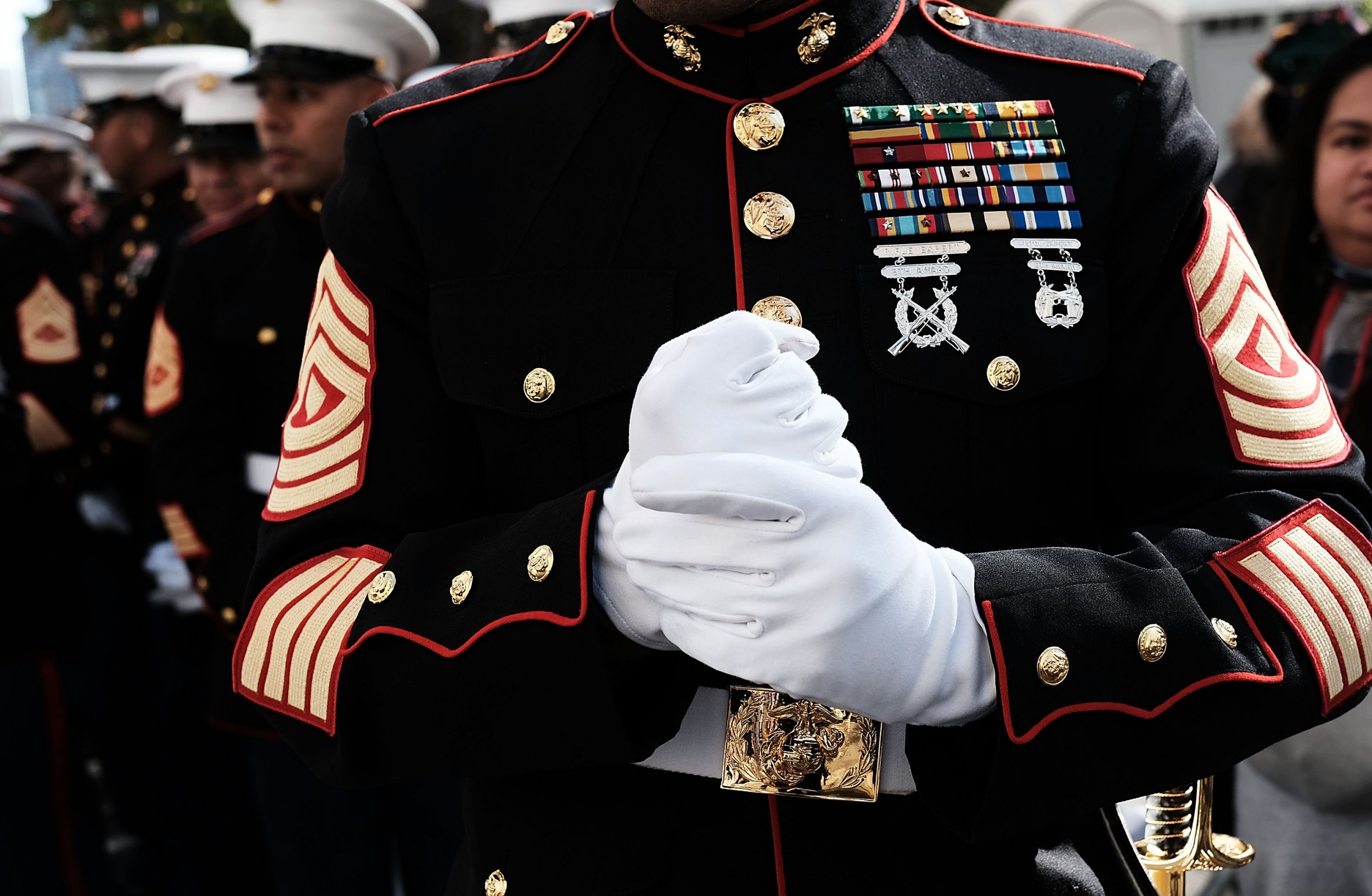 The U.S. Marine Corps said Tuesday it is investigating Snapchat videos in which Marines are heard making racial slurs while consuming alcohol, military officials confirmed.
In the videos, posted online by an activist and teacher in New Jersey, the Marines can be heard yelling "fuck n*****s!"
"Marines drinking and randomly yelling 'fuck n*****s' on Snapchat. Is this commonplace @USMC?" the teacher tweeted.
"We can confirm some of the individuals portrayed in the videos are U.S. Marines," III Marine Expeditionary Force said in a statement obtained by Marine Corps Times. "The actions depicted in the videos are not in keeping with the high standard of conduct to which we hold all our Marines. We will thoroughly investigate the matter and take appropriate action based on the results of the investigation."
It's not clear how many of those featured in the videos, which can be watched below, are Marines.
Concerns surrounding racism in the U.S. military are nothing new. After the deadly incident in Charlottesville amid an event organized by white nationalists in August, this conversation was once again at the center of public discourse.
James A. Fields, the man responsible for the death of Heather Heyer in Charlottesville, had spent a brief time in the U.S. Army. The leader of the neo-Nazi group Vanguard America, Dillon Ulysses Hopper, who served in the Marine Corps for 10 years, was also present in Charlottesville at the time. These individuals were hardly the only veterans linked to the events there. After the disturbing incidents, military leaders were swift to condemn racism.
"Our core values of Honor, Courage, and Commitment frame the way Marines live and act. Bigotry and racial extremism run contrary to these core values." General Robert B. Neller, the top officer in the Marine Corps, said in a statement at the time.
White supremacist, neo-Nazis and skinhead groups actively encourage their sympathizers to join the military to gain skills that would help them enforce and spread their ideologies. For these reasons, the U.S. military screens people for tattoos that might reveal links to such groups.
Correspondingly, in 2009, a Homeland Security report cited "disgruntled military veterans" as a group to monitor in terms of individuals who might be lured into joining right-wing extremist or white nationalist groups. This generated outrage from some veteran groups and the department apologized—without retracting the report.