U.S. Military in Iraq Wears New Black Uniforms to Fight ISIS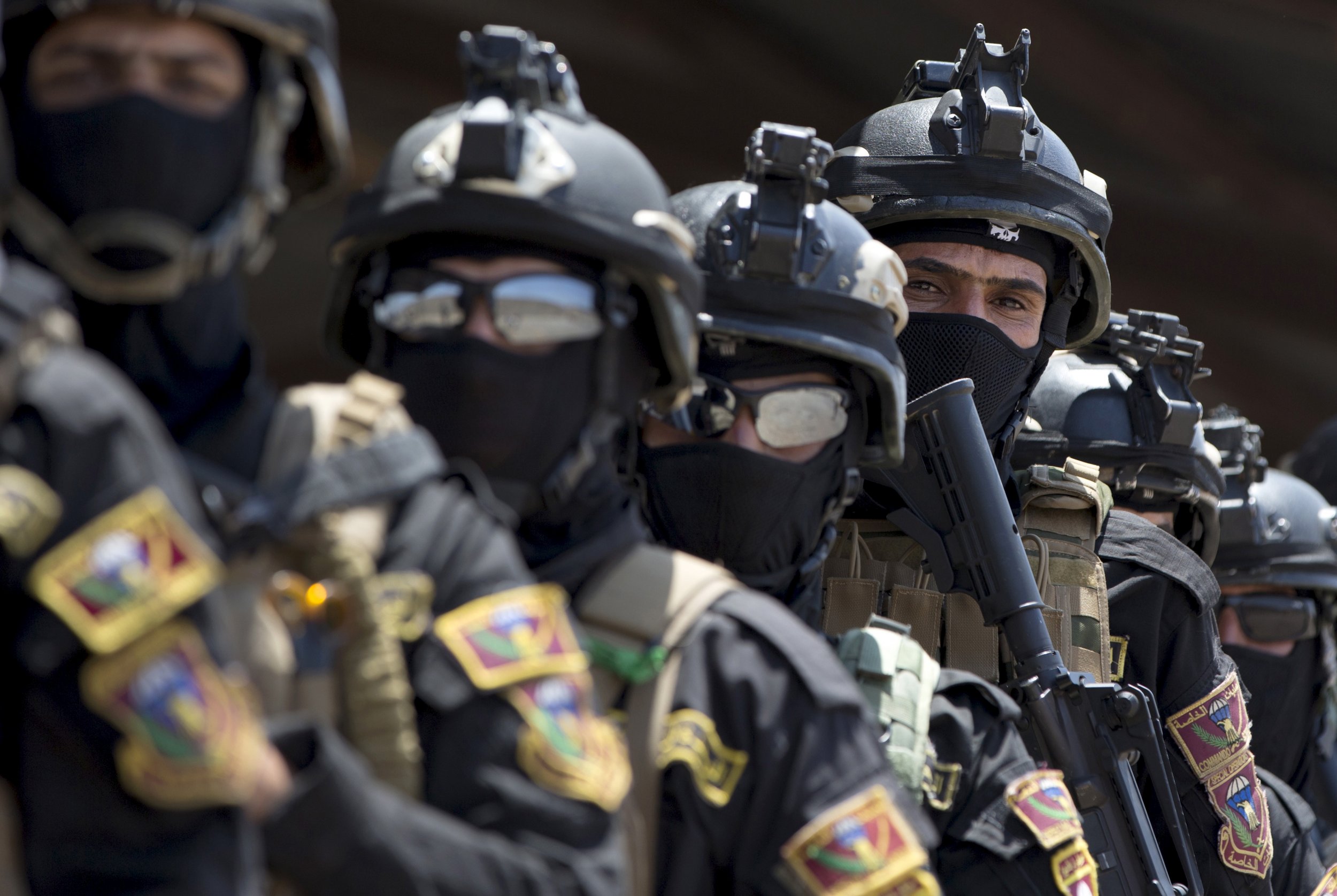 To assist Iraqi forces in the fight against the Islamic State group, also known as ISIS in Iraq, a number of U.S. military personnel have adopted new black uniforms.
U.S. military advisers have begun wearing outfits similar to soldiers in Iraq's elite counterterrorism units, one of the forces Washington has backed in the operation to oust ISIS from its final and largest Iraqi stronghold of Mosul, Military Times reported Monday. The U.S. military has reportedly allowed units to switch out their traditional attire when active in certain battlegrounds such as Syria and Iraq in order to reduce the targeting of U.S. personnel, better coordinate with local forces and downplay Washington's presence.
Images began spreading on social media earlier this month showing U.S. service members donning black uniforms underneath their protective gear that appeared similar to the uniforms of high-ranking Iraqi units such as the Counter Terrorism Service's "Golden Division" and rapid-response units. These forces have been on the front lines of the effort to dislodge ISIS from Iraq and have managed to retake more than half of the city, with ISIS fighters putting up fierce resistance in the remaining western neighborhoods under jihadist control.
ISIS originated from al-Qaeda in Iraq, a hardline Sunni Muslim organization that became active after the U.S. invasion of Iraq and toppling of President Saddam Hussein in 2003. The militants targeted U.S. forces and local Shiite Muslims and declared themselves the Islamic State of Iraq in 2006, and ISIS in 2013 after spreading to neighboring Syria. ISIS exploited sectarian violence in both nations and took large swaths of land in 2014, prompting the U.S. to form an international coalition to combat the militants.
After a series of nationwide defeats for jihadists at the hands of Iraqi soldiers, Kurdish forces, Iran-backed Shiite Muslim militias and U.S.-led coalition support, Iraqi Prime Minister Haider al-Abadi announced the beginning of the operation to defeat ISIS in Mosul. As the forces advanced on militants, the U.S. military confirmed Monday it was planning to send an additional 200 to 300 soldiers to "advise and assist" in Iraq's war effort, according to ABC News. An estimated 6,000 U.S. troops have been deployed in Iraq, which is above the Pentagon's authorized cap of 5,262 because this limit does not apply to personnel on temporary duty.