U.S. Military Joins Military Drill in Neutral Sweden at Same Time as Rival Russian War Game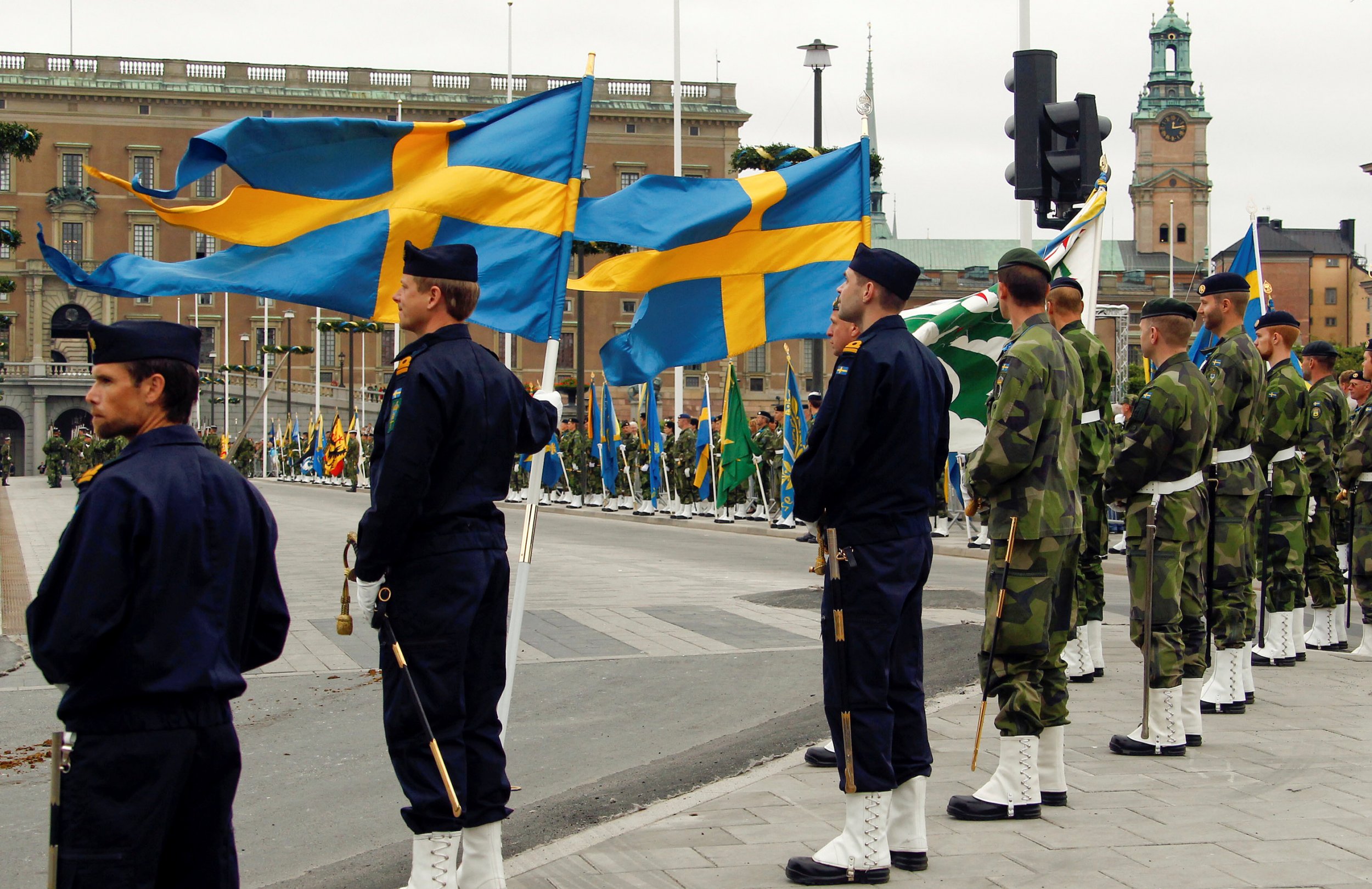 Sweden is launching its biggest military drill in 23 years on Monday, in one of the greatest displays of its own defense capabilities since the end of the Cold War.
The historic military exercise in one of Europe's last neutral states will include the U.S. and some of its NATO allies, and comes at the same time Russia flexes its own muscles in a controversial drill nearby.
The Scandinavian state and its eastern neighbor Finland have endured an uncomfortable few years as tensions in their neighborhood, between the West and Russia, have intensified exponentially.
Aurora 2017, a three-week exercise drafting 20,000 troops into a scenario in which Sweden is under attack by a foreign military, coincides with Russia and Belarus's own war game, held just on the other side of Europe's Baltic Sea. The drill will have almost half the Swedish armed forces "on the move," according to its organizing officer.
Despite Sweden's decision to stay out of military alliances such as NATO, the Aurora 2017 drill will involve 1,000 U.S. troops, which was a "statement of intent" in itself, Sweden's Defense Minister Peter Hultqvist told the Financial Times on Friday. The exercise is a sign of renewed concern in Stockholm about the country's security situation; however, Hultqvist also said U.S. involvement was informed by the European nation's belief that there is "a need for U.S. presence in this region."
"It's about handling the realities of the security situation in our part of Europe," said Hultqvist. "It's an important signal to the Swedish population, and also to other countries and partners, that we take this security situation seriously."
Since Russia annexed Crimea from Ukraine and backed separatists in Ukraine's east in 2014, the U.S. and NATO's relationship with Moscow has deteriorated to a post–Cold War low. The Baltic Sea has been the scene of several interceptions of Russian jets by NATO members in 2017—Europe's northern sea is bordered by Russia and some of its biggest critics in NATO members Lithuania, Latvia, Estonia and Poland. Neutral Sweden and Finland sit between these diverging parties, and debate over their potentially joining NATO has reopened.
Earlier this summer, Russian President Vladimir Putin issued one of several warnings to Sweden, saying that Russia's military would change its view and strategy toward Sweden were it to join NATO.
As Russian air force forays near NATO allies have increased, Finland and Sweden have often had to intercept the same Russian jets that NATO tails. As recently as 2013, a flyover of bombers from Russia was so rapid that Swedish pilots were unable to respond to the strange maneuvers on the eastern edge of the Stockholm archipelago that local media outlets said resembled a large-scale bombing over Sweden.
Danish NATO jets scrambled to identify and escort the Russian detachment, stirring mass ridicule of the Swedish government at home. Since then, Sweden's ruling party has changed, as has Europe's security situation.
Hultqvist, a Social Democrat, told the Financial Times, "We criticized this at the time, but now we have an organization and a level of preparedness so it won't happen again." In its strategic shift, Sweden began deploying forces in its eastern Gotland region in 2015 for the first time in a decade. That is where U.S. marines, troops and helicopters will be based, and they will not be the only participants from NATO. Personnel from NATO members Denmark, Estonia, France, Lithuania and Norway will also take part, as will forces from neighboring Finland.
The scenario of the drill will envisage attacks on both Gotland and Stockholm, finishing with an assault south of Sweden's main city, according to exercise director Major General Bengt Andersson. The drill will be mainly kinetic, without cyber-defense elements, Andersson said.
"This is the first time—we don't want to make it too difficult," he added. Sweden won't be waiting another 23 years for a similar simulation—the military plans another big exercise in 2020.