U.S. Military Kills 150 Isis Fighters with Airstrikes, Showing War Against Militants Is 'Far From Over'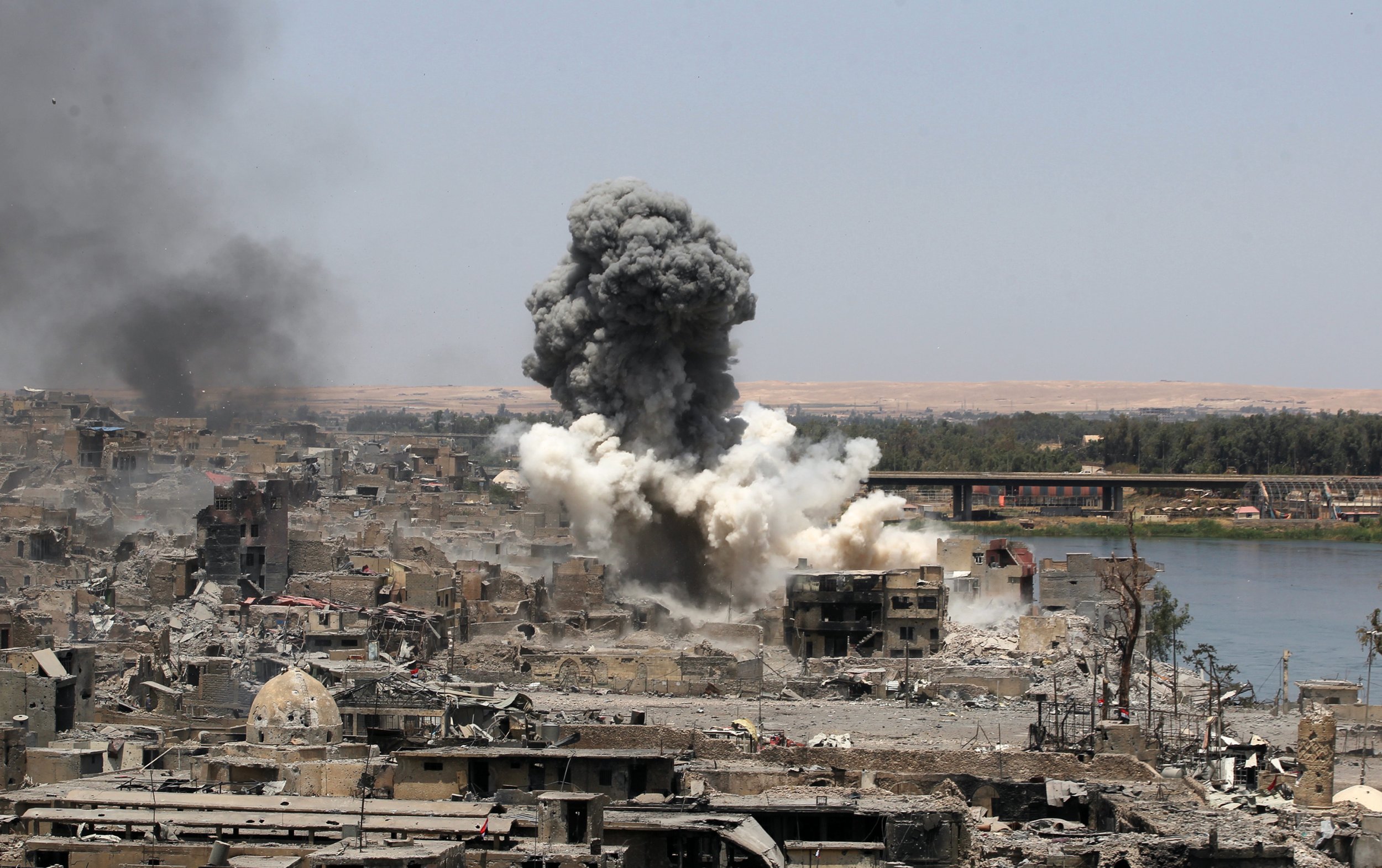 Around 150 fighters with the Islamic State militant group (ISIS) have been killed in U.S. airstrikes near Al-Shafah, Syria, U.S. military officials said Tuesday.
The military said the strikes were a result of "extensive intelligence" that helped it confirm the location of an "ISIS headquarters and command-and-control center in an exclusively ISIS-occupied location in the contested Middle Euphrates River Valley." The Syrian Democratic Forces (SDF) took part in the operation, it added.
ISIS has lost virtually all of the territory it previously controlled across Iraq and Syria––roughly 98 percent of the land it held, the military said. But the airstrikes highlighted the fact that the fight against the group is ongoing.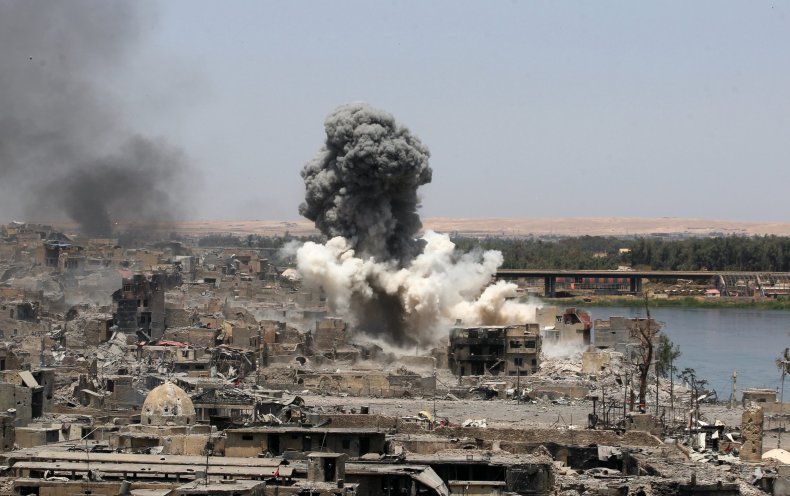 "The strikes underscore our assertion that the fight to liberate Syria is far from over," Army Major General James B. Jarrard, commander of the Special Operations Joint Task Force Operation Inherent Resolve, said in a statement.
"Our SDF partners are still making daily progress and sacrifices, and together we are still finding, targeting and killing ISIS terrorists intent on keeping their extremist hold on the region. We cannot take our focus off our mission, and we must not lose our momentum in taking these terrorists off the battlefield and preventing them from resurfacing somewhere else."
By August 2017, the U.S.-led coalition against ISIS had conducted 13,331 strikes in Iraq, and 11,235 strikes in Syria, for a total of 24,566 strikes against the militant group as part of Operation Inherent Resolve, according to numbers from the U.S. military. The campaign against ISIS began in August 2014 under former President Barack Obama.
The airstrikes have not come without consequences, however, especially under President Donald Trump. By August 2017, the U.S.-led coalition fighting ISIS had already killed more civilians under Trump––seven months into his presidency––than under Obama.