U.S. Military Must Leave Iran's Borders And Stop Calling Us Terrorists, Revolutionary Guards Say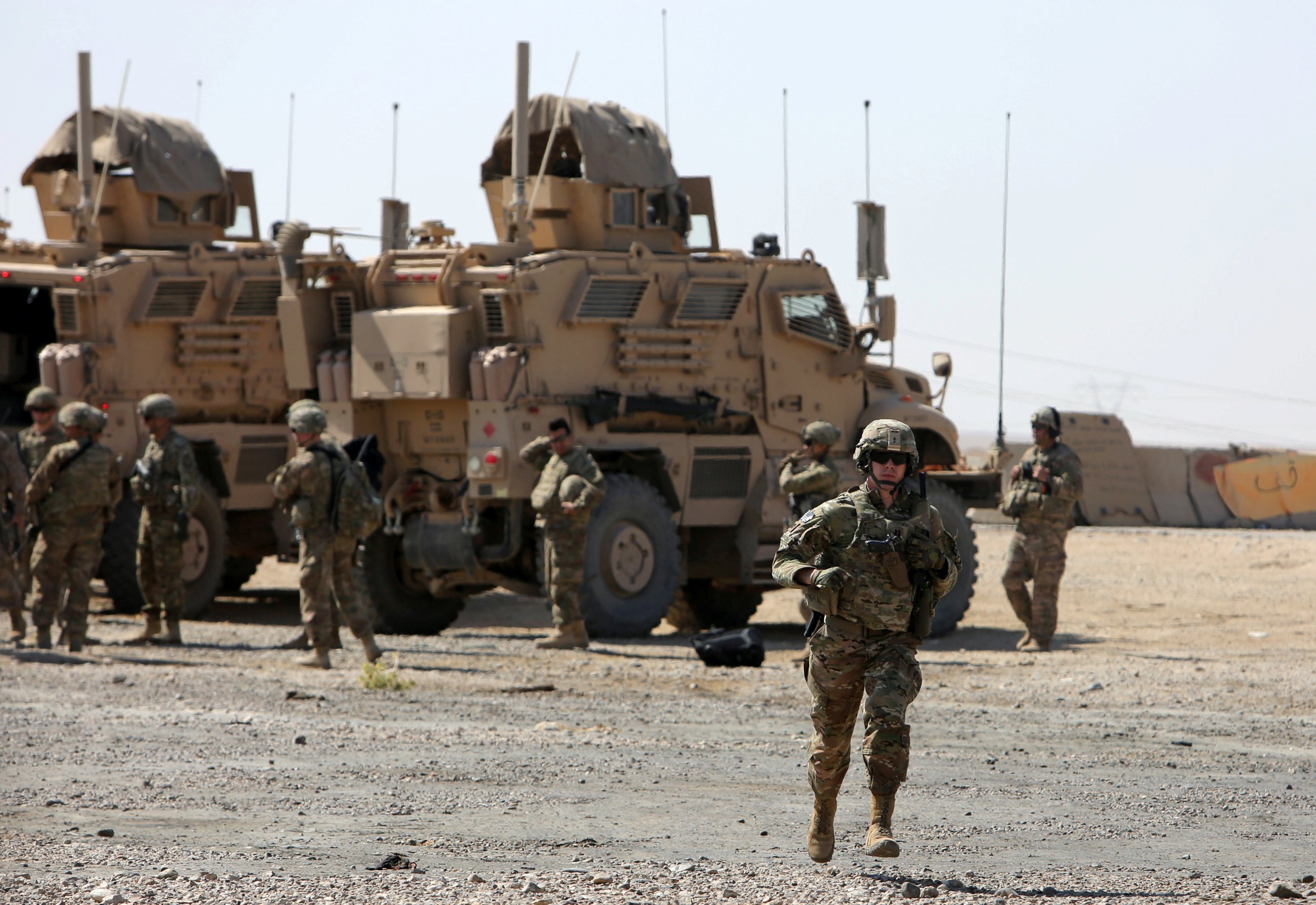 The leader of Iran's elite Islamic Revolutionary Guard Corps (IRGC) has slammed the U.S.'s decision to pursue further sanctions against Tehran and urged Washington to curb its military presence in the region.
IRGC commander Major General Mohammad Ali Jafari demanded Wednesday the U.S. withdraw all of its military bases within 1,000 kilometers (more than 621 miles) of Iran's borders, a distance that encompasses most of the U.S.'s operations in the Middle East and Afghanistan. The remarks came in response to the White House's decision to impose more economic sanctions against the country only a day after President Donald Trump's administration concluded Iran was in compliance with their 2015 nuclear treaty. The State Department said Tuesday that the new sanctions were due to Iran's support for groups the U.S. designates as terrorist organizations, a label the U.S. has considered applying to the IRGC itself. Jafari countered these charges during his most recent address.
Related: U.S., Russia and Iran are battling to build bases in Syria as ISIS falls
"Drawing an analogy between the IRGC and terrorist groups and imposing the same sanctions (used against terrorists) on the IRGC would be a big risk to the U.S. and its bases and forces stationed in the region," Jafari told a gathering of IRGC Ground Force commanders in the city of Mashhad, according to the semi-official Tasnim News Agency.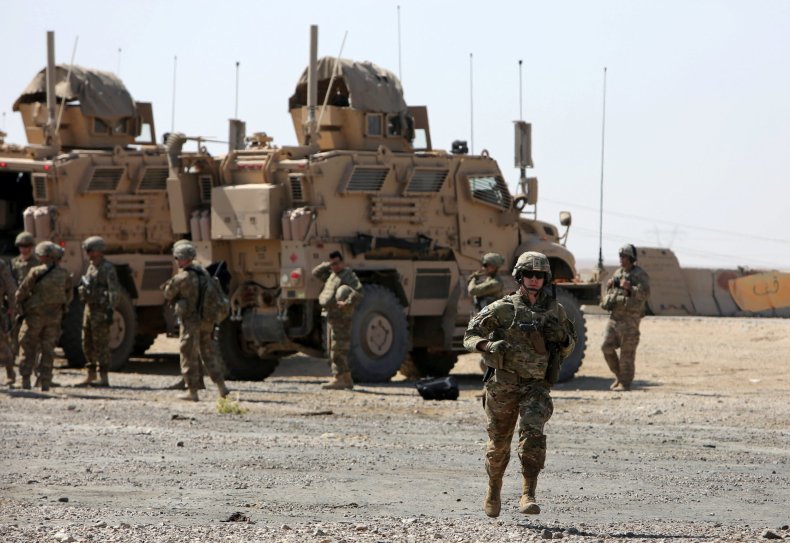 The U.S. and Iran are both involved in the fight against the Islamic State militant group (ISIS) in Iraq and Syria, but the two countries accuse one another of pursuing policies intended to destabilize the region and increase their own respective influences. They routinely criticize one another for backing clashing factions in conflicts in Syria and Yemen and opposing political movements across the Middle East. A number of these nations host U.S. military bases.
While Central Command does not provide specific information as to the whereabouts of U.S. bases in active conflict zones, there are likely more than 50,000 U.S. troops stationed in the Middle East and Afghanistan as part of the Pentagon's campaign to fight ISIS and other jihadist groups. Most of these soldiers are stationed in countries like Kuwait and Qatar on the Arabian Peninsula, only miles away from Iran's shores. Other, more secretive locations in Iraq and Syria operate not far from local militias supported by Iran and largely opposed to the U.S. presence in their respective countries.
In Syria, where the government has deemed the U.S.'s presence illegal, the locations of a number of U.S. military bases were reportedly exposed Tuesday by fellow NATO member Turkey. Through its state-run Anadolu news agency, Turkey leaked the positions of 10 U.S. installations designed to help fighters from the Kurdish People's Protection Units (YPG), which Turkey considers a terrorist organization because of its links to other Kurdish nationalist groups at home, fight ISIS.
The U.S., Russia and Iran are all looking to increase their stake in the country's political future as ISIS loses ground and U.S.-backed forces have at times clashed with those supported by the latter two, which back Syrian President Bashar al-Assad. In southern Syrian, the U.S. has unilaterally declared a "deconfliction zone" around one of its bases and has attacked pro-government forces that it accuses of attempting to breach it.
Relations between the U.S. and Iran briefly warmed during the administration of President Barack Obama after the former Democratic leader spearheaded the Joint Comprehensive Plan of Action, a treaty that removed U.S. economic sanctions on Iran in exchange for Iran giving up much of its nuclear development. The two countries have once again fallen out under Trump, whose administration labeled Iran the "foremost state sponsor of terrorism" in its most recent annual report released Wednesday.
Iran's Foreign Ministry has called the latest round of U.S. sanctions "contemptible and worthless" and military officials have bit back at chatter among high-ranking Trump adminstration officials suggesting the U.S. should take aim at removing Iran's government a second time.