U.S. Military Set to Make $300 Million Deal to Arm Kurds Fighting ISIS in Iraq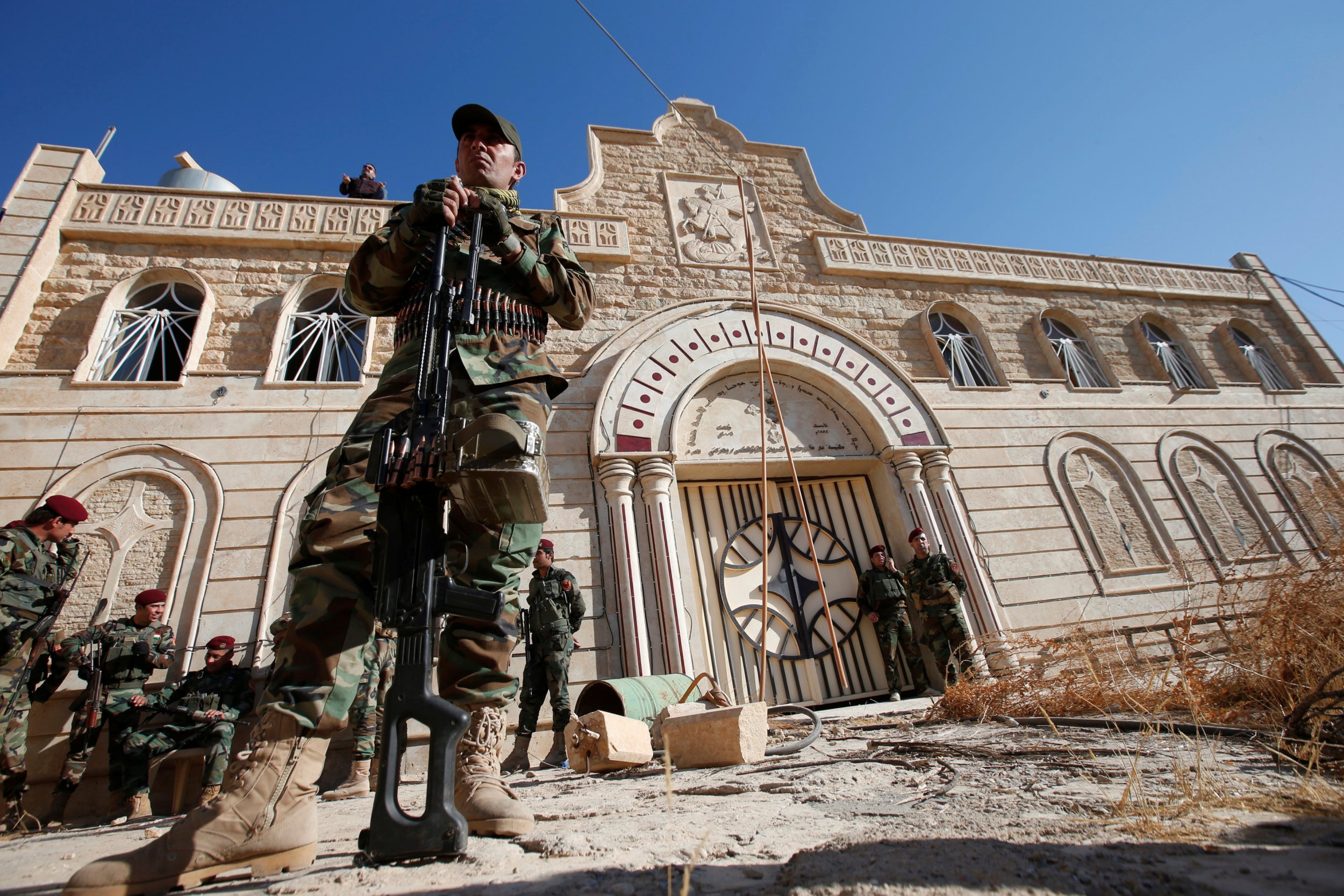 The U.S. Department of State has approved a $295.6 million military contract with Iraq intended to supply local Kurds involved in the battle against the Islamic State group (ISIS).
The State Department told Congress Tuesday that the Pentagon's Defense Security Cooperation Agency was authorized to sell the nearly $300 million worth of weapons. vehicles and other equipment to Kurdish peshmerga units, Reuters reported Wednesday. The sale cannot be concluded until it is approved by lawmakers. The move comes as Kurdish forces and Shiite Muslim militias, supported by Iran, are preparing a major offensive into the heart of ISIS territory.
Related: ISIS militants launch multiple chemical weapons attacks on Iraqi troops
The firearms in the deal would include 4,400 M16A4 rifles, 46 M2 50-caliber machine guns and 186 M240B machine guns, and the vehicles comprise 36 M1151 Humvees and 77 M1151 up-armored Humvees. Kurdish forces would also receive 36 refurbished M119A2 105mm howitzers as well as spare parts, gear and training for two peshmerga infantry brigades and two peshmerga support artillery battalions, Defense News reported Wednesday.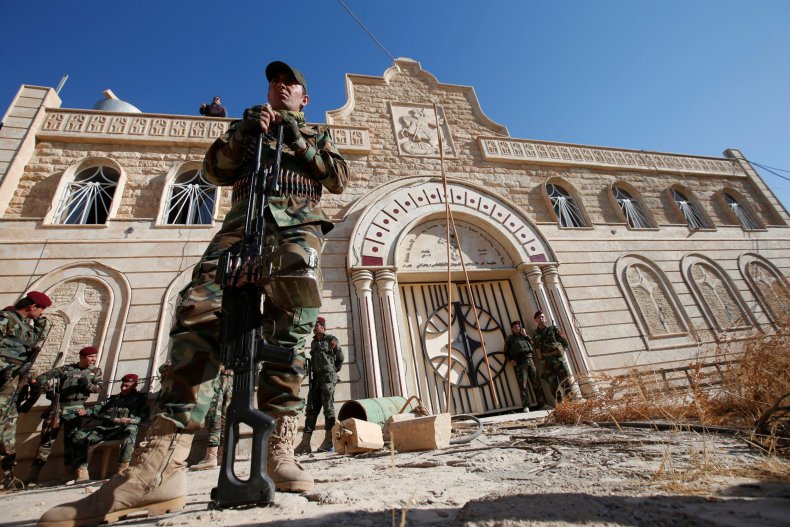 Peshmerga units are part of a coalition attempting to oust ISIS from the northwestern Iraqi city of Mosul, where the jihadists' leader announced the establishment of his global caliphate in 2014. In the years since, an alliance consisting of the Iraqi military, Kurdish forces, Iran-backed Shiite Muslim militias and a U.S.-led international coalition have reversed ISIS's wide gains, diminishing the group's territorial hold from about 45 percent of the country in 2014 to less than seven percent this year.
Peshmerga means "one who faces death," and while its units were predominantly composed of ethnic Kurds, they also hosted a number of Arabs and religious minorities such as Yazidis that have faced harsh persecution by ISIS for their Christian beliefs. In addition to the ethnic and religious diversity of peshmerga units, they are also notable for their inclusion of all-female brigades.
Iraq's prime minister, Haider al-Abadi, on Wednesday approved a new joint operation by peshmerga forces and the majority-Shiite Muslim, Iran-backed Popular Mobilization Units, also known as Al-Hashd Al-Shaabi, to secure the town of Hawija, an outpost of jihadist activity from which ISIS has launched sleeper cell attacks. The operation will include five Shiite Muslim militia brigades, assisted by peshmerga infrantry and Iraqi air force support, a local Al-Hashd Al-Shaabi commander, Colonel Zaki Muhammad, told Kurdistan's Rudaw media outlet.
While peshmerga units have worked closely together with other Shiite Muslim and Sunni Muslim factions in the fight against ISIS, the U.S.'s increasing endorsement of Kurdish aspirations has raised sectarian concerns among the Arabs of both sects of Islam as to how powerful a role Kurds may play in the nation once ISIS is defeated. Iraq's ruling Shiite Muslim coalition on Thursday rejected plans for a referendum on total Kurdish independence, saying such a move would need to be unilateral among all parties in the country, according to Reuters.
Washington also supports the Kurd-dominated Syrian Democratic Force (SDF) fighting ISIS in neighboring Syria. The U.S. has utilized airstrikes and deployed special forces to back the majority-Kurd coalition of Arabs and ethnic minorities in ousting ISIS from its de facto capital of Raqqa in northern Syria.