U.S. Flies Military Surveillance Over Russia for First Time in Over a Year Amid Vladimir Putin Missile Threats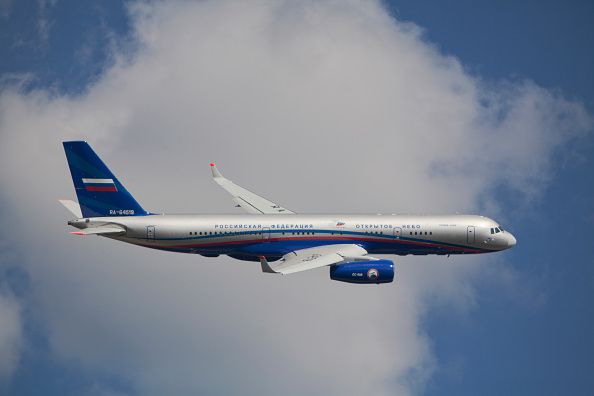 On Thursday and Friday, the United States will launch military surveillance flights over Russia for the first time since 2017, according to the Pentagon.
The decision to launch a military surveillance flight was made as the U.S. abandons a key arms control treaty with Russia, and as Russian President Vladimir Putin warns of military retaliation in the face of a potential arms race. On Thursday, Putin announced that Russia is ready for another Cuban missile crisis.
The flights are being conducted as part of the Open Skies Treaty, which has been a source of tension between the two countries over the past several years. The treaty allows member states to fly unarmed aircraft through the airspace of member nations for surveillance purposes.
"The Treaty is designed to enhance mutual understanding and confidence by giving all participants, regardless of size, a direct role in gathering information through aerial imaging on military forces and activities of concern to them," according to a statement from the State Department. "Open Skies is one of the most wide-ranging international arms control efforts to date to promote openness and transparency in military forces and activities."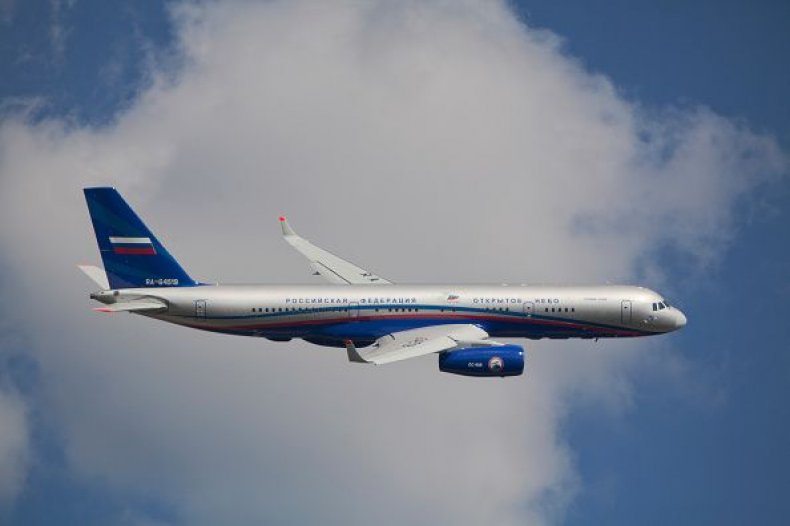 Pentagon officials said that Russia is aware of the U.S. plans, according to NBC, which first reported the development on Thursday. Russian President Vladimir Putin has not yet made a statement about the flights. The two countries have been at an impasse since late 2017 because the U.S. refused to allow Russian planes to pass through U.S. airspace, a move Russia said was in violation of the treaty.
"In breach of the Open Skies Treaty provisions, the head of the U.S. delegation refused to sign the final document, without giving any explanations or reasons, and citing direct instructions from Washington," Sergei Ryzhkov, the chief of Russia's Nuclear Risk Reduction Center, said in a statement in September 2018.
Reports from Russia claimed that the U.S. had abandoned the treaty, but the State Department insisted that was not the case.
In December, the U.S. flew surveillance planes over Russia's neighbor Ukraine. The flights took place shortly after Russia had seized three Ukrainian navy vessels that were navigating waters that international law dictates should be shared by both Russia and Ukraine.
"Today, the United States and Allies conducted an extraordinary flight under the Open Skies Treaty. The timing of this flight is intended to reaffirm U.S. commitment to Ukraine and other partner nations," the Pentagon said in a statement at the time.
"Russia's unprovoked attack on Ukrainian naval vessels in the Black Sea near the Kerch Strait is a dangerous escalation in a pattern of increasingly provocative and threatening activity," the statement continued. "The United States seeks a better relationship with Russia, but this cannot happen while its unlawful and destabilizing actions continue in Ukraine and elsewhere."