U.S. Military Should 'Work with Russia' in Afghanistan, Top Commander Says
The top U.S. commander in Afghanistan has expressed hope that Washington and Moscow will overcome their differences to work together in defeating a resilient Islamist insurgency.
Army General John Nicholson, the longest-serving commander in the longest war in U.S. history, recently told local U.S.-funded media that, although he was aware of allegations that Russia had provided limited assistance to the Taliban militant group, he could not independently verify the claims. Days after a Congress-mandated report shed light on a losing battle for the war-torn nation, Nicholson said he would welcome assistance from Russia in stabilizing Afghanistan.
"We're seeing small-scale support being rendered to the Taliban. I've had weapons delivered to my headquarters from governors in the north who said that this was provided by the Russians to the Taliban," Nicholson told Gandhara, a subsidiary of Radio Free Europe/Radio Liberty. "Of course, this is difficult to establish with great certainty. The main thing is that we have a shared interest with Russia in Afghanistan. We both shared an interest in countering the terrorists who threaten our country, threaten Russia, and threaten Central Asia.
"We have a shared interest in defeating Daesh (ISIS), we have a shared interest in counternarcotics, we have a shared interest in peace and stability in Afghanistan. And what we hope to do is to be able to work with Russia and all of the nations in the region to achieve these outcomes in Afghanistan," he added.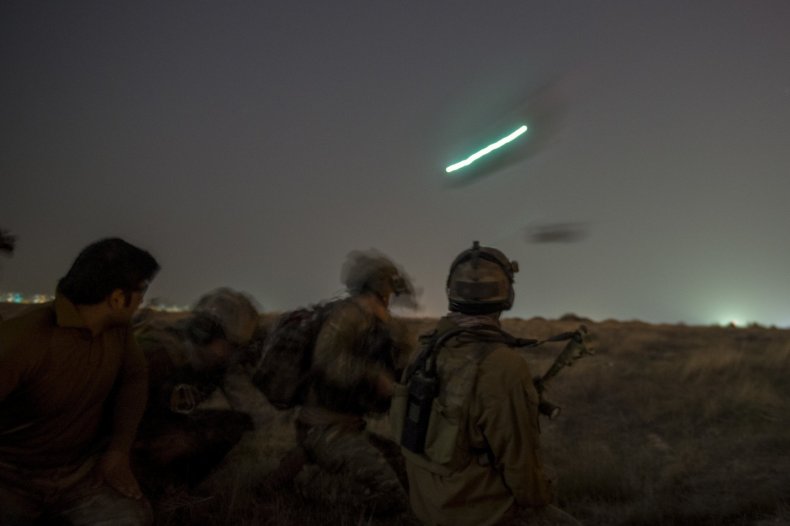 The U.S. initially got involved in Afghanistan in the 1970s as part of a covert CIA operation to back Islamist mujahideen rebels against a Soviet-backed government. The Soviet Union was forced to abandon its socialist satellite state in 1989, shortly before Moscow's own communist system would collapse at home and across Europe. Afghanistan was plunged into a civil war for the next decade, with the ultraconservative Pakistan-backed Taliban taking mostly defeating the rival Northern Alliance, which was backed by Russia, India, the U.S. and others, by the turn of the 21st century.
The 9/11 attacks, however, drew a full-scale, U.S.-led invasion of Afghanistan in October 2001. The Taliban had refused to forfeit Al-Qaeda leader Osama bin Laden and was overthrown by December of that year. Two full U.S. administrations later, the Taliban remains a powerful force in the country, claiming entire districts and steadily growing. The Islamic State militant group (ISIS) is also present and regularly claims deadly attacks, often targeting civilians.
Related: U.S. Losing War in Afghanistan as Militants Take More Land and Tens of Thousands of Security Forces Leave
On Tuesday, Special Inspector General for Afghanistan Reconstruction (SIGAR) issued its latest quarterly report on the status of U.S.-led efforts in Afghanistan. The watchdog, which was founded in 2008 by order of Congress, found that insurgents had claimed more control over districts than any previous point since November 2015, when it began recording such data. It also found that the number of Afghan security forces had dropped by nearly 36,000 in January 2018 compared to January of 2017—a 10.6 percent decrease—and that security incidents were on the rise.
Last week, the Afghan capital of Kabul was struck by two deadly suicide bombings claimed by ISIS. The collective toll of these attacks was nearly 100. The first such attack targeted locals registering to vote in elections set to take place in October, the same month that the U.S. military intervention enters an unprecedented 17th year. The second suicide attack targeted journalists.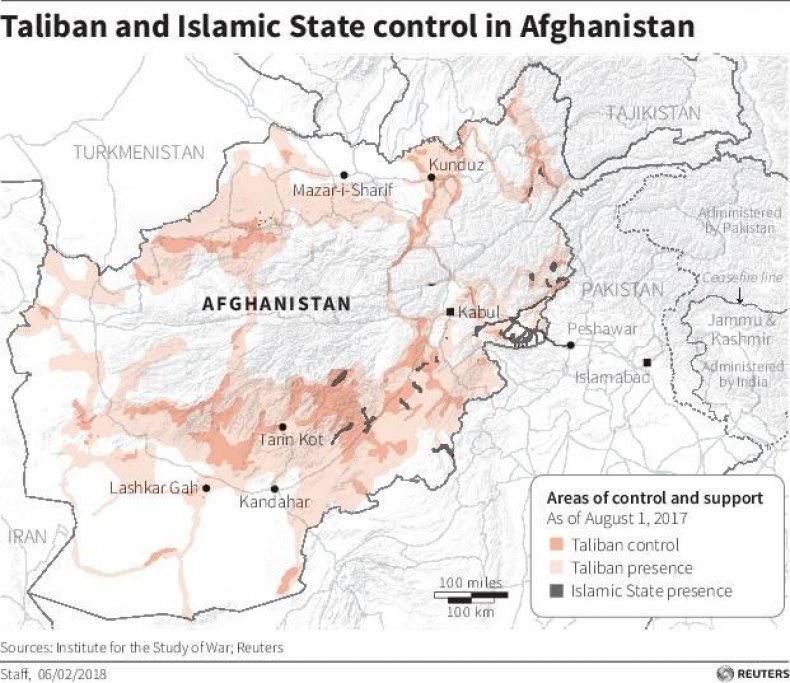 Russia has been deeply critical of the U.S.'s role in Afghanistan, accusing it of mishandling the conflict and fostering further unrest. At last week's gathering of the Shanghai Cooperation Organization, Russian Defense Minister Sergei Shoigu said his country's regional military bases provided support to countries affected by the crisis, but that the conflict would ultimately require a political solution.
"Afghanistan is another flashpoint in the Middle East. The situation continues to deteriorate. The more than fifteen-year presence of the United States and NATO in this Islamic republic has not led to the normalization of the situation," Shoigu said.