U.S. Military in South Korea Prepares Mass Civilian Evacuation Drills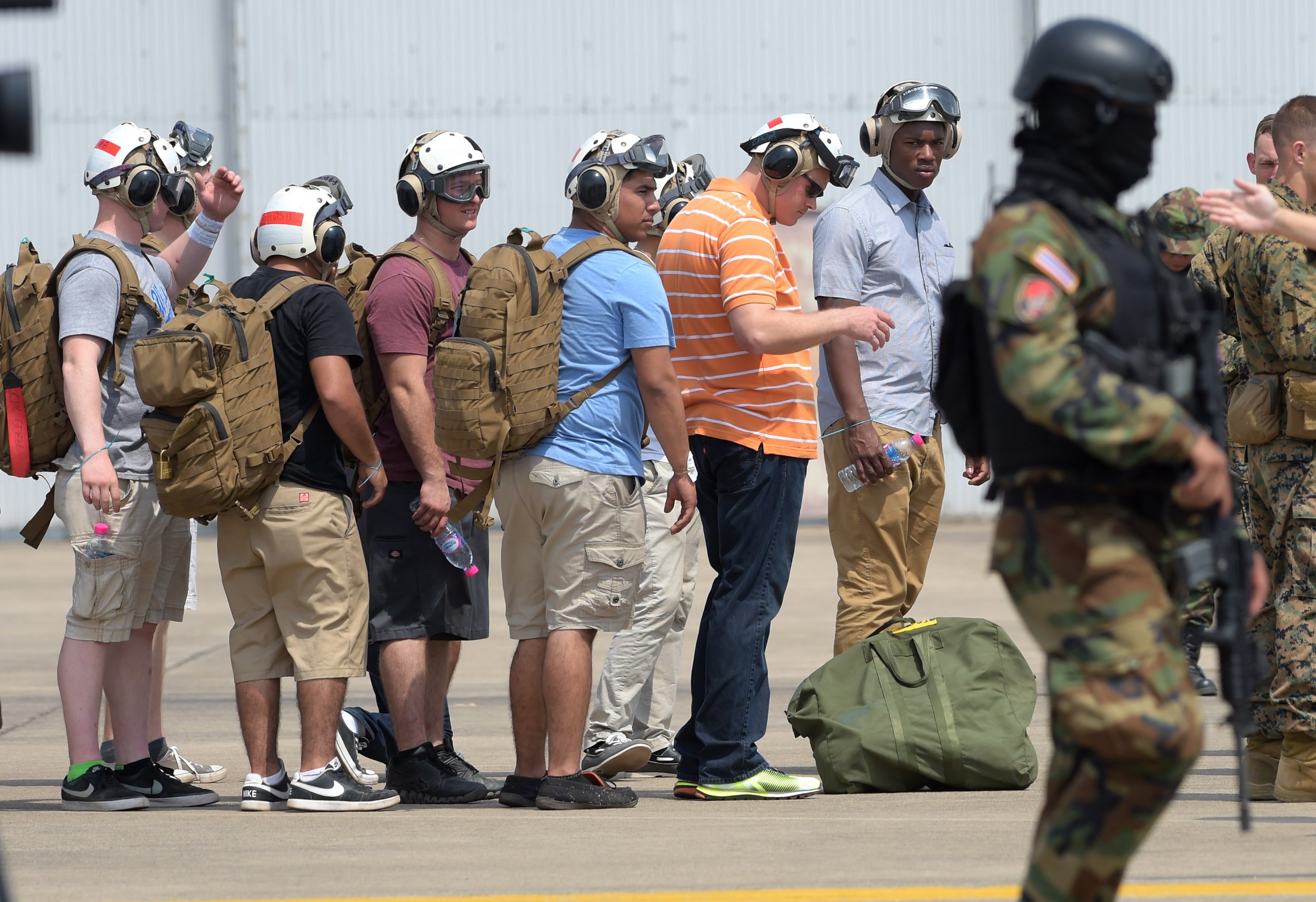 A biannual U.S. Forces Korea (USFK) evacuation drill is scheduled for October 23-27, just more than a month after a mysterious fake evacuation message was sent to some of the American servicemen in South Korea.
Known as "courageous channel," the drill aims to prepare the USFK for a mass evacuation involving the families of around 28,500 troops who, in event of a crisis, would have to be evacuated in a matter of days to the U.S. base in Okinawa, Japan—the likely first stop in an emergency situation.
The crisis could be a natural event, such as an earthquake, or a man-made problem, such as the outbreak of a conflict or civil unrest. The exercise aims to provide clarity regarding the roles and procedures to be followed, including issues such as power of attorney, financial concerns, and pets, who are considered family members.
According to a USFK spokesman, the operation was not changed to reflect the escalating tensions on the Korean Peninsula, with both the U.S. and North Korean leaders exchanging belligerent statements.
"We are currently planning no major adjustments or changes to the scope or scale of this year's training," Colonel Chad Carroll said in an email to the U.S. military publication Stars & Stripes, which first reported about the impending drills.
"This year's exercise is not uniquely connected to any specific elements of the current geopolitical situation," he added.
Read more: U.S. Navy readies for joint naval mine warfare drills in Korean peninsula
Earlier in the summer, the USFK held another evacuation operation known as "focused passage." The military does not allow much media attention on the drills due to their sensitive nature, according to Stars & Stripes.
Last year, the courageous channel drill rehearsed the evacuation of 300 soldiers acting as noncombatant evacuees. Each day of the exercise focuses on a different step of the evacuation.
First, evacuees would have to report to relocation centers, where they'd be processed through a defense identification system. On the final day, they'd be taken to the Gimhae airport in Busan to fly to their designed destinations.
Servicemen and their families are encouraged to have an emergency bag packed with basic items (like sleeping bags and canned food) ready to go at any time, CNN reported earlier this year. "With all the rhetoric that comes out of North Korea, of course we have to prepare for the worst case scenario," Nicholle Martinez, the wife of a service member, told the broadcaster at the time.