U.S. Military Will Stay in Syria After ISIS Is Defeated, Threatening New Conflict With Russia and Iran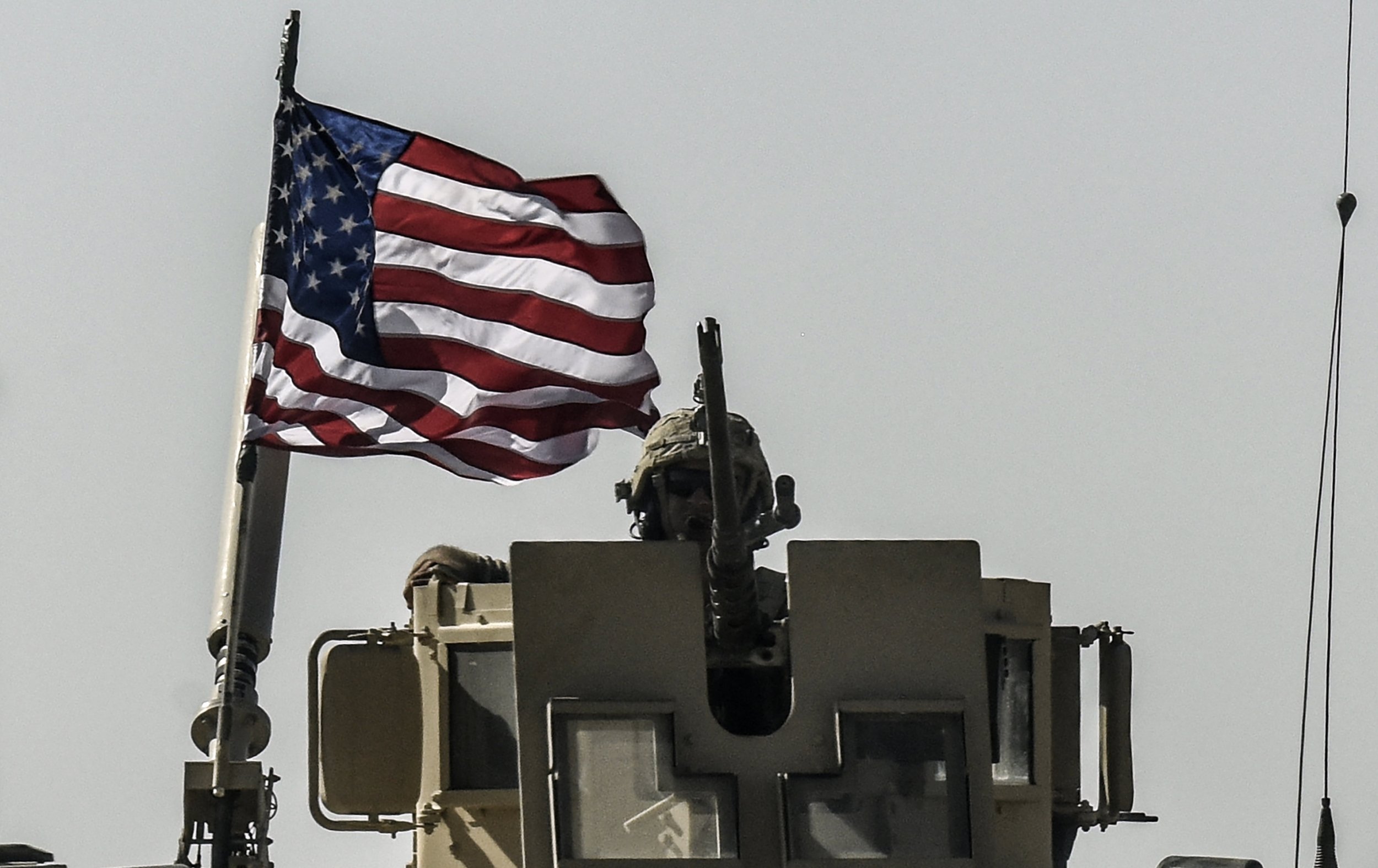 The Pentagon has revealed its intention to keep troops in Syria after the defeat of the Islamic State militant group, despite calls from the country and its Russian and Iranian allies to expel U.S. forces, whose presence they consider illegal.
For years, both the U.S. and Russia have sponsored separate, competing anti-ISIS campaigns in Syria. As Moscow and its allies—which included Syrian President Bashar al-Assad and Iran—restored government control over the majority of Syria, they have increasingly called into question the continued role of Washington, which was also directly involved in prolonged conflicts in Afghanistan and Iraq. The U.S., which once supported rebels trying to overthrow Assad and later focused on Kurdish militias battling ISIS, said its current presence was necessary as long as the threat of a resurgent ISIS and other Islamist militant groups remained.
Related: Syria and Russia say ISIS is dead, now U.S. must go
"We are going to maintain our commitment on the ground as long as we need to, to support our partners and prevent the return of terrorist groups," Pentagon spokesperson Eric Pahon told Agence France-Presse.
"To ensure an enduring defeat of ISIS, the coalition must ensure it cannot regenerate, reclaim lost ground or plot external attacks," he added.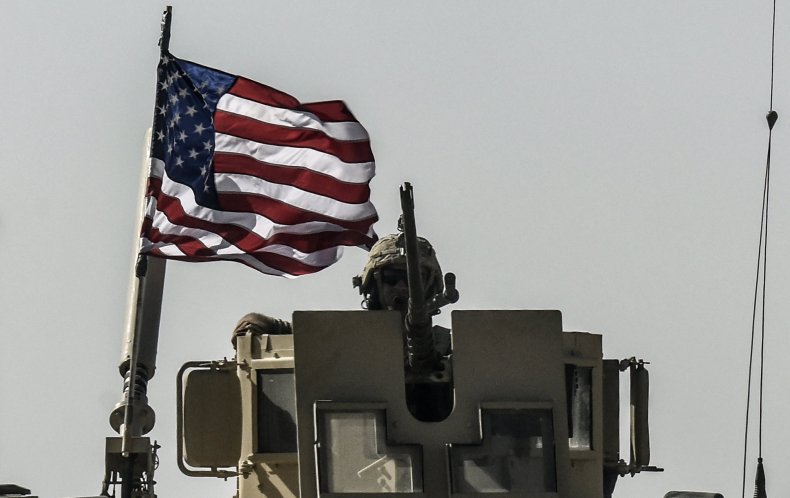 Pahon went on to say that the U.S.'s ultimate withdrawal from Syria, where it began funding insurgents in at least 2012 and bombing ISIS in 2014, would be "conditions-based" and declined to offer any timetables or further details on what those conditions might be. The U.S. was believed to have deployed around 1,723 troops in Syria, up from the 1,251 reported in June.
These troops have assisted the Syrian Democratic Forces—a mostly Kurdish coalition of Arabs and ethnic minorities—in battling ISIS and looking to establish greater Kurdish autonomy in the north. As the U.S.-backed campaign to oust ISIS from its de facto capital of Raqqa neared the parallel offensive by Syrian troops and their Russian and Iranian allies against the militants in central Syria, tensions between the two factions rose drastically.
The U.S.-led coalition declared victory in Raqqa in October and, the following month, Russia and its allies announced they had successfully retaken the eastern city of Deir Ezzor. Further gains against ISIS by the Syrian Democratic Forces and the armies of Syria and Iraq have left the remnants of the group, which once spanned half of both countries, relegated to a rapidly shrinking pocket in between both countries.
Shortly after Syrian and Iraqi troops were reunited at the border following years of insurgent and jihadi control, the Syrian Defense Ministry called the presence of U.S. and other foreign militaries not deployed with the government's consent "an act of aggression and an attack on the sovereignty of the Syrian Arab Republic as well as a gross violation of the charter and principles of the United Nations," and asked for their "immediate and unconditional withdrawal."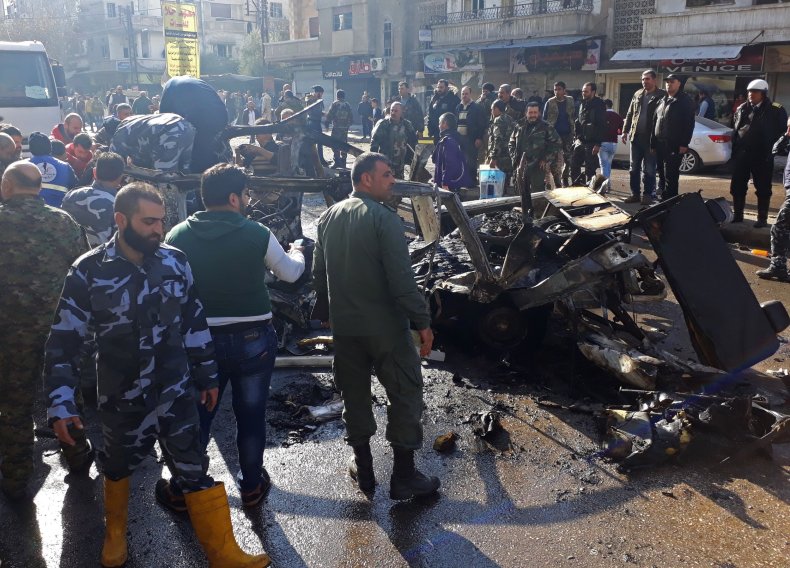 With ISIS believed to be on its final legs, Russia has taken a leading role in brokering peace talks in cooperation with Iran, which supported pro-Assad Shiite Muslim militias, and Turkey, which backed mostly Arab Sunni Muslim opposition fighters opposed to both ISIS presence and Kurdish autonomy. Like Syria and Iran, Russia has disputed the legitimacy and legality of the U.S.'s mission in Syria, a question raised by Special Forces Operations commander Raymond Thomas himself earlier this year. Russia has accused the U.S.-led coalition of supporting "terrorism" and "extremist groups" through the six-year conflict, while the U.S. has accused Russia of killing large numbers of civilians in its bombing campaign.
However, as ISIS's final pocket was squeezed from multiple sides, Russia joined the U.S. in supporting Kurdish People's Protection Units (YPG) fighters combatting ISIS north of the Syrian military's front in Deir Ezzor, Deutsche Welle reported Sunday. Just days before, the YPG was left unsure of its own relationship with the Pentagon as Defense Secretary James Mattis revealed Friday that he was "changing the composition of our forces" with the collapse of ISIS and would stop arming the YPG, according to the Associated Press.
In the past few days, both U.S. and Russian warplanes conducted airstrikes against ISIS targets in eastern Syria, and Russia's post-war reconciliation task force announced Monday that Kurds would provide security for Russian forces and Syrian officials working with local communities in the devastated region, according to the state-run Tass Russian news agency.